The government could be left with a £40 billion tax black hole left by VED tax and fuel duty as more motorists buy EVs.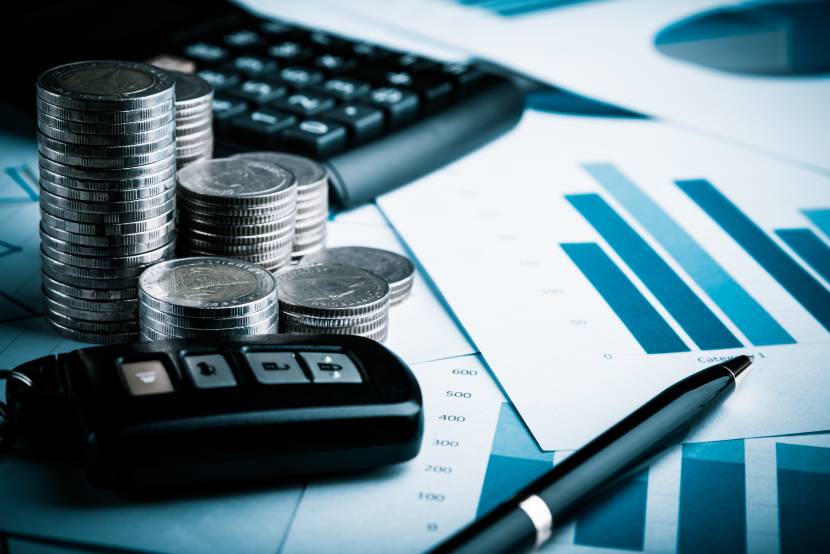 The sale of new petrol and diesel cars will be banned in 2030, which could significantly help the UK reduce its carbon emissions by the 2050 deadline.
But as the sales of electric vehicles (EV) increase, fewer people will be paying vehicle excise duty (VED), sometimes incorrectly called car tax.
The government will also lose out on fuel duty since vehicles won't be using petrol or diesel. This is a tax you pay on fuel that's included in the price.
According to the Transport Committee, VED and fuel duty equates to £40 billion annual income for the government.
So how will the government fill this tax 'black hole'?
Compare car insurance quotes
Why will car tax and fuel duty revenue decline?
Car tax is likely to decline because there should be fewer polluting cars on the road.
It's based on vehicle emissions - the higher your vehicle's emissions the more you expect to pay in car tax.
Electric vehicles don't have to pay car tax as they don't have any emissions from the tail pipe. They're powered by an electric battery rather than a combustion engine.
To meet the carbon emissions target by 2050, the government has banned sales of all new petrol, diesel and hybrid cars from 2030.
The original deadline was 2040, but it's been brought forward to twice - first to 2035, then to 2030.
It's thought that the ban on selling new petrol, diesel and hybrid cars should help us avoid the most serious effects of climate change.
Because of the ban, the uptake of electric vans and cars is likely to increase. So, there'll be fewer people paying car tax.
There should also be fewer people using petrol and diesel which means the government will lose out on fuel duty.
Nearly half of what motorists pay for fuel is tax, with the rate of fuel duty at 57.95p per litre. The average price for petrol at the time of writing is 139.8p per litre*.
Chair of the Transport Committee, Huw Merriman MP, says:
"The government decision to bring forward the ban on the sale of new petrol, hybrid and diesel cars, [..] is considered a vital step along the UK's path to net zero. This inquiry will help us get into the details and practicalities of the policy and the financial implications.
"A consequence of the transition to electric vehicles is a potential £40 billion annual fiscal black hole, due to the reduction in Fuel Duty and Vehicle Excise Duty."
What will the government do to make up the cost?
A 'pay as you drive' or 'pay by the mile' tax has been discussed by the Transport Committee.
This type of road tax was put forward by Tony Blair's government in 2007. It was originally brought in as a way to reduce congestion.
But the 'pay as you drive' road tax wasn't well received by motorists and was later abandoned.
Reports have said that the Chancellor of the Exchequer, Rishi Sunak, is interested in bringing back the pay as you go system to try and fill the £40 billion void left by car tax.
Merriman goes on to say:
"We will be exploring whether radical road pricing or 'pay-as-you-drive' schemes can offer a revenue-raising solution to this problem.
"We will explore the practicalities of different schemes, the level of public support for them, and best practice from other countries.
"We will also assess whether new technologies and pricing can both be utilised to incentivise consumer behaviour change, reduce congestion and promote active travel."
Will EV owners have to pay the pay as you go tax?
EVs are relatively expensive to buy and get car insurance for.
But one of the main draws of buying an EV is the savings on VED.
EV owners save here because car tax is based on emissions. And as we mentioned, EVs don't emit any carbon from the tail pipe.
But this benefit could be taken away if the new pay as you drive system is introduced and more motorists buy electric vehicles.
What is the government doing to help the UK's EV uptake?
There's no doubt though that the government is putting resource behind EV infrastructure.
The government has put £1 billion toward the electrification of UK vehicles and their supply chains. It has said it will also invest in charging infrastructure, with £1.3 billion going towards installing charging points near homes and workplaces.
There's also the low-emission vehicles grant that sometimes brings the cost of EVs down.
It's not just EVs. The government set aside £338 million to improve roads for active travel after people took to cycling and walking during the pandemic.
What else is the government doing to reach our carbon neutral goal?
In 2020, the government and local councils started to introduce low emission zones (LEZ) to cities with high levels of pollution. These areas charge people to enter if their vehicle is above a certain emissions threshold.
Some of the cities introducing the zones are:
Bristol
Birmingham
Edinburgh.
To find the full list, read our guide on low emission zones.
London has an ultra-low emission zone (ULEZ). Here the levels of emissions are even stricter. The ULEZ has recently been extended to cover most of the capital.
*Based on the prices from Confused.com Petrol Prices tool on 14 October 2021