Street parties are happening across the UK to celebrate the King's coronation over the 6 May bank holiday. This means road closures which could disrupt traffic. Here's how you find out about road closures near you.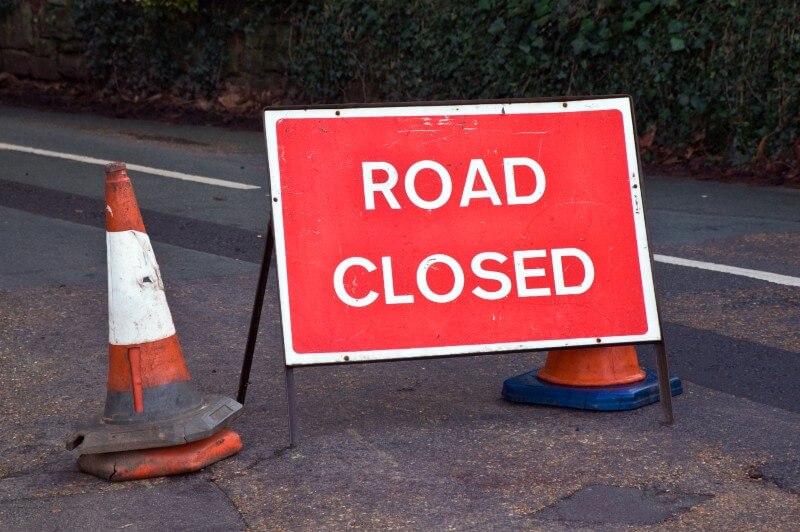 Which roads are closed near me for the coronation?
You can usually find out which roads are closed near you on your local council's website.
If there's a road closure happening on your street, you should have been notified in advance. The street party organisers should have sent you and other residents a letter telling you about the road closures around 2-3 months before. The organisers should follow up with more correspondence around 2-3 more times before the event.
Most councils advise holding street parties in cul-de-sacs or quiet residential streets. They shouldn't be on bus routes or major roads.
Larger public events are allowed to take place on bus routes or major roads. According to the GOV coronation events page, there are over 65 large public events happening in the UK.
Usually these have more publicity, so you should have had information on road closures and diversions around 8 months before the event, usually by post.
You can find out where large public events and street parties are near you with the government coronation events map.
Can I drive through a closed road that's having a street party?
You should be able to drive through a closed road If there's no alternative route or you need to access a house on the closed road.
If you have to use your car for work, for example, the organisers should also let you in and out. This applies if you're expecting a delivery too.
If you're driving around and you find a road is closed because of a street party there should be diversion signs. There should also be clear road closure and road ahead closed signs.
If it's a larger public event on a major road, there should be road closure signs and diversions to get you back on your route.
How long will the roads be closed for?
If the roads are closed for a street party it should only be for 1 day on the weekend or on a bank holiday. Sundays are usually the preferred day for a street party as fewer people are at work.
The King's coronation is on 6 May, with a national bank holiday on 8 May. So it's likely most of the street parties will be held over this weekend.
Will I be asked to move my car?
If you park on the street, you might be asked to move your car a week before the party. But if you park your car on your premises then the road closure only affects you when you need to get in and out. But the organisers should let you do this.
If you park on the road, you might have been asked to move your car to make space for the party before 11 am. But it's up to you whether you decide to move your car or not.
You should have had notice of the street party in advance. This should have details of who you need to contact if you don't want to move your car. It might also contain details of parking alternatives.
Street parties should finish at a reasonable time so you should only have to park somewhere else for a few hours. But you should always make sure you're parked legally.
The Street Party site suggests this as a timing for street parties:
Remove cars by 11am
Lunch at 2
Tea party at 5
Finish by a time when you would not keep other neighbours awake
I have a resident permit. Can I still park my car on my road during the street party?
If your permit applies on the weekend or on bank holidays you can park on your road during the street party. You might still be asked to move your car during the party, though.
Sometimes resident permits don't apply on the weekend or bank holidays, but that doesn't mean you can't park on your street. It might just mean you get non-residents parking on your street too. Check the signage on your road to see if your permit applies on bank holidays.
If I have to move my car for a street party, will my car insurance still cover me?
If you're parked legally, your car insurance should cover you. When you park, make sure you're:
Following the parking restrictions in the area - these should be clearly stated on signs around the street

Not parking on yellow lines

Not blocking anyone's driveway

Parking safely, so you don't cause an accident because of the position of your vehicle
You don't need to let your insurer know if you're parking somewhere else for a few hours.
Compare car insurance quotes
What else should I be aware of when I'm driving on the King's coronation weekend?
Sometimes if organisers haven't applied for a street party in time, they might hold informal 'street meets'. These don't require a road closure, but they could spill into the road if they get busy.
Road closures could impact traffic too, so it's worth checking journey times before you travel.