Our moving home checklist can help you find out where to start if you're moving house. We'll talk about who to notify, and look at what your insurance covers when it comes to moving your belongings.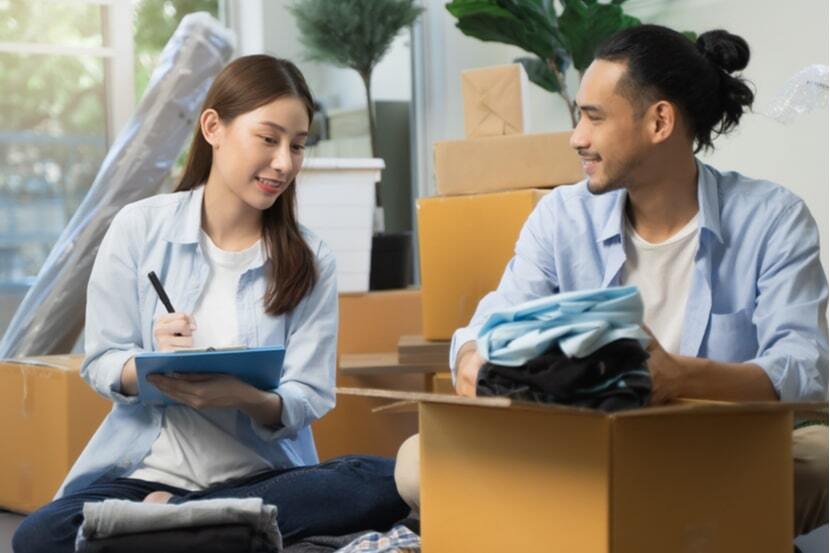 Declutter what you don't need
Get rid of anything you don't need anymore. The more you can get rid of now, the less you have to sort out when you get to your new home.
Decluttering might also reduce your home insurance costs. The average contents value for a standard home is around £51,401*. Getting rid of your belongings means the total value of your belongings could be lower. This could be helpful if you're getting a quote for a new home.
Here's how your contents insurance can vary depending on how many bedrooms you have in your home, this could be something to consider depending on what sized house you're moving into:
| Number of bedrooms | Average contents insurance cost* |
| --- | --- |
| 1 | £49.62 |
| 2 | £53.52 |
| 3 | £62.75 |
| 4 | £80.66 |
| 5 | £102.23 |
| 6+ | £136.57 |
You can take small items to the charity shop. Certain branches take bigger items, such as furniture or electrical goods. You can take anything they don't want to the local recycling centre.
You can also sell your second-hand items through online marketplaces such as Facebook Marketplace, Gumtree or Vinted.
Book a removals company
Book your removal company between 6 and 8 weeks prior to your move.
Removal companies can usually be relatively flexible if you need to change the exact moving date later.
During this time, check the company's policy on breakages. Most removal companies cover this on their liability insurance. And legally, when your possessions are with them, they have to take reasonable care of it under the law of 'bailment'.
If you need to look into self storage, it's also worth doing this about 2 months before the move.
If you decide to move in your own car
It's worth getting contents insurance if you're using your own car to move. The average cost of a claim for damage to contents away from home is £243. A contents policy can help cover this kind of damage.
To be covered for this, you need to get cover away from home. When you get a quote with us, we'll ask you "do you want to insure any other possessions when away from home?".
You should be able to get cover away from home for any items worth less than £1,000 each. You can cover up to £12,500 worth of contents with this type if policy.
Confirm your moving dates
If you're buying or selling a house you may need to start off with an approximate moving date and plan around that.
If you're buying a property, then completion day is typically between 7 and 28 days after your solicitor exchanges contracts. This is when you get the keys to your new home.
If you're renting, give appropriate notice to your landlord
You need to give 4 weeks' notice to your landlord or letting agent. But this can depend on your rental agreement.
If your move-in date is delayed, give your landlord the new date of when you expect to leave. They might be able to let you stay on a month by month basis.
Make sure you have the right level of home insurance before you move house
Make sure your new house is covered by your home insurance policy from the day you move in. If you want to be extra cautious, you can set the policy to start from the day you exchange contracts.
If you're moving into a home you've just bought, consider a buildings and contents insurance policy.
This covers the contents of your home against loss, damage and theft. Buildings insurance covers the property itself against damages from a fire, flood or subsidence.
You can also choose home insurance policies that combine both buildings and contents cover.
If you're moving into a rented home, you might only need a contents insurance policy. Your landlord should have buildings insurance already.
It's worth comparing home insurance quotes for your new home so you get a good deal. Once you've moved out of your old house, don't forget to cancel the home insurance policy on that property.
What our home & lifestyle insurance expert says
"My best tip for moving is to make sure you know your belongings are covered by your home insurance. Moving is stressful enough without having to worry about replacing your smashed TV or broken microwave.

"Check whether your removal company covers the cost of any items they damage under their liability insurance.

"If you're not using a removal company, or for some reason your removal company doesn't accept liability, your contents insurance might cover you. That's if you've selected to cover your belongings away from home.

"If you're moving items in your own car, your car insurance might only cover you for about £150 worth of damage. Again, your contents insurance cover away from home can help replace any items that might get damaged or stolen during your move."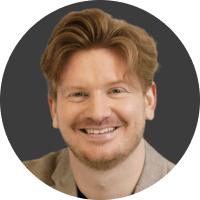 Matthew Harwood

Home & Lifestyle insurance expert
Pack everything and label the boxes
Most people choose to do their packing themselves, but you can ask removal firms to do it for you.
The company should normally supply as many flat cardboard boxes as you need along with the packing tape.
Once you've sealed the boxes, label them with the room you want them to be in and a brief description of the contents.
Doing this means your removal team can take each box to the right room in your new home on removal day.
Make note of any boxes that are heavy, fragile or contain any high value items.
Although any breakages should be covered by the removals liability insurance, you should still pack your belongings in a way that avoids breakages. For example, plenty of bubble wrap or packing peanuts.
Keep a separate box for any items you think you'll need for the first few nights.
Keep important documents safe
You should think about keeping documents safe as your move approaches. This includes:
Birth certificates
Insurance policy documents
Contracts
Pension records
Passports
Buy a safe box to keep all your important documents and ID safe.
Notify your utility companies
Be sure to notify your gas and electricity supplier of your move. You don't want to end up paying for someone else's energy or water usage.
Take a meter readings for water, electricity and gas for both your old and new addresses.
Due to the current market, there aren't many options if you want to switch energy providers. But you can read more about this in our guide on how to switch suppliers when moving house.
You also need to switch or get a new contract for your mobile phone, broadband and TV.
Either update your details by calling your provider or look into switching.
Most broadband providers should allow you to move your connection to another property. Some might require you to sign up to a new 12, 18, or 24 month contract.
You could save money by comparing broadband prices – it may also work out cheaper to get a bundle that includes broadband, mobile phone and TV under a single contract.
Notify other organisations
When you move house, you need to notify:
Your insurance companies

Council tax and electoral roll

Royal Mail
Your bank
The DVLA for your driving licence and car ownership
TV licence
GP and dentist
Employers, accountants and solicitors
Subscriptions
Changing the address on your car insurance policy is a top priority as the terms of the policy itself are partly determined by your address.
Where you live and where you keep your car at night are among the factors that are used to calculate your car insurance costs.
You also need to decide whether to change the address on your home insurance, or get a new quote for the new property. If you don't you could be at risk of invalidating your policy. That means they might not pay out in full if you need to make a claim.
You also have to change the address on the policies of your:
Another priority is updating the address on your driving licence and car registration certificate (V5c) held by the DVLA. You can do this online.
If you don't tell the DVLA when you change address, you could face a fine of up to £1,000. You also put yourself at risk of missing your vehicle tax or any other communications, for example, speeding tickets.
You also need to register for council tax at the new house and deregister with the local authority that covered the old address. Your previous council should generate a bill and send it to your new address if there's anything left to pay.
If you're moving into a newly built house, try to notify the new council a few weeks in advance.
You must also make sure that you and all members of your household over 18 are entered onto the electoral roll under the new address.
Compare home insurance quotes