According to our data, the average cost of a flood damage claim on buildings insurance is £46,677*. For contents insurance it's £12,086*.
Luckily, there's an initiative to help people who live in high-risk flood areas. Flood Re helps homeowners access affordable flood insurance cover as part of their home contents and buildings insurance.
It's due to continue until 2039. After this, home insurance companies may only offer policies based on the risk to your property.
Here's everything you need to know about Flood Re.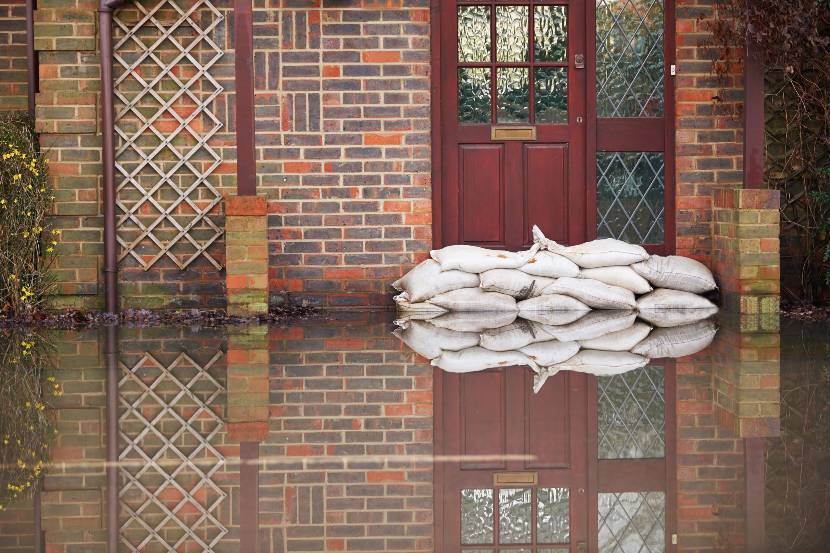 Am I eligible for Flood Re?
Before you investigate Flood RE further, you should find out if you're eligible. To qualify for Flood Re:
Your home insurance policy must be in your name
Your home must have been built before 1 January 2009
The property must be in a council tax band
The property must be used for residential purposes
You might not be eligible for Flood Re if:
Your home was built after 1 January 2009
You're a buy-to-let landlord
The property is leasehold
The property is used for commercial purposes
The home is based in the Channel Islands or the Isle of Man
Flood Re recommends using their qualify tool to check if you're eligible. It's worth using this before you buy home insurance - but it doesn't make a difference to the way you buy your policy. You'd also contact your insurer if you need to make a claim.
How do I get Flood Re insurance?
If you're getting a quote through us, we'll ask you:
1. If the property is more than 400 metres from water. e.g. rivers, streams or the sea. 400m is about 4 football pitches long. If you're within 200m of water, then your premium rises by over £50*.
2. If your property:
Has never flooded
Has flooded within the last 10 years. Your insurance price could rise by over £200* if your home has flooded in the last 10 years.
Flooded over 10 years ago.
If you live in a flood risk area, we'll give you a list of providers that offer Flood Re. The scheme works alongside your insurance provider, so you don't have to get a quote for it separately.
Your insurance provider should pass on the flood risk elements of your policy to Flood Re, for a fixed price.
Which home insurance providers take part in the Flood Re Scheme?
From the insurers we compare, the following take part in Flood Re:
Admiral
Ageas
AXA
Churchill
Halifax
John Lewis
LV=
More Than
Nationwide
Privilege
Sainsbury's bank
Swiftcover
This list is correct as of May 2023. There are more insurers that work with Flood Re, according to the Flood Re website - these are just the insurers that have Flood RE that we compare.
How do I make a Flood Re claim?
If you want to make a claim for flooding, make a home insurance claim through your insurer, who should cover the costs. Flood Re then reimburses the insurer, helping to lower your home insurance costs.
Every insurer in the UK that offers home insurance must pay into Flood Re through a levy, even if they don't offer Flood Re policies. This covers the costs of the scheme and the claim costs.
Flood Re help for tenants
Flood Re could add extra protections to your home contents insurance if you're renting a house in a flood-risk area.
Insurance providers that pay into the Flood Re scheme can offer contents insurance at more affordable prices due to the additional protection.
But you should still ask your landlord if they have buildings insurance cover as many landlord policies could help cover rehousing costs.
What is the Build Back Better initiative?
Build Back Better is a scheme that provides up to £10,000 worth of flood defences to homeowners when repairing a property after a flood.
Flood Re created the scheme to reduce the cost and impact of future floods on houses across the UK. Any grants made through this scheme could be on top of any money you get from a flood claim.
The Build Back Better initiative includes Property Resilience Measures as part of the flood repairs. These can often include:
Installing self-closing air bricks

Raising electrical sockets from floor level

Replacing flooring with waterproof tiling and grout

Installing flood-resistant doors
The aim is to make the process of rebuilding and cleaning up after a flood easier, quicker and safer for homeowners.
Compare home insurance quotes
*Confused.com data. August 2022 - July 2023. Buildings, contents and combined home insurance policies.