If you're doing a bachelor's degree for the first time or a mature student doing a master's degree, it's worth buying student contents insurance. It can help you make sure that if the worst happens, your belongings are covered.
In this guide we'll let you know what student contents insurance covers, and how to get it.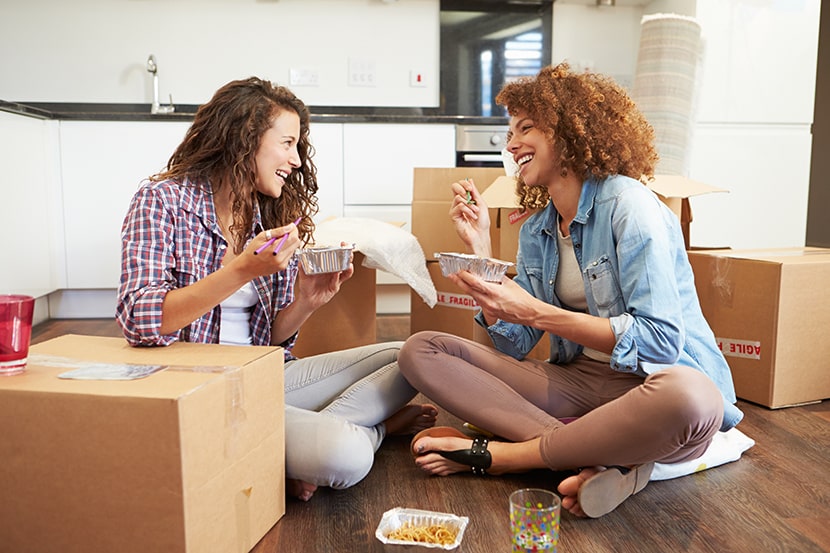 How does student contents insurance work?
Student contents insurance can pay out to replace your possessions if they're damaged, lost or stolen.
As with all insurance, the pay-out is minus an excess. This is the agreed amount you have to pay towards each claim. For example, if the excess on the policy is £200 and you make a £2,000 claim, the insurer would pay out £1,800.
You need to make sure the policy covers the value of all your belongings. It's also important to declare any high-value items you want covered so these are listed on the policy separately.
Are my belongings insured in a halls of residence?
Some halls of residences have insurance in place for your belongings. So check with your university accommodation service before you take out your own student contents insurance policy.
If the halls of residence doesn't have contents insurance for students, you should check with your parents before you buy.
Your parents may already have student contents insurance to cover family members while away at university included with their own home contents insurance policy.
What if I'm going into private accommodation?
If you're going to share a house with other students, you can choose to get contents insurance to cover the belongings in your room. This is often called shared house contents insurance.
The major downside with this is that anything in the communal areas usually won't be covered.
The other option is clubbing together with your housemates to cover everyone's possessions in the entire house.
Getting student contents insurance for the whole house can often work out cheaper. This is because insurers tend to view shared house contents insurance as risky as lots of people come and go in student homes.
What's covered by student contents insurance?
You can claim for damage or loss caused by fire, theft and break-ins with student contents insurance.
Here's some items that are usually covered by student contents insurance:
Electronic devices (this includes items like your smartphone, laptop and TV)
Clothing
Cash
Jewellery
Musical instruments
Sports equipment
Textbooks
Furniture you own
Always check the policy wording on your student contents insurance and the maximum value of items you can claim for as policies do vary.
Student contents insurance doesn't cover damage to the building – it's the responsibility of your landlord or halls of residence to take out buildings insurance.
What won't student contents insurance cover?
These are the items that aren't usually covered by student contents insurance policy. They're also known as exclusions:
Items worth over £1,500 that aren't individually listed on your policy
Theft where there's no evidence of forced entry
If your accommodation is unoccupied for over 30 days
Cover for possessions outside your home (but you can get this as an optional extra)
Accidental damage (you can usually add this as an optional extra too)
Will I have enough cover?
To work out how much student contents insurance you need, you'll have to add up the total value of all your belongings kept at your student accommodation. You can use our contents calculator to help you.
Many policies let you claim up to a maximum total contents value of £5,000. But policies also tend to have a limit on the value of individual items that can be covered, which is typically up to £1,500.
If you have anything worth more than the individual item limit, you can pay a bit extra to get it insured as a separately listed item.
How much does student contents insurance cost?
Student contents insurance costs £66.55* on average. Exactly what you pay depends on your individual circumstances and whether you need to have high-value items covered by the policy. On average, a student house insurance policy with separately listed high-value items costs £77*.
Here are some ways to cut the cost of student contents insurance:
Compare quotes
Always shop around to compare quotes on contents insurance for students and get the best policy for you.
Pay annually
It works out cheaper to pay for student contents insurance annually rather than monthly.
Give accurate values for your possessions
You want your belongings to be covered, but don't give estimates that are too high as it means you could overpay for student house insurance.
Choose a higher excess
The higher the excess you choose, the less you'll pay for your student contents insurance policy.
*Confused.com data, Feb-July 2023.
Is student contents insurance worth it?
You're valuables are at risk when you're away at university, whether you're living in a halls of residence or house share. Lots of people come and go, which means there's more opportunity for thieves. But there's also fire and flood risk to consider as well.
Most students are on a budget as it is, so suddenly having to replace your belongings out of your own pocket is unthinkable for most.
But student contents insurance isn't a requirement, so in the end, it's up to you to decide if it's worth it.
Before you buy any sort of student contents insurance policy, you should always check whether your belongings are covered under your parents' household contents insurance policy.
If you're living in a halls of residence, there's also a chance that your belongings will be covered by the university's student insurance policy, so you should check with them as well.
How to get a quote
You can get a quote for student contents insurance in minutes through Confused.com.
We just need to know:
The address and type of student accommodation
Details about the locks on external doors at the property
Basic details about you, including whether you're a part-time or full-time student
The total value of your belongings
Details of any high-value items you want covered
Compare contents insurance quotes