Looking to make a new home insurance claim? Here's everything you need to make a claim for damage, theft, or loss of your contents or to your property.
If your home floods, there's afire, or if your laptop's stolen from your house, you'll probably need to make a home insurance claim.
They're generally made at stressful times but staying prepared could make the process easier.
Some claims could be wrapped up within 48 hours while others might take longer. Especially if it's a complicated buildings claim. Here we look at the steps you need to take to make a new claim.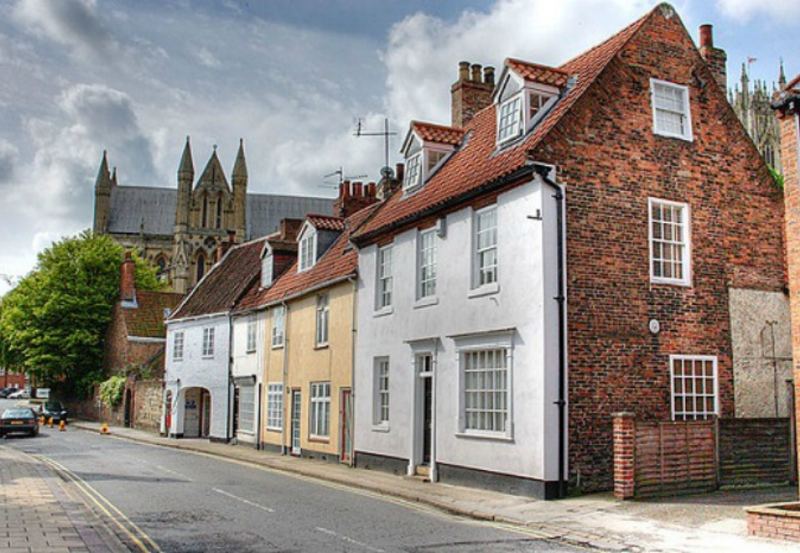 When should I contact my home insurer?
Before you hit the home insurance claims line, have a quick think and consider these caveats:
Do I really need to claim? We don't want to hold you back but some claims – modest breakages, for example – might be too small to bother with.
A claim could hit your home insurance excess or see your premium rise the following year – which isn't what most of us want.
Some claims may be rejected, such as if you make a buildings insurance claim for a badly weathered roof and there's storm damage.
If you can't stay at the property or your home security is in a bad way, let your insurer know immediately.
Especially if another party's involved or there's a risk of further damage.
With those caveats out of the way, most insurers work hard to make the insurance claim process as easy and stress-free as possible. The Association of British Insurers' (ABI) says that 82% of domestic property claims were accepted in 2018-2019 (latest figures). Here's a quick checklist to get you started.
Your home insurance claim checklist
If there has been a burglary, contact the police.

Check your home insurance documents or the company's website to find the claims phone number.

Make a list of what you feel are the most important facts. In the stress of the moment it's easy to forget stuff like time and weather details.

Contact your insurer to tell it you want to make a claim. It may need details including your policy number, address, and full name. You'll also need to give as much information as possible about what has happened.

Take photos, keep receipts for any expenses you incur, and keep track of all communications between your insurer and any other people - such as the police or witnesses.

Ask your insurer to approve any work that needs doing. Resist the temptation to get any repairs done until your insurer agrees. In a

genuine emergency

hang onto all receipts. If you're concerned about losing any, snap them with your phone for a digital copy.

Complete a new insurance claim - your insurer will tell you how to do this.
How soon can you claim on home insurance?
You might have a limit on the number of days in which you need to make a claim on your home insurance. So there's no point putting it off. The sooner you make the claim the sooner it can be resolved and any money can be paid out.
If it's an incident like burglary, make sure you call the police first.
How long do home insurance claims take?
It might vary depending on the complexity of the claim and the company dealing with it.
Because of the sheer range of claim complexities there's no agreed time period or guarantee to settle claims.
But most insurers don't want a stressful claims process and should attempt to turn around claims smartly.
Some buildings insurance cases are complex.
If there's water or fire damage – or anything that could make your home less safe – then some insurance claims could take several months.
If the claim is potentially big then a loss adjuster might be involved.
If you're claiming on your contents insurance it tends to be simpler.
A claims team might write, email or phone you promptly after you've got in touch and take things from there.
They should also confirm what excess is involved.
Ultimately, short claim times save an insurer money. And reputable insurers should uphold a genuine claim.
So it's in their interests and yours to behave promptly and fairly with your claim.
Do I need evidence to support my home insurance claim?
Yes you do.
What you'll typically need to support your home insurance claim is:
Receipts for any valuables that have been stolen or damaged
Any credit card or bank statements that support your purchase history of these valuables
Photos of any damage caused or photos of your belongings
If you've CCTV footage of the incident, make sure the data is safe and reliable.
Don't forget any photos that might support your claim too.
For example, these might be on online property databases such as Immobilise, NMPR, Report My Loss and CheckMEND.
Recording your items this way means there's a permanent record the police could check against. Some registers are free to use.
What's covered in my home insurance policy?
There are two types of insurance here – buildings and contents cover.
Some insurers sell all-encompassing cover for both your building and your contents.
It's up to you whether you feel this is better value, or not.
Some might find a combined policy is less expensive and more convenient than separate policies. Others might not.
A good contents policy protects you from theft and damage to most of your valuables.
It's a smart idea to work out precisely how much contents protection you might need. You can do this by using our contents calculator.
All claim circumstances vary but they usually include protection from:
Fire, lighting, flooding and storms not to mention explosions and theft
If your fridge or freezer breaks down you should be covered for spoiled or contaminated food
The theft of any cash (though watch for limits or any small print exclusions)
There may be legal liability protection attached should a friend or visitor be injured and you're at fault.
It's sensible to list high-value items individually. Typically these are watches, cameras, jewellery and perhaps even sports equipment over £1,000 in value.
Don't forget musical instruments and bikes. A valued musical instrument, for example, might need an agreed valuation.
Pricey electric bicycles, in particular, are getting popular – and are quite prone to theft without good security!
You could look at getting bicycle insurance for these items.
A good buildings policy should cover the building itself, roof, walls and windows and other permanent fixtures of your home including the bathroom and kitchen.
The cost of cover should usually include damage from:
Fire, smoke and explosions
Flood and natural disasters including storms
Fallen trees, lamp posts, aerials or satellite dishes
Vandalism and malicious damage
Subsidence
Vehicle and aircraft collisions
Accidental damage to your home – for example, fire damage from accidentally leaving a kitchen gas hob on – might be optional. It depends on the policy.
Some buildings insurance policies might give garages and outbuildings protection as well.
Compare home insurance quotes
Can I pay to repair any damage myself?
In a genuine home emergency you might not have any choice but to shell out for emergency help straight away.
However, try and talk to your insurer beforehand. Almost all insurers have a 24/7 claims helpline.
A home emergency is usually something that's thought as:
Bad for your health
Risks damaging your home
Compromises your home's security
You might also have home emergency cover bolted to your buildings policy already. If you're not sure, check. Such cover might cover the cost of burst pipes, pest infestation or blocked drains.
Be careful - there could be some policy overlap here.
For example, a burst pipe situation might be covered by your home contents policy. It's worth checking your policy terms and conditions.
How can I help speed up my insurance claim?
Preparation is key – make sure you have all relevant information and evidence to hand whenever you deal with your home insurance company.
If you've moved recently or changed your mobile number or email address, do let them know.
It could help the claims process to have reliable personal details in place.
Is it worth claiming on my home insurance?
That depends on the size of the claim. When we make an insurance claim it's often a numbers game.
Is the item or building issue high, medium or lower value? Might claiming now make claims in the future more expensive?
Keep in mind that your no-claims discount could be impacted when you make a claim.
And your home insurance excess might be deducted from any payout you make.
So, for small-value claims, it could be better for your wallet to pay the cost of repairs or replacement yourself.
But don't forget that home insurance is there to act as a safeguard for when you need it.
Does your home insurance premium increase after a claim?
One of the reasons someone may put off making a new insurance claim is the worry that their premiums will rise as a result.
But there's no guarantee this will happen and if you have insurance, claiming still may be the best option for you.
It's worth considering the cost of repairing or replacing your items or building by yourself. If you can easily and affordably do this, it might be a better option.
Do home insurance claims follow you?
When you apply for a new home insurance policy you'll be asked if you have previously made a claim. You need to be honest here as lying to an insurer can invalidate your claim.
Insurers are also able to see what claims you have made before. They can check by looking at the Claims and Underwriting Exchange (CUE). It's a database where car, home, personal injury, and industrial illness incidents are reported to insurance companies.
This is the case even if a claim hasn't been made. If an incident is reported to CUE it stays there for six years after it has been closed.
How do I complain about my home insurance provider?
When you've had a stressful experience you don't want the insurance claim to be equally hard going.
However there might be a number of scenarios or disagreements that you feel haven't been sorted out.
For example:
Your insurer might say they'll repair an item when you think it should be replaced.
Or an insurer could say you didn't tell them the full replacement cost of your home contents. Or even the full rebuild cost of your home – and the policy has been cancelled.
You've been offered a settlement deal but it's not enough to cover or replace the damaged goods.
If you have a problem, talk about it with your insurer first. Ask the insurer how it came to the decision.
Give your insurer a chance to put things right, you legally have to allow it eight weeks to respond to a complaint. If you're still unhappy you could complain to the free Financial Ombudsman Service (FOS).
You'll need to get in touch with the FOS within six months of getting your insurer's final response to your complaint.
But it's a free service and the FOS should talk to both parties before coming back to you with Its response. Their helpline is 0800 023 4567. Or you can make your complaint online at the FOS website.