Just three of the great reasons to use Confused.com
"Very easy to use, just enter your details and select which insurance suits your needs. I saved over £180."
Mavis Ravencroft – Confused.com customer

What details do I need to get a quote?
Getting a home insurance quote is quick and easy. But having the following at hand could speed things up:
What kind of insurance should I get?
The type of policy best suited to you will depend on your situation.
Combined buildings and contents insurance is suited to home owners. If you rent your home you'll generally just need contents insurance as your landlord should have the building covered.
We've explained the three levels of cover in more detail in our guide to home insurance.
What are the different types of home insurance available?
A standard policy will usually cover a single home for 12 months. But, depending on your needs, other types are available:
How can I reduce the cost of home insurance?
Our data shows the average cost of a combined home insurance policy is £134 (Based on Confused.com data for September 18 excluding accidental damage). Here are a few tips which can help you cut the cost of home insurance: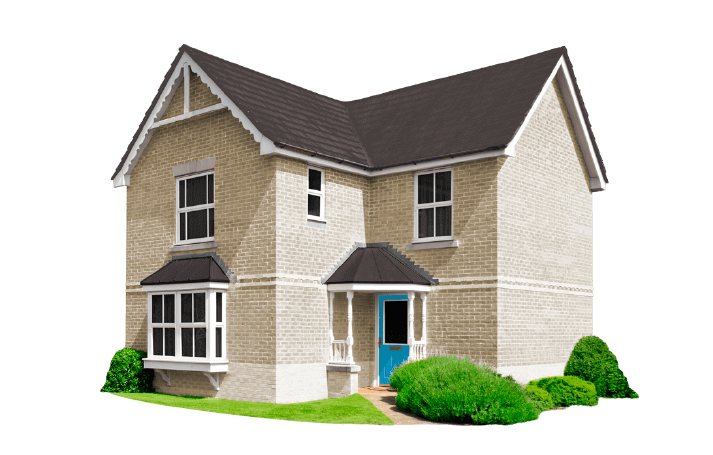 *Based on online independent research by Consumer Intelligence (September 18). 51% of home insurance customers could save £92.67 on a combined policy.
Frequently asked questions
Is it essential to have home insurance?
Although it's not a legal requirement to have home insurance, most mortgage lenders will insist you have buildings cover in place if you're a homeowner.
What is accidental damage cover?
Accidental damage is typically an unintentional one–off incident that damages either your property or its contents. As it's not included as standard on policies, adding this as an extra can ensure you're covered for incidents that would otherwise be excluded.
What is legal cover for home insurance?
Legal expenses cover, also known as family legal protection, is designed to protect you in the event of a legal dispute such as personal injury at your property. It'll cover legal expenses and costs up to a certain amount. For more information see our guide for legal protection.
What do our customers think?
"Use Confused.com for Car and Home insurance and always seem to get the best deals. Can't fault you!"

"It was easy and quick to see the different options for home contents insurance and to go through to my chosen provider."

"Really helpful gained a really good deal. Thanks."

"User friendly and found excellent deals. Saved hundreds of pounds through Confused.com compared to dealing direct with insurance company."

"Very easy to find the right insurance for me at a reasonable price – much cheaper than other sites. Will be using Confused.com again."

After buying
home insurance
or car insurance,
96%

of Confused.com customers would recommend us (based on

6255

Reviews.co.uk respondents - as of 21/08/18). Read our reviews