"Our data shows that storm damage is one of the most common home insurance claims. And at this time of year, the weather is more turbulent, so it can be a harsh time for many homeowners.
"Storms bring a mix of high winds that cause damage to roofs and heavy rainfall that increases the risk of flooding. Then as we get deeper into winter, freezing temperatures put pipes at risk of bursting which can cause water damage inside your home.
"Regular maintenance can help prepare your home, but this alone may not protect you. With the right home insurance policy in place you'll be covered against unexpected damage. Your insurer could also help you to find expert tradespeople who can fix repairs quickly when you need it most."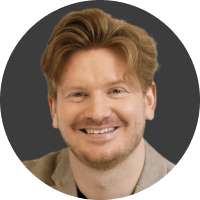 Matthew Harwood
Home & lifestyle insurance expert