Buy car, home or van insurance and choose a freebie with Confused.com Rewards
£20 to spend

12 free car washes

£20 to spend

£20 to spend
*Single annual policy. Lidl Plus app required, 18+, geographical exclusions apply. T&Cs apply. T&Cs apply.
*Based on data provided by Consumer Intelligence Ltd, www.consumerintelligence.com (October '21). 51% of home insurance customers could save £114.45 on a combined policy.
Just three of the great reasons to use Confused.com
"I found this site very helpful and made choosing my home insurance extremely easy and straightforward."
Jenny – Confused.com customer

What is home insurance?
Home insurance is a type of insurance that financially protects your home and its contents from events beyond your control. For example, if your contents were stolen or your home was damaged in a fire, you can claim on your home insurance to recover the cost of any repairs or replacements.
What does home insurance cover?
There are two types of cover you can get, buildings insurance and contents insurance. These can be bought separately or combined into one policy based on your needs. Buying a combined home insurance policy from the same insurer is often cheaper than taking out two separate policies.
What type of home insurance do I need?
The type of home insurance you need depends on what you'd like to cover. Our home insurance expert, Jessica Willock, gives her advice on the different policy types to help you decide.
If you own your home, taking out a buildings and contents insurance policy tends to be the most popular option among homeowners. A combined home insurance policy like this could help lower the premium you pay and save you money. It's worth noting that most mortgage lenders will insist you have at least buildings insurance in place to protect your property.
If you're renting a property and want to cover your possessions, you'll need tenants insurance. Also known as contents insurance for renters, it covers your personal belongings. It's a good option if you live in a rental property and want to protect your contents from damage or theft. You won't need buildings insurance though, that's your landlord's responsibility. Learn more about tenants insurance
If you're a landlord it's your responsibility to protect the building and depending on whether the property is furnished, its contents. If you need buildings and contents cover you should consider adding both under one landlord insurance policy. You can add extras to your policy for things like accidental damage, home emergency and legal cover. Learn more about landlord insurance
If you're a student and you want to protect your belongings like laptops, electricals and musical instruments while you're away from home, contents cover could help you. Learn more about student contents insurance
If you live in a listed building the cost to replace or repair your home could be higher. Unlike newbuilds, listed properties need to be repaired using original materials and expert methods. Learn more about listed building insurance
If you're going away for more than 30 days and your property will be left unoccupied, you'll want to make sure your buildings and contents are protected while you're not there. Learn more about unoccupied home insurance
Once you've decided the type of home insurance you need, it's time to find the right policy at the best price. Comparing home insurance quotes is a great way to get a cheaper deal compared to renewing an existing policy or going with the first insurer you find.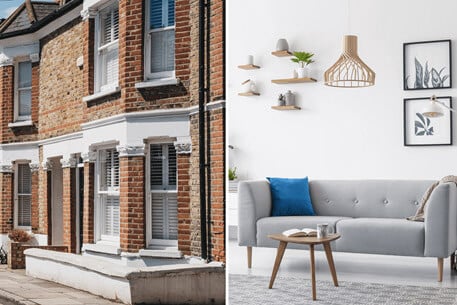 How much does home insurance cost?
There are 3 home policies to choose from. The average annual prices* for each are:
Buildings and contents
£141.88
Buildings only
£121.82
Contents only
£61.21
*Feb 2021 data - top average premiums by product type excluding quotes with claims or accidental damage
How to get cheaper home insurance
Our home expert Jessica Willock has put together her top tips to help reduce the cost of your home insurance:
How to compare home insurance quotes
Use our comparison service to find home insurance policies from over 65 trusted insurance providers. See what deals they can offer you for your home all in one place.
Getting a quote takes about 8 minutes and if you've used us before, it's even quicker.
When you're ready to start a new home insurance quote, follow these simple steps.

Fill in your details
Fill in some details about your home and belongings to help us find the cover you need.

Compare quotes
We'll compare home insurance deals from the 65 insurers we work with to help you find the best price.

Choose your insurer
We'll show you a list of quotes and offers from insurance companies. Simply choose the best option for you.
The details you need to get a home insurance quote
Getting a home insurance quote is quick and easy but having the following details to hand could help speed things up.
Home insurance add-ons for extra cover
There are a number of additional features you can add to your home insurance policy for extra cover, including:
Ultimately it's your decision on whether you need any of these extras. You may find some insurance providers offer these add-ons as standard, so it's worth checking the small print of any home insurance policy to see exactly what's covered.
What our home insurance expert says:
"Don't settle for your insurers renewal offer. If you're looking to get the best deal on your home insurance, my top tip is to compare quotes. Don't jump at the cheapest or first option you see, check the policy details to make sure you have the cover you need. That way, if you need to make claim you won't be left out of pocket."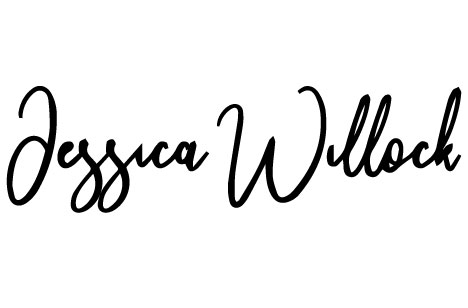 What do our customers have to say?
"Hassle free easy to follow website with a variety of insurance providers to consider. Very informative with competitive prices"

"Very easy and simple to use, straight forward questions and introduces to a range of providers to choose from"

"Easy to use - good and relevant information - saved me a lot of money"

After buying
home insurance
,
96%

of Confused.com customers would recommend us (based on

17123

Reviews.co.uk respondents - as of 22/10/21). Read our reviews