The age of your house could impact the cost of your home insurance, so it's important to know how old your home is.
The easiest way to find out is to use your title deeds or the Land Registry.
But there are several other methods that can help you narrow down your home's age.
Here's what you need to know.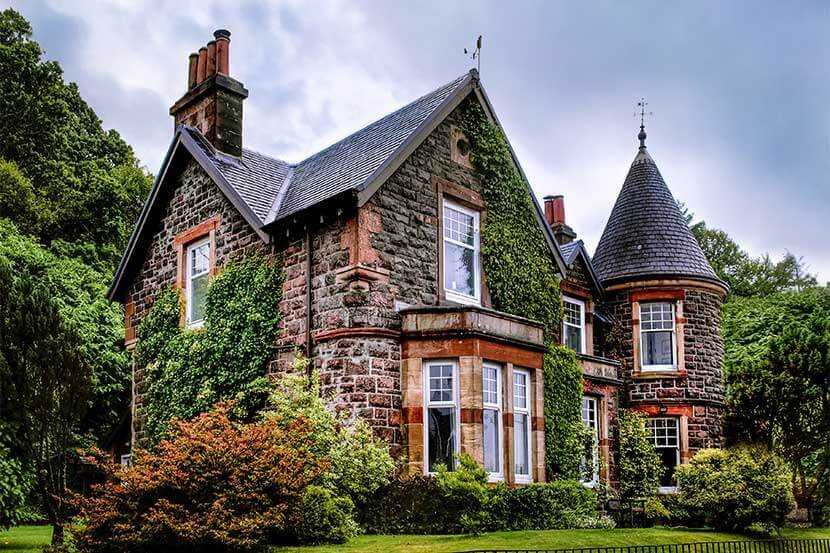 How do I find out when my house was built?
You can find out when your house was built by checking its 'title register' or 'title deeds'. This document serves as proof of ownership and can also provide you with details about the home.
If you aren't able to get this, you should contact HM Land Registry. They hold records of land ownership in England and Wales, but not necessarily what's been built there.
That said, it's worth using the HM Land Registry search tool to find out what the resource knows about your property, especially if it's not too old.
You can buy copies of title registers or plans for £3 each.
How accurate is 'year built' data?
While the data provided by HM Land Registry is likely accurate, it may not have all the information you need. If your home was built before 1940, it may be harder to identify exactly when it was built.
If your home is a new-build, the data should be accurate as you can get the information straight from the property's developer.
Land Registry doesn't know when my house was built. How do I find it?
To give you a rough idea, our data shows that the most common house build dates are*:
| House build decade | Percentage of home insurance quotes |
| --- | --- |
| 1930s | 22% |
| 1970s | 15% |
| 1900s | 15% |
| 1950s | 8% |
| 1990s | 7% |
Just under 7% of houses were built before 1900. But depending on where you live, older houses might be much more common.
Here are some other methods that can help you:
Previous owners and neighbours
Ask the previous owners whether they've any survey results or other information that pinpoints when the property was built. If you can't speak to them, your neighbours might be able to help you narrow your search.
Listed building registers.
If you've been told the property is a listed building it should be easy to verify its age via online search tools covering England, Northern Ireland, Scotland and Wales.
Maps
Ordnance Surveys, fire insurance and local authority maps may identify your home or road. Historical maps could narrow down the time period when the property was built. Fire insurance maps of urban areas are available at the British Library.
Census data
For a small fee, you can view property information from the regular 10-year census from as far back as 1841. This should help you narrow your search to a 10-year window. For more information, visit The National Archives
What's classified as an old house?
There's no official definition, but houses tend to be considered 'old' if they were built before 1940. These houses are typically referred to in relation to the period in history they were built.
Here are some typical features of houses in each period of history. Being able to spot these features might help narrow your search:
Tudor (1485 – 1603)
Typically constructed from timber and brick
The upper floor often juts out over the ground floor
Windows tend to be small as glass was an expensive commodity
Jacobean (1604 – 1713)
Flat-fronted, bare brick properties
Steep, gabled roofs
Hints of gothic style windows and doors
Georgian (1714 – 1820)
Tall, rectangular sash windows
Symmetrical, central front door
Large fireplaces that dominate rooms
Victorian (1837 – 1901)
Well-built, coloured brickwork properties with sloping roofs
Bay windows
High ceilings
Edwardian (1901 – 1914)
Broader than the taller Victorian-era houses
Hipped roofs with dormer windows
Wide halls and dual-aspect rooms
Post WW1 (1918-1939)
Simplified design
Bare brick or pebble-dashed semi-detached family homes
Large bay windows
Why is it helpful to know when my house was built?
It's important to know when your home was built because:
Its history could dictate whether you'd be able to make alterations
It could impact how much you pay for your home insurance
For example, if you live in a listed building, you may face strict regulations when repairing damage caused by storms, flooding or even wear and tear.
You may need to find specific materials, such as bricks of the right type, age and colour. It's better to know this upfront, rather than pay for amendments only to be ordered to remove it at a later date.
Knowing the age of your property is also important if you need to replace or repair structural elements of the home. For example, repairing period roof tiles.
Are older properties more expensive to insure?
Yes - in general, older homes are more expensive to insure.
What our home & lifestyle insurance expert says
"Older properties tend to be more expensive to insure because they aren't built to modern standards and so there's a greater risk of something going wrong. For example, old houses and listed buildings often have non-standard construction, like timber frames and thatched roofs. This makes them more at risk of fire damage.

"Add to that the fact that older houses also come with older wiring, plumbing and build quality. This means they're a higher risk of making a claim, and there's a greater chance that claim will be more expensive."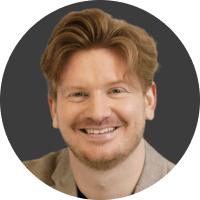 Matthew Harwood

Home & Lifestyle insurance expert
Here are the average buildings insurance costs depending on the age of the property*:
| Age of property | Average buildings insurance cost* |
| --- | --- |
| Before 1900 | £181 |
| 1900s | £137 |
| 1910s | £144 |
| 1920s | £135 |
| 1930s | £143 |
| 1940s | £123 |
| 1950s | £116 |
| 1960s | £112 |
| 1970s | £117 |
| 1980s | £116 |
| 1990s | £113 |
| 2000s/div> | £114 |
| 2010s | £94 |
| 2020s | £84 |
Compare home insurance quotes
*Confused.com data. August 2022 - July 2023. Buildings insurance policies only.