The age of your home isn't only a matter of interest to you and your family. It's something potential home insurance companies want to know about as well. This is because the age of a property has some bearing on the insurance costs they'll attach to your new home. Let's take a look.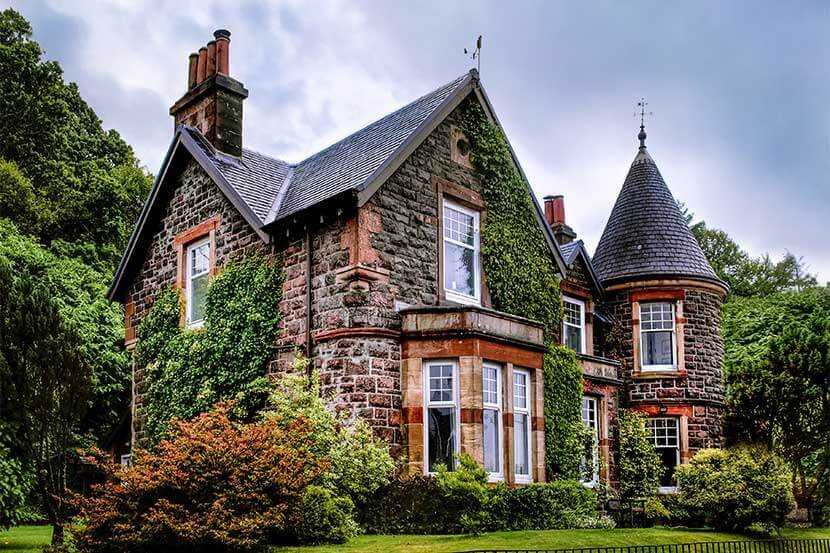 Key points
The age of your house could have a bearing on the cost of your home insurance.

Older properties and those in conservation areas may be subject to planning restrictions. This could affect what and how you can undertake home improvements, alterations or repairs.

There are many ways to establish when your home was built, from the Land Registry to title deeds.

Don't just rely on the internet. If you're struggling to find out the age of your home, ask neighbours, estate agents and visit your local library or town hall.

Ensure you're accurate about the age of your home when applying for

buildings

and

contents insurance

. If in doubt, call your insurer to discuss any concerns you have.
The older something is, the more likely it's been damaged by the effects of time. Wind, rain, ranging temperatures, movement and settlement and over-enthusiastic DIY experiments can all take their toll on bricks and mortar. As a result, these are all things home insurers consider when setting insurance costs.
Compare home insurance quotes
What year was my house built in?
Fnding out how old your house is could be quite difficult. it's best to research further to know with the most accuracy when your house was built.
If you take a walk around your neighbourhood, you're likely to come across rows of properties that were constructed at the same time. But there could still be a few that stick out, clearly from a different time.
Even the identical properties may hide a secret. If a property was destroyed, builders may have been brought in to recreate the look of the old place, to ensure it matches its surroundings.
It's for these reasons that relying on word of mouth isn't always enough.
Fortunately, there's no shortage of reliable sources to use when searching for an answer to the question 'how old is my house?'.
How accurate is 'year built' data?
While the data provided by HM Land Registry is likely accurate, it may not have all the information you need. If your home was built before 1940, it may be harder to identify exatly when it was built.
If you can't find the exact year the property was built, you may be able to find an approximate date instead.
If your home is a new-build, the data should be accurate as you can get the information straight from the property's developer.
How do I find out when a house was built?
You can find out when your house was built by checking its 'title register' or 'title deeds'. This document serves as proof of ownership and can also provide you with details about the home.
If you aren't able to get this, you should contact HM Land Registry to establish when your home was built. But HM Land Registry isn't a failsafe option. This is because it retains records of ownership of land in England and Wales, not necessarily what's been built there.
That said, it's worth using the HM Land Registry search tool to find out what the resource knows about your property, especially if it's not too old. Often, the land has changed hands for the express purpose of building a property or an estate.
You can get copies of title registers or plans for £3 each.
What other ways can I find out when a property was built?
The potential sources you could draw on to find out when a property was built are varied and, in some cases, surprising. Here are some of the main options you have to try:
Previous owners. Ask the previous owners whether they've any survey results or other information that pinpoints when the property was built. They may have title deeds which should reveal when the property was built.

Building materials. If you live in a particular part of the country, you might notice that the materials used to construct properties are the same type of stone or brick. If yours stands out, it's probably a relatively new addition.

Architectural clues. High ceilings, lead-cut windows, picture rails and other original features, such as an outhouse or fireplace, can provide clues to the age of a property.

Local estate agents. It's worth contacting estate agents operating in the area as they may know when your property was built.
What's classified as an old house?
The UK has its fair share of old houses, but houses tend only to be considered 'old' if they were constructed before 1940. These houses are typically referred to in relation to the period in history they were built.
Unless you live in a castle, the odds are your home falls into one of the following categories:
Tudor (1485 – 1603)
Typically constructed from timber and brick, the latter covered with white-painted wattle, Tudor properties are quite distinctive. The upper floor often juts out over the ground floor. Windows tend to be small as glass was an expensive commodity.
Regency or Jacobean (1604 – 1713)
Another bold style, with flat-fronted, bare brick properties often with hints of the gothic style about the windows and doors.
Georgian (1714 – 1820)
Georgian homes are notable for the sense of space and wealth, reflecting the prosperity of the times. With tall, rectangular sash windows, symmetrically placed on either side of a central front door. Expect to find large fireplaces dominating rooms.
Victorian (1837 – 1901)
Most established towns, villages and cities have streets and streets of these well-built, coloured brickwork properties with sloping roofs. Bay windows, inside toilets and high ceilings are all tell-tale signs.
Edwardian (1901 – 1914)
King Edward VII died in 1910, but the period to which he lent his name is usually considered to cover properties up to the start of the First World War. Homes of this period are broader than the taller, more elegant Victorian houses. They feature balconies, ornate balustrades and porches, with wide halls and dual-aspect rooms.
Post WW1 homes
The Great War put a hold on stylistic change, but as the country recovered, various trends took hold, including art deco in the 1920s and early 1930s. The bare brick or pebble-dashed semi-detached family home, with large bay windows, became the norm.
How do I find out the age of older properties?
There are several useful resources to draw on if you're keen to find out when an older house was built. These include:
Maps. Ordnance Surveys and local authority maps may identify your home or road. Historical maps could narrow down the time period when the property was built.

Census returns

. The UK public has been asked about where they live and how many people reside in their homes since the Doomsday Book was written in 1086. But it was only in the 19th century that the regular 10-year census began. This is a useful record if you live in older properties. The

1921 census

has recently been made available - for a small fee you can look up details of your home from that time.

Local history. Your local library, or perhaps town museum, may contain archive newspaper reports or town plans that show when your home was constructed.

Fire insurance maps

. The

British Library

holds a comprehensive collection of historic fire insurance maps, detailing roads in urban areas.
Why is it helpful to know when my house was built?
It's important to establish when your home was built because Its history could dictate whether you'd be able to make alterations, such as putting in an extension or knocking through a wall.
This is important to know if you live in a conservation area or if your home's listed. You may face strict regulations if you repair damage caused by storms, flooding or even wear and tear.
You may find you need to source specific materials, such as bricks of the right type, age and colour. It's far better to know this upfront, rather than pay for amendments only to be ordered to remove them at a later date.
Knowing the age of your property is also important if you need to replace or repair structural elements of the home. For example, repairing period roof tiles. Providing a seller with an accurate description of what you need can help ensure you don't end up with the wrong product or service.
For some, knowing the history of their home adds to its charm. Finding out your home was once owned by a Victorian mining family or a Tudor aristocrat might even help when you decide to sell.
Are older properties more expensive to insure?
Older properties can sometimes be more expensive to insure because wear and tear will eventually begin to show. Wiring, plumbing, plaster, insulation and windows all tend to have a limited lifespan.
Replacing them can be more expensive than repairing a modern home. This could be due to the need to excavate behind walls or under floorboards. You may also need to have them blended in with the current features.
Where damage is done to something visible, the need to make the repair invisible from its surroundings can become expensive. Rather than going down to the local DIY shop, the solution might involve hiring a specialist tradesperson.