Let's take the headache out of trying to pay your gas and electricity bills.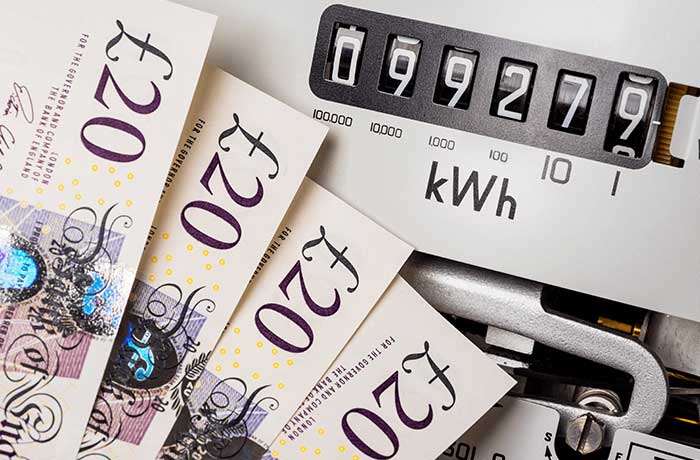 It can be confusing at first when trying to figure out how to pay your energy bills. Do you wait until a bill falls on your mat, or can you be more proactive about it? Let's walk through your options together.
Bill payment methods
Direct debit
A direct debit is a great way to make sure you pay your energy bill payment is taken on time, and you can opt to make either monthly or quarterly payments.
With a monthly direct debit, your gas and electricity payments come out of your account around the same time every month. You'll need to make sure your payments are enough to cover your monthly bill.
Even though you pay a set amount, your bill can still fluctuate depending on how much energy you use each month, especially as the seasons change. So it's unlikely that your payments will match the exact amount of your bill.
This means you'll either be overpaying or underpaying - if you regularly overpay, you'll build up credit on your account with your energy supplier.
You can either leave the extra money in your account to cover the months when your bills go up because you're using more energy, or your direct debit can start to come down.
If you switch to a new supplier while your account is in credit, you can claim the money back.
If you regularly underpay, you'll build up a debt on your account, so your energy supplier will need to increase your direct debit to get you back in the black.
If you owe a significant amount of money, your supplier can stop you switching to another company until the debt is repaid.
Quarterly direct debits work in the same way as monthly direct debits, except that payments go out every three months.
Because the payments are less frequent, the amount will need to be higher, but in the long term, the cost tends to be about the same.
READ MORE: The energy supplier switching process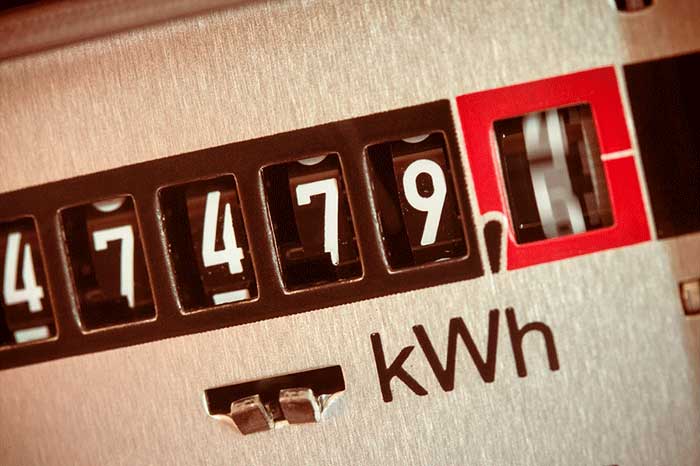 Payment on receipt of bill
This is when your energy supplier sends you gas and electricity bills every three months, and you pay when you receive them.
Your bill will show how much energy you've used in the previous three months, and you can pay online, by cash or cheque at the bank, or over the phone.
Paying when you receive a bill is a good option if direct debits don't suit you, but it's on you to remember to pay them on time.
Prepayment meter
Paying your energy bills with a prepayment meter means you use a top-up key or token to pay for your energy upfront. This is one of the most expensive ways to pay for your gas and electricity.
If you're a landlord renting out a property, prepayment meters can help make sure your tenants don't run up a debt on the energy account.
If you're a tenant on a prepayment meter, and you'd like to switch to direct debit bill payments, then speak to your landlord.
READ MORE: Smart meters explained
Payment card
This is a flexible way of spreading the cost of your gas and electricity. If you're using a payment card, you'll need to top up your card at the Post Office or a PayPoint, and you can pay whenever you can afford to - weekly, fortnightly or monthly.
This can be a useful way to keep on top of your budget, because no money is taken automatically from your account.
All your payments are shown on your quarterly bill, and you'll need to pay off any outstanding balance when you get your next bill.
One of the downsides of a payment card is that you can't make payments online - you have to go to a Post Office or PayPoint.
If you run a business from home, you may be eligible for a business energy contract, provided you can prove at least 50% of your gas and electricity usage is for business purposes.
If this is the case, you can still pay your commercial energy bills by direct debit and payment on receipt.
READ MORE: How to make your home more energy efficient
How to get help paying your energy bills
If you're struggling to pay your energy bills, there are some government schemes that can help.
READ MORE: Green energy explained