Need help with your gas and electric bill? You're not the only one. Eye-watering energy price hikes are one thing. Figuring out which are the most cost effective and convenient ways to pay what you owe are quite another. In this guide we explain how best to pay your gas and electricity bills.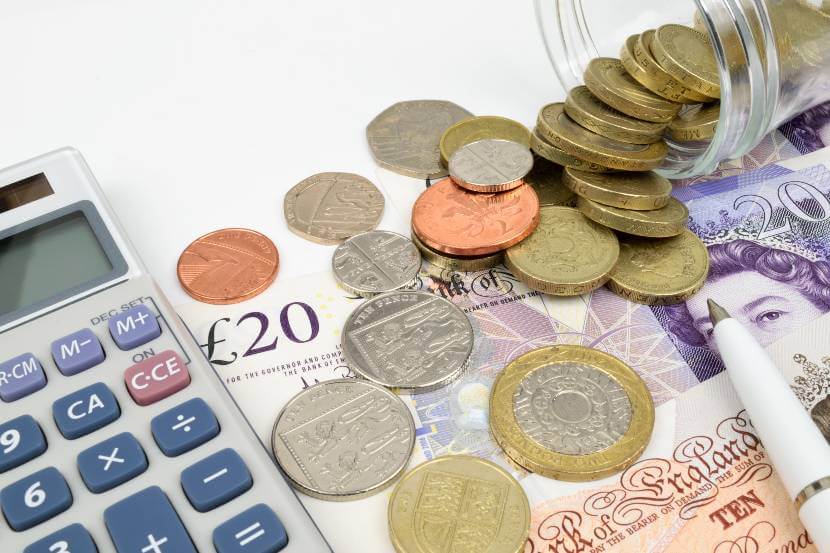 Switching energy providers
At the moment, there aren't many options if you want to switch energy providers. By signing up to our switch ready programme, we can tell you when there are more energy deals available. It takes less than 1 minute:
Log in to your Confused.com account and confirm your address, energy usage and energy supplier's details.

We'll send personalised energy deals straight to your inbox.

Choose a deal you're happy with and we'll complete the switch for you.
Payment methods
There's a multitude of ways to settle your energy bills. Paying in the most suitable way for you may not soften the blow of hefty bills, but it's worth a try.
Even if the best option doesn't take the sting out of those bills, it should help you stay in control. It should also help keep your gas and electricity company on side until the energy market stabilises and you're able to look for a better tariff. Here are your payment options:
Direct debit (monthly and quarterly)
Direct debits are the most common way to make regular payments of any kind, including energy bills. You authorise your bank to release a fixed sum at around the same date each month or quarter, and they do the rest.
Main benefits:
It takes the stress out of remembering to make payments, as these are processed automatically.
Energy bills are based on your predicted use and the tariff in place. If you use less gas or electric than expected you build up credit, which could be used to cover future bills, particularly if energy prices rise.
Main issues:
It's up to you to ensure you've enough funds available to make payments.
You may underpay each month, meaning you end up owing more that you expected or have budgeted for.
You may overpay, meaning more cash than necessary is in the hands of your energy company. This could be cash you'd need to cover other outgoings.
Prepayment meter
If you have a prepayment meter installed you pay up-front for gas and electric by via a top-up card, fob or online. Physical payments can be made at news agents, mini-markets and the Post Office.
Main benefits:
You can control exactly what you spend on energy
Plenty of shops offer top-up facilities
Main issues:
Unless you top-up online, visiting a shop to top up can be inconvenient if you have mobility issues, or you're unwell
You run the risk of running out of gas or electricity at inconvenient times
Paying upon receipt
The old-fashioned option for those of us who like surprises. You get a bill at the end of each quarter with this option. The bill is based on your actual usage, which itself is based on meter readings, your typical use, seasonal trends and energy prices.
Main benefits:
Convenience, as you can pay online, by post or in person at the Post Office
You may get a discount for speedy payments
Main issues:
Bills must be settled before the supplier's deadline or you could face a late payment charge
You need to ensure you've enough money to pay your bill when it's due, including a buffer just in case the total cost's greater than expected
Paying online or through an app
Increasingly, utility providers are offering apps so you can view your energy usage and keep abreast of your spending.
Main benefits:
You can monitor your energy consumption and costs in real time, making it easier to budget and top up when needed
It's secure and safe, plus the payment leaves your account immediately, helping you to keep on top of your finances
Main issues:
You're reliant on your app and internet connection running smoothly
You must take care not to misplace your phone or run out of battery at a critical time
Using a payment card
A gas or electricity payment card allows you to move some of your money into a pot that's only used to make energy payments. You can top up at shops with PayPoint or at the Post Office, and make payments toward your typically monthly or quarterly bill as you want.
Main benefits:
Offers a convenient way to put money aside and make payments toward expected quarterly bills.
You can top up your card at numerous high street retailers.
Main issues:
You must ensure all payments are made by each bill deadline to avoid penalties.
There's no online top-up or payment option.
Early payment in full isn't usually rewarded with a discount.
You need your fob, key or card. Lose it and you could be short of energy until you've managed to contact your supplier.
What if I've missed a payment on my gas or electricity bill?
One of the main reasons why there are so many payment options available is to ensure that you pay up on time. But, with gas and electricity prices rocketing, even the best laid plans can go awry. This risks leaving you short on what you owe your energy provider.
This is unsettling and stressful, but it's not the end of the world. Utility companies are just as aware of the strain on household finances the price hikes are putting on their customers. And they must offer you help to get back on track.
If you miss a payment, can't afford to cover it in full or are concerned about the way things are going, speak to your energy supplier.
What happens If I don't pay my utility bills?
Your gas or electricity company must give you a chance to clear your debt to them if you don't pay your bills on time.
Things can unravel pretty quickly if you don't work with your gas or electricity provider. After a month or so of no cooperation or good will on your part you're likely to face additional charges for late payments. You also risk your supply being disconnected.
If you still owe money, your utility company might instruct a debt collection agency to recover what's owed to them, plus expenses. This is a last resort and one to avoid, not least because it could damage your credit score. Court orders may follow, which only heap on the stress and add to your debt.
Can energy companies cut the gas or electricity supply?
Should you fail to pay your gas or electricity bills your supplier can disconnect your supply in most cases. But there are some exceptions. Your supplier must keep you connected between 1 October and 31 March in the following circumstances:
You're of State Pension age and live alone
You and the person you live both receive a State Pension
You get a State Pension and live with someone under 18 years old.
What should I do If I can't afford to pay my energy bills?
Contact your supplier if you're concerned about your energy bill. It could be that your bill doesn't tally with your meter reading, so have an up-to-date reading ready. If the bill's accurate, but you just can't afford the payment, your provider must offer to help you find a way to make repayments.
It's essential to keep a line of communication open with your supplier. Remember, your company should be used to customers contacting them with payment concerns.
What help can my supplier give me to keep up with gas and electric payments?
Given it's in everyone's interests to keep making payments, energy suppliers usually offer you a payment plan. This might see your payment deadlines extended, payment holidays authorised, or temporary credit issued if you have a prepayment meter.
If your payment hiccup isn't a one-off, your energy company may switch you to a pre-payment meter to avoid future problems. This shouldn't be seen as a punishment. Instead, it's a reasonable way to help you budget and pay for the energy you use.
What if my energy bills remain too high?
If you're habitually struggling to pay your gas and electricity bills, it could be worth shopping around to see if you can find a cheaper energy provider or tariff elsewhere. Energy companies are obliged to make the switching process easy, so there's nothing to stop you from looking for a better deal.
Am I entitled to extra government help to pay my gas and electric bill?
Yes. First, there's the Energy Price Guarantee, which puts a cap on what utility companies can charge per unit of gas or electricity. There are also several government schemes available to households. These are:
Winter Fuel Payment: If you're of State Pension age you get an annual tax-free payment of between £100 and £300 to put towards your energy bills. This winter recipients also get a one-off £300 Pensioner Cost of Living Payment.
Cold weather payments: You could be entitled to a Cold weather payment of £25 a week if temperatures are considerably low between 1 November and 31 March. Payments are made to people who get certain benefits, including Universal Credit and Income Support.
Warm Home Discount: You could be eligible for a £150 rebate on your winter electricity bills if you meet certain criteria, based on your household income.
Fuel Direct: This scheme sees some of your bills, including energy, water and rent, paid out of your benefits. It's also called 'third-party deductions'.