Why use Confused.com to compare garages
Well, we have access to over 8,000 garages across the UK, covering everything from mobile mechanics to main dealers.
All you need to do is tell us what work you need to have done, and where you live. Then, working in partnership with whocanfixmycar.com, we'll send quotes from local specialists straight to your inbox. You can compare prices, reviews and location, and even book online.
We only invite relevant garages near you to quote. For example, if you have an electrical fault, we'd only give you quotes from garages which have classified themselves as auto electrical specialists.
How does it work?
To get quotes from specialist garages simply follow these steps:
Enter your details – Tell us what you're looking for or what needs fixing. We'll then find the best garages nearby, and give you the best price for the job.
Get your quotes – We'll notify the garages in the area that your job is available. Then just sit back and watch the quotes start rolling in.
Choose your garage – Once you've received your quotes from our specialist garages, just choose the quote that's right for you.
Book your appointment – You can book your appointment online or over the phone.
Leave a review – We only want the best for you and your vehicle. After the work has been carried out, why not leave a review of the garage. That way, other customers can make an informed decision based on your experience.
Picking the right garage for you
There are a number of factors to consider when picking the right garage. Price will usually be the main factor. But also consider customer reviews, distance from your home or place of work, and the services the garages offer.
After you've requested a quote, we'll show all the information you need to make the right decision.
So why not compare garages today?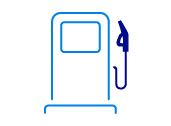 Fuel calculator
How much do you spend on petrol or diesel? Work out the fuel costs for any make of car.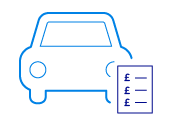 Car valuation
Buying or selling a used car? Or just curious? Find out its value for free
You might also be interested in
Confused MOT, repair and servicing is provided by Whocanfixmycar.com, registered company in England and Wales (company number 03857130). Registered Address: 5 Fitzhardinge Street, London, W1H 6ED