Car hire excess insurance
Protect yourself from unexpected costs with car excess insurance
Get a quote
When collecting your hire car, you'll usually be offered different types of products which all come at an extra cost on top of the price of the actual car hire (like breakdown cover, personal injury cover etc).

It can all be a bit confusing and costly, and what a lot of people don't realise, is that often if the hire car is damaged in any way, you are typically liable to pay the excess, which is often between £500 and £2000, depending on who you're hiring the car from.

Car hire excess cover is a policy which shares similarities with travel insurance, in that you either buy it as a single or annual policy (you may wish to consider an annual policy if you hire cars regularly).
The policy is designed to cover excesses of up to £6,000*.
While car hire agreements typically offer some level of insurance for your rental, excess cover could give you better peace of mind.
We can help you find a great price on car hire excess insurance so you know you're covered should the unthinkable happen.
When hiring a car, something called CDW or Collision Damage Waiver (this could also be called LDW or Loss Damage Waiver or third party liability) might be included in your rental agreement. It's worth double-checking what this policy actually covers as it may not provide the level of protection you initially thought.
If you're unfortunate enough to be involved in an accident and damage the car or if the car is stolen, the person who rented the car is liable for the excess. To avoid forking out a costly excess or being pressured into purchasing an excess waiver from the rental company, compare car hire insurance for a cheap deal with Confused.com.
Stay protected by making sure you always have the car hire excess cover you need, whenever you're on the road. With this kind of cover you can make sure a small amount of money upfront covers you in the case of damage to your hired car which could be considerably more.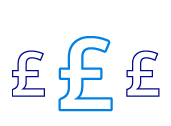 Useful information
Read more topics related to excess insurance and travelling abroad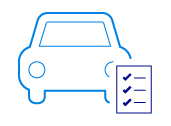 Vehicle history check
Enter your reg details to find out about your vehicle's hidden past.
Confused.com's car hire excess insurance solution is provided by Questor Insurance Services Limited who are authorised and regulated by the Financial Conduct Authority. Registered office; Third Floor Riverside House, 40-46 High Street, Maidstone, Kent, ME14 1JH. Registered in England no: 466942. Our service is provided by Questor Insurance Services Limited. We are an intermediary and receive commission from Questor Insurance, which is a percentage of the premium if you decide to buy through our website.