The concept behind life insurance is pretty simple. You buy a policy that pays out a sum of money when you die.
However, the reality can be a bit more complicated.
Here's our guide to the key factors you need to consider and some of the most common life insurance exclusions you may encounter.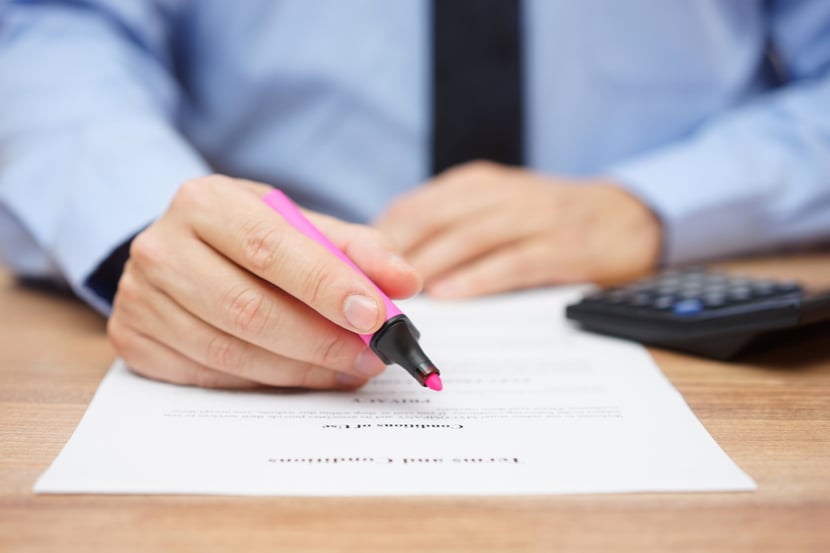 There are different types of cover available and a number of exclusions may apply.
The costs involved also depend on your personal circumstances and how much of a risk you're seen as in the eyes of insurance providers.
That's why it's so important to do your research. Choosing the wrong policy – or misunderstanding the small print – could leave your loved ones out of pocket.
Policy differences
The first step is to understand exactly what you're buying. There are two distinct types of life cover: term life insurance and whole of life. While broadly similar, there are some important distinctions.
The first is known as level term life insurance. These products agree to pay out a sum of money should you die in a set time period. This is usually around 25-30 years.
If you live past this agreed date then you aren't likely to be protected. The main idea is to cover outstanding mortgage payments should you die prematurely.
Whole of life insurance policies, meanwhile, pay out whenever you die. As this has no cut-off point, the premiums paid for this level of cover are generally higher than with term cover.
There's also mortgage life insurance. It's similar to standard life cover but the payout decreases in line with your mortgage. The payout, therefore, tends to be larger at the beginning of the policy.
You might also want to consider critical illness cover. This insurance pays out when you're diagnosed with a critical condition or illness.
It's important to know which specific type of life insurance policy you're buying into to ensure your family's needs are being met.
Amount of cover
Life insurance is there to ensure the main breadwinner's dependents are looked after once they're gone. For example, the settlement could be used to clear the mortgage.
Generally, the minimum level of cover required should be enough to pay off outstanding debts, as well as providing a lump sum for each of the dependents.
As a rough estimate, calculate how much you need to sustain your standard of living over an average 12 month period and then multiply this by 25 years.
Broadly speaking, the younger you are when taking out the policy, the cheaper the premium should be. If you take it out later in life then expect higher monthly payments.
Life insurance payouts
The average payout on term life insurance policies (individual and group) was £79,304 in 2020, according to the Association of British Insurers.
The ABI's data also showed that a total of £3.4bn was paid in life insurance claims, up by £349m year-on-year.
Overall, insurance providers paid out £6.2bn on life insurance, income protection, and critical illness claims in 2020. This is the equivalent of £17m-a-day. This is the highest combined figure on record.
When life insurance goes wrong
So, how confident can you be that insurance companies will pay out?
The good news is that in the vast majority of cases, payouts are made as agreed.
In fact, the Association of British Insurers revealed that 98% of claims were paid during 2020. This figure is virtually unchanged from the previous year.
Of course, some claims are likely to be rejected. According to Charlie Campbell, the ABI's manager of health and protection, non-disclosure of relevant medical information is a key reason for claims being declined.
"This emphasises the need for customers and advisers to disclose all relevant health information when applying for cover, and for insurers to continue to improve the clarity and understanding of what is and what is not covered," he said.
Standard exclusions in life insurance policies
The first point to note is that your request for life cover could be turned down by the insurance company after they've reviewed your circumstances.
Insurance providers aren't legally obliged to accept your application. They could decide that the risks they're being asked to cover aren't financially worthwhile.
The second point covers the standard exclusions that may be seen in life insurance policies.
Insurance companies might decide to accept your situation in exchange for a higher premium. It all depends on the individual company and how they operate. Some, for example, specialise in offering protection to people who've struggled to find such cover elsewhere.
Health causes
Insurance providers may steer clear of some genetic illnesses or conditions.
For example, these might include:
Cancer-related issues
Heart problems
Mental health conditions
At the very least they need to be told about such issues – even if the symptoms were in the past – in order to make an accurate judgement of their importance.
Providers also want to know if you smoke as conditions caused by this habit can affect your life expectancy.
Working life
If you're in a dangerous occupation there's a strong likelihood that you might have to pay a higher premium. You might even find insurance firms are reluctant to provide cover.
This isn't unreasonable. Working on an oil rig or running security teams on foreign soil is probably going to be a lot riskier than sitting in a call centre for 10 hours a day.
Similarly, a bomb disposal expert's daily life is likely to be judged as being more dangerous than a schoolteacher.
Extreme hobbies
If your passion is stamp collecting or amateur dramatics then you can probably rest easy. Your premium is unlikely to rise much on that basis.
However, if you're into full contact combat sports or an adrenaline junkie that spends every weekend leaping out of planes this may raise some red flags.
Other life insurance exclusions
The second category comes into play when insurance companies don't pay out – and there are likely to be some standard exclusions that apply.
So, what types of death are not covered by life insurance?
One of the most common relates to suicide. While many companies don't pay out where death occurs from suicide, some companies could cover this cause of death. But even then, there are often conditions.
For example, insurance providers won't generally pay if the person has taken their own life – or suffered an intentional, self-inflicted injury – within 12 months of the policy starting.
Also, if this happens shortly after the first year, it may trigger an investigation to see if the policyholder had been entirely truthful on their application.
Similarly, insurance providers are unlikely to pay out if the death was caused by misuse of drugs or alcohol.
Involvement in terrorist activity or war might also cause the claim to be denied, as well as any death caused by either gross negligence or reckless activity.
Many of these possible exclusions are open to argument, which is why a number of declined cases are scrutinised each year by the Financial Ombudsman Service.
Remember, the exclusions relating to a life insurance policy should be outlined in the small print. You should be able to read this before agreeing to take out the cover.
These documents also outline how you can change your life insurance policy. This could be either the level or terms and conditions of your cover.
Full disclosure to your insurance provider
You need to be 100% honest with your insurance provider.
This may sound obvious but it can be tempting to overlook – intentionally or otherwise – certain factors.
This is particularly the case when it's likely to increase the premium you pay. A prime example is not putting down all your current and past medical conditions.
It's a decision that may come back to bite you should you die and the insurance company finds out you were less than truthful on the application.
This could leave your loved ones facing a mountain of debt that the policy was due to clear. Don't take the chance. It's never worth lying in order to shave a few pounds off your premium.
What should you tell your insurance provider?
You should tell them everything they ask for that's relevant to your policy.
You must answer all their questions truthfully when you're applying and tell them anything you feel may be relevant.
For example, this could include:
Genetic or pre-existing conditions
The nature of both your work
The hobbies that you enjoy
How much exercise you do
Your alcohol and nicotine consumption
You just want to avoid any nasty surprises in the future.
Also, if you don't know the answer to a question then tell them as much. Don't be tempted to guess the answer. You could be wrong and it ends up looking like you've lied.
It's much better to put the ball back in the insurer's court. If it's an important point then they should seek further clarification, maybe via your medical records.
Will I be excluded for not having a medical?
Most people who take out life insurance won't be required to undergo a medical. However, it may be requested if they're asking for a particularly large amount of cover.
Insurers could also request to get further information about a particular condition a person has listed on their application form.
The insurer usually requires access to your medical records. This requires your consent and is usually supplied by your GP.
If a subsequent medical is needed then this should be organised with a nurse or a doctor. The purpose will be to learn more about your circumstances in order to reach an accurate conclusion.
Being asked to have a medical doesn't mean you're about to be rejected. All applications are looked at individually and an assessment made.
However, if you refuse to have a medical this could be seen by the insurer as you trying to hide something. In those cases, you might find your application is turned down.
Over 50s life insurance that doesn't require a medical
Some insurance providers offer products that are simpler over a certain age. For example, there are whole of life insurance policies for over 50s that don't require medicals.
These policies are generally offered to those aged between 50 and 80-years-old.
You decide on a monthly premium and the insurer tells you what payout this would provide.
Always read the life insurance small print
The small print on insurance policies often varies so don't make the mistake of presuming they're standard and ignoring them.
Go through the policy document carefully. If there's anything you don't understand then seek clarification immediately.
For example, the terms and conditions may warn that the policy could be cancelled if premiums aren't paid within 30 days of their due date – and no refunds given for payments that have been made.