In 2022, the FCA Consumer Duty final rules were published and the deadline for implementation was set to July 2023. Businesses suddenly found themselves having to set up processes to provide evidence that "their products deliver good outcomes for consumers".
But at Confused.com, we weren't panicked. The reason? We've had processes in place since we first launched 21 years ago that have allowed us to prove our commitment to customer centricity with ease.
One of those processes is our product steering committee – a cross-department group that meets regularly to discuss changes to our product lines. Product steering committees aren't unique to Confused.com, but at other companies they often serve as 'filler' meetings. They're often only put together to demonstrate that they've 'considered the consumer' as a tick-box.
At Confused.com, our product steering committee is an integral part of how we operate. It's one of the key ways we innovate and improve, while keeping the customer top of mind.
But as we'll see in this article, the key to doing customer-centricity right is in the execution. In this article, I'll be walking you through what our product steering committee does and how it allows us to remain customer centric.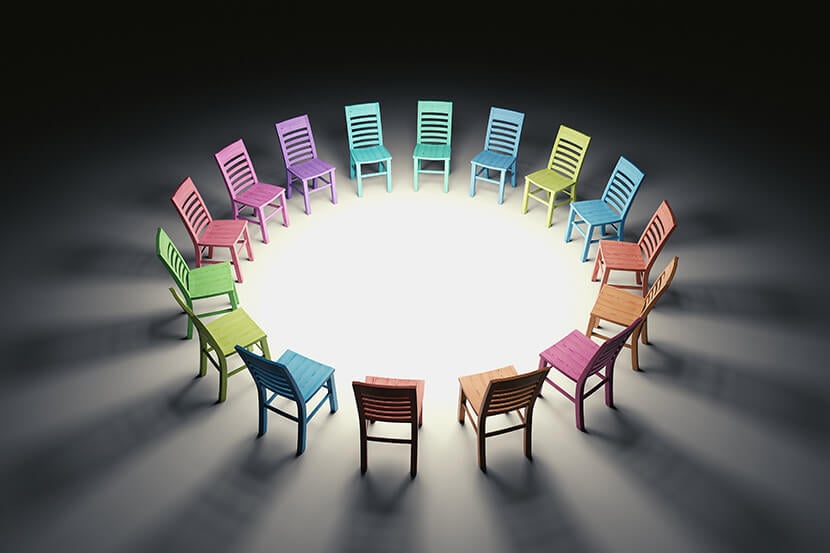 What is the product steering committee at Confused.com?
Our product steering committee is a group that reviews and approves every single product change, launch and update. It's part of our wider product oversight and governance at the company.
The group meets formally every 6 - 8 weeks and usually includes:
A product owner
Our Director of Product (me)
Multiple directors of Engineering
Our Head of Commercial
Our Head of InfoSec
Compliance, Legal and Risk champions
Our Head of Design
Our Head of Customer
The purpose of this meeting is to discuss a proposed product change, allow anyone to challenge it and ensure everyone is aligned. Whenever any change is made to the product that might affect the customer, it's discussed in this meeting.
But most of the hard work is done well before the meeting. Before the session, the product owner has to conduct competitor research, user research and review the risk framework. They're also required to think about what happens to the customer in 12 months. They then need to fill out a document about the product change and give it to the group as a pre-read.
During the meeting, the product owner will do a short presentation addressing the main headlines of the product. Then, the meeting is open to questions and others can make challenges. For example, these may be questions from the InfoSec team, or clarification from the compliance team.
If there are questions that may take longer to get answered, then the right person will go away and address them. If necessary, we'll have multiple meetings in a week to ensure all questions and challenges are answered. This allows us to stress test an idea and double-check that everyone is on board before starting the launch.
There are 2 main ways that Confused.com stands out with our use of a product steering committee:
A lot of the research and planning is done upfront. This means that ideas given the go-ahead can be progressed much faster without stringing out the process.
We include multiple different teams in our meetings to ensure people across multiple departments are on board with the change.
This kind of collaboration across the organisation makes it much easier to cultivate customer-centricity across teams while also valuing each member's insights.
The meeting is minuted and recorded, allowing us to use it as evidence of ensuring good outcomes for consumers for the new Consumer Duty regulations.
Key questions we ask in the product steering committee
Let's say someone is proposing to add a new feature to our site. Our product steering committee members might ask key questions, such as:
How will we explain this to the customer?
Does this help or hinder the customer?
Are there any risks we need to address?
Does this suit all of our consumers or only a select group?
How will we measure success or failure of this change?
We did this recently with our rewards program. Rewards are a significant part of our product line, so every change goes through the committee.
Most insurance reward programs are usually linked to the insurance policy. For example, the reward may be a discount off the customer's excess. But since few customers actually claim and the reward usually isn't that big, we don't believe this actually benefits the customer.
We took a different approach – provide customers with immediate rewards that are useful, offer choice rather than a 'one-size fits all' approach, and aren't tied to their insurance policy.
We combined our consumer and competitor research with our product steering committee and landed on a rewards program that is right for Confused.com consumers. Asking the questions above allowed us to end up with rewards all of our customers could use instead of only appealing to 1 or 2 demographics.
Our rewards now include:
2 X £10 fuel rewards.
£20 Halfords spend.
12 free car wash vouchers.
A free Hello Fresh recipe box.
With the help of our committee, we were able to put together rewards that were a lot more relevant to our customers. They're now one of the most popular Confused.com features with over 1.8 million claims made since we launched it.
How our product steering committee helps us remain customer-centric
It helps us adapt to new regulations
In the insurance sector we're constantly adapting to new regulations, including the recent ones like the FCA's Consumer Duty and GIPP. There'll always be a challenge in interpreting these regulations and aligning them with existing business operations.
However, having our formal committee and meetings has meant that adapting to the Consumer Duty's new requirements has been a lot easier. For example, with the new regulation, firms are required to fill in a framework to prove that their products and services are designed to meet the needs of consumers in their target market. Since we have the minutes and documents of all our previous meetings, it's a lot easier for us to fill in this framework.
This approach also means we're proactively thinking of the customer when developing new products and services. We do this because it's the right thing to do - and it's very satisfying to already be doing what regulators then ask everyone in the industry to do!
It helps us align our entire organisation
By including representatives from across Confused.com in our steering groups, we allow everyone in the company to have a say on the change. This allows everything to be aired in the open before launch.
Getting the views of multiple teams means we can co-create solutions rather than just imposing them from one direction. This helps break down silos within the company and encourages sharing ideas and innovations that can improve customer experience.
They ensure we keep pace with market dynamics
Changes can happen during product development. Regular discussions and reviews allow us to:
React quickly to new trends and opportunities
Identify new risks or challenges
Keep our finger on the pulse of what our consumers want
The launch of our Confused.com app below is a great example of this.
They hold us accountable to our values
By putting everything through the lens of the committee, we reaffirm our commitment to the values that define us. This is about more than just satisfying regulatory requirements but about delivering on our promise of customer-centricity. The steering committee acts as a powerful 'values check' across the company, ensuring that every decision we make aligns with our promise to put the customer first.
How the steering group helped us refine our customer-centric app
In 2019 we launched the Confused.com app. We were aware that many customers (particularly our younger audience) might prefer using an app to manage their insurance policies. So we knew we had to set this up if we wanted to improve customer engagement.
This was no simple task. An app requires a lot of work, including a new tech stack, a new type of delivery, and a different production cycle. Ultimately, the app was not a profit-led decision. In fact, we've turned down many products that are profitable because they don't positively impact our consumers.
To track success, we focused on metrics that prove engagement:
Number of active users (as opposed to downloads)
App store reviews for qualitative feedback
Our goal is for the Confused.com app to be a tool that's actually useful for the consumer. However, there was a challenge raised in our committees. If we followed the path of some competitors and made the app a tool only to review quotes, how often would our customers use the app throughout the year? Once? Twice?
From the challenge raised in our committee, we were able to develop new uses for the app to bring value to Confused.com customers. Now, as well as keeping track of your policies, with the app you can:
Let us know your car registration, and we'll email you when your MOT and service is due
Get information on your car's estimated running costs.
See the latest petrol prices at a glance
Use your rewards on the app
If we hadn't taken the app through our product steering committee, we might never have addressed these challenges. The result would have been an app that's just a copy of our website.
But thanks to how we operate our group, our app is a great example of real customer-centricity. Our 4.8/5 score (with 8,500+ ratings) on the app store demonstrates this.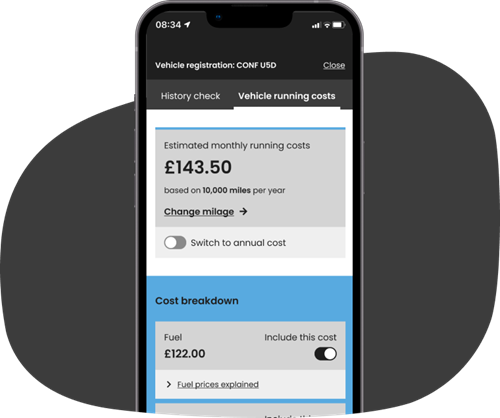 Customer-centricity is about execution
Our product steering committee is integral to who we are and how we operate at Confused.com. It allows us to not just talk, but execute on customer centricity. Most importantly, it allows us to provide a space for people to discuss, challenge and come up with new ideas. Without that, the committee ends up being a box-checking exercise.
Our committee has been crucial in launching a successful rewards program and an engaging Confused.com app. And I'm positive it'll help us develop countless more ways to engage our customers in the future.
To learn more about our ethos on customer-centricity, find out about our story.