Whether you're buying or selling a car, you'll want to find out its real value.
Our free valuation tool gives you an up-to-date price based on the car and its mileage.
Find out a car's value, whether it's being sold on the forecourt, as a private sale, or if it's being traded in.
Our free valuation tool gives a car's price instantly.
All you need to know is the car's number plate and mileage.
The valuation report will tell you:
Details of the car - its registration date and MOT history
Price for selling privately - in very good to excellent condition
Trade-in price - how much you'd be offered for it as a part-exchange
Forecourt price - how much you could expect to pay for it if buying from a dealer
Quicksale price - the price you might expect to be offered if you need a quick sale
Here's an example of what a valuation report looks like: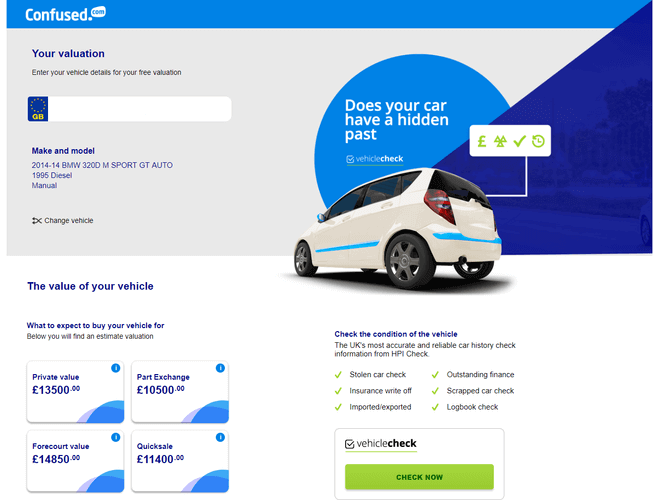 Discover a car's value* in seconds. Our free car valuation report gives you an idea of the market value of your car. Whether you're buying, selling or part-exchanging, it pays to do your research so you don't get stung financially:
When buying a car, you want to make sure you're not paying over the odds and getting a good deal for your money.
If you're selling a car, knowing how much to ask for it isn't always straightforward. Undervaluing a car could mean you losing out some of the cash value while overvaluing could make it a hard sell.
If you're thinking of part-exchanging, you don't want to feel pressured into accepting an offer without knowing if it's a good price or not.
Stay in the know
Take a look at our guides if you'd like more information on car valuation, buying a car or selling a car.
That's not all though. Our whole buying and selling section has lots of useful tips and advice to help you.
*A vehicle's true value could be affected by other factors, such as its condition.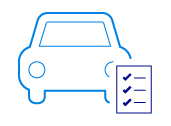 Vehicle history check
Enter your reg details to find out about your vehicle's hidden past.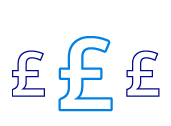 Save even more
Some of the other ways we can help you save:


Confused.com Car Valuation Check data is provided by UK Vehicle Data Ltd (Company Number 09756191) registered address; Princess House, Princess Way, Swansea, SA1 3LW.