Taking a case to court can be expensive. Legal expenses insurance – also known as family legal protection – helps cover the costs of your legal fees.
This is an add-on to your home insurance policy and usually covers:
Personal injury claims
Employment disputes
Disagreements about property
Problems with the provision of goods and services
Here's what you need to know.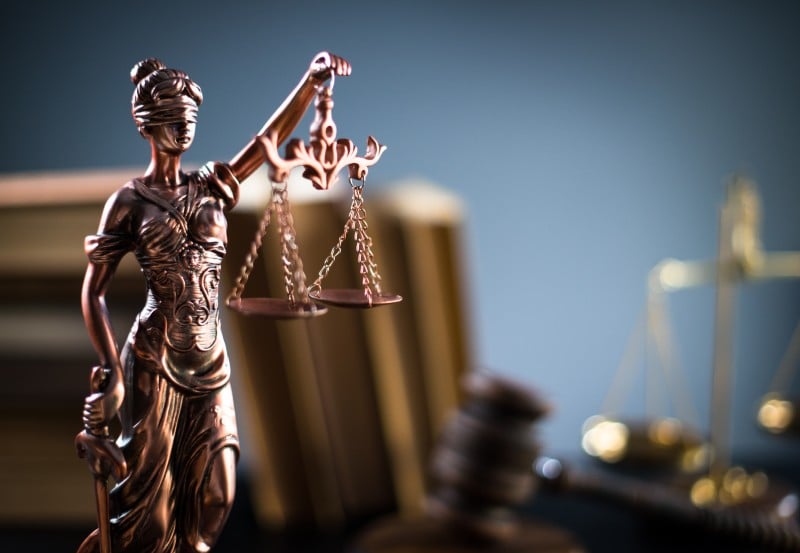 What does family legal protection cover?
What's covered depends on the insurer, but you tend to see the same core areas covered in most policies.
Common events that most policies include:
Property and neighbour disputes like disagreements about shared driveways
Personal injury claims such as a fall on a slippery floor
Consumer disputes including shoddy work
Some legal expenses polices might also include:
Identity theft cover for when someone opens accounts or buys products using your details
Jury service cover for lost earnings while you're serving on a jury
Inheritance disputes about something left to you in a will
Appeals against non-admission to a school
Expenses related to an HMRC inquiry into your tax return
You're typically covered for up to £100,000 in legal costs. But some home insurance legal cover only funds up to £25,000 of legal costs.
As always, check the terms of the policy to make sure you're happy with what you're paying for.
What is excluded?
Generally speaking, you can expect exclusions on:
Family matters such as divorce and child custody cases
Issues relating to planning law such as party wall disputes
Disputes about small amounts of money, for example anything valued under £250
Events that happened before you bought the policy
Instances where there's a low chance of you winning the case
And for any disputes that are vehicle related you're generally expected to rely on your motor legal protection policy.
What is 'after the event' and 'before the event' insurance?
After the event insurance is a policy you buy after something has happened. After the event insurance is usually tied in with no-win, no-fee cases to help with costs.
Legal expenses insurance, like insurance generally, is known as 'before the event' insurance. This is because you get it in case something happens, not because it already has.
How much does legal cover on home insurance cost?
You can usually buy legal cover as an add-on to your home insurance. Costs may vary, but expect to pay up to £30 for an annual policy.
Some home insurance policies may include this add-on as standard. So when you're comparing home insurance policies, it's worth checking to see what's included.
When you compare home insurance policies with us you have the option of adding legal cover to your quote. You'll see this option when you view your prices, and you can see how much the add-on costs for each policy.
Is home insurance legal cover the same as liability cover?
No, liability cover and home insurance legal cover are different policies.
Legal cover with your home insurance helps you take legal action in cases concerning:
Personal injury
Contracts for goods and services
Property
Employment
Liability cover is there to help you if you're held responsible for something that happened at your house.
Liability insurance covers things that happen to other people or their property like:
Accidental injury or illness
Accidental loss of or damage to property
Liability cover should come with your home insurance policy as standard.
Do I need legal cover on home insurance?
We can't tell you whether home insurance legal cover is right for you. Legal cover doesn't add that much to the overall cost of home insurance and could provide up to £100,000 in legal costs.
Balance up the benefits with the added cost. If you needed to take legal action against someone, would you be comfortable paying the legal fees?
According to Unbiased, solicitors can charge up to £300 an hour for legal services. So a lengthy court battle could cost thousands of pounds.
One of the drawbacks of home insurance legal cover to consider is that your case is usually only taken on if there's a reasonable chance you'll win.
The Financial Ombudsman defines this as meaning that your chance of victory is 51% or higher.
Compare home insurance quotes