If you're thinking of selling your home, the best and most accurate way to find out your home's value is to ask an estate agent or surveyor.
But if you need to know how much your house is worth to get a home insurance quote, there are other things you can do to get a faster valuation.
Here's what you need to know about valuing your home.
What factors influence my home's market value?
The market value of your home depends on several factors including:
What's the difference between market value and rebuild cost?
Your home's rebuild cost is the amount of money it would take to completely rebuild your home after a disaster like a fire or a flood. This is the cost to cover materials and labour costs only. When you get a home insurance quote, we'll estimate this for you.
Your home's market value also considers wider factors like desirability, local amenities and crime rates. If you've just bought your house, its value is what you paid for it.
When you get a home insurance quote, you should expect your home's value to be more than its rebuild cost. For example, the average rebuild cost of a house is £305,000, whereas the average house value is £325,000*.
How do I find out the value of my house?
1. Find houses that are sold near you
Look online at how much other houses in your area have sold for. Services like Zoopla can give you an approximate figure for the value of your home.
Enter your postcode and select 'search'. You should then see homes in your area along with:
When they were last sold
How much they sold for
The current estimated value
This gives you a rough idea of your home's value. Unless the houses nearby have sold recently, you can't get a completely accurate value.
2. Look at price trends by your area and nationally
It's also worth looking at how the housing market is doing across the country.
The Land Registry's report is probably the most reliable house price index as it's based on actual sales. You can filter by:
Property type - Detached, semi-detached, terraced houses, flats and maisonettes
Area - By country, region, county and local authority
Date - You can go as far back as January 1995
You should be able to see average national house prices as well as the:
Annual percentage change in house price
Monthly percentage in house price
Number of properties being sold - both new builds and existing properties
3. Use a house value calculator
If you're looking for a rough estimate of your home value, you can access a free house price calculator online such as:
Most of these services require you to register before you can see your property's value.
4. Look at local asking prices
Local asking prices can indicate how much you could get for your house if you sold it today, and also how many properties are sold on a regular basis.
Remember to use a few different sources to get the best idea of the local housing market.
5 . Get an estate agent or surveyor to value your house
You're going to get the most accurate valuation from an estate agent. Try and get a few of these to get a good idea of the value.
Estate agents should provide you with the valuation for free, provided you're thinking of selling your property. If you decide to hire a surveyor, they're likely to charge you to do an accurate valuation of your home.
How does my home's value affect my home insurance costs?
The value of your home is just one of several factors that impact your home insurance costs. And many of the factors that influence your home's market value also impact your home insurance costs, including:
Rebuild costs
Risk of burglary
Risk of flooding
History of subsidence
Number of bedrooms
Age
What our home & lifestyle insurance expert says
"A house with a high value could mean that it's a larger home, potentially a listed building in an wealthy area. These factors contribute to its value, but they're also risk factors that increase the cost of a potential claim, or the risk of burglary. It's the combination of these factors that impact how much you pay for your home insurance

Being as accurate as possible with both your home's market value and its rebuild cost is important to ensure you have the right amount of cover."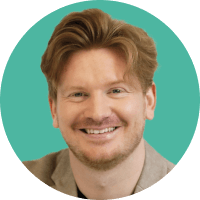 Matthew Harwood

Home & Lifestyle insurance expert
Compare home insurance quotes
*Confused.com data. October 2022 - September 2023.