If you're thinking of selling your house, the first thing to do is work out how much it might go for. There are lots of tools and tricks to calculate house value to give you an approximate figure.
By knowing what affects a property's value you can also make your home more appealing and increase its price before you sell it.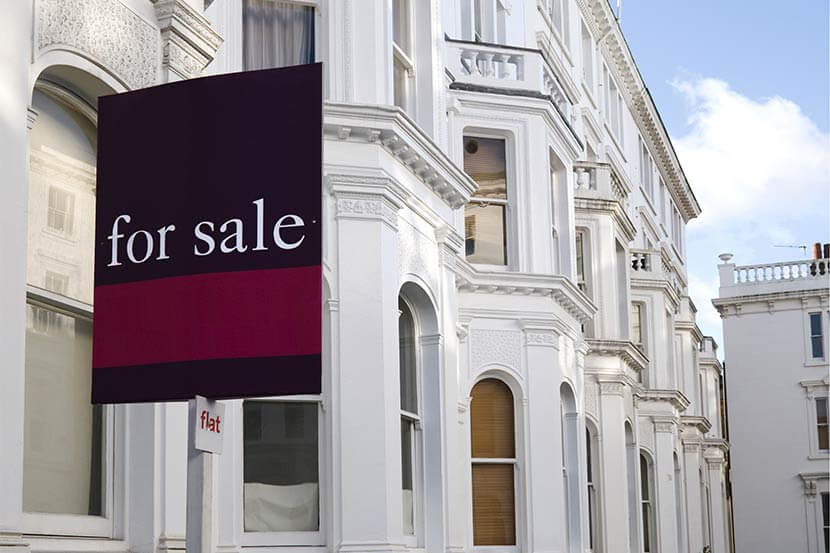 House prices have risen significantly in the past year, and in March 2022, they were up 9.8% annually on average, according to the Land Registry.
So there's a good chance if you've not had your house valued in a while that the price may have increased.
Here we look at how to value a house, how to find out how much your house is worth and straightforward ways to make your home more appealing to buyers.
Find houses that sold near you
One of the best ways to calculate house value is to look online at how much other houses in your area have sold for.
There are several different websites offering this information for free, including Zoopla and Rightmove. They can give you an approximate figure for the value of your home.
The information is taken from the Land Registry and the Registers of Scotland. It usually takes around 3 months for a house that's been sold to appear on these lists.
Look at price trends by your area and nationally
When you've looked up how much local houses are selling for, it's also worth looking at what the housing market is doing across the country.
You should be able to see average national house prices as well as the number of properties being sold. This information can help you calculate house value so you have a rough idea how much your property might sell for.
There are lots house price indexes that are released on a monthly basis. They all use different data sets so it's worth checking out a few different indices to get a full picture of the housing market.
Halifax and Nationwide, for example, release a monthly price index based on mortgage data. There's also the Land Registry's report, which is arguably the most reliable as it's based on actual sales.
Use a house value calculator
If you're looking for a rough estimate of your home value, there are a couple of places you can get this online, with a free house price index calculator.
Zoopla and Rightmove have tools that can provide rough estimates
The Land Registry's calculator can also give you an estimate
You could also look at the value of the other homes in the area
By far the most accurate valuations are from an estate agent. Try and get several of these to get a good idea of the value.
You can also get a free valuation from:
Get an estate agent to value your house
You could also ask an estate agency to calculate your house value. It's worth doing this as these valuations can be more accurate. It's also handy to be friends with a local estate agent as they can let you know as soon as properties come onto the market.
Look at local asking prices
Local asking prices are key when calculating your house value. They can indicate how much you could get for your house, and also how many properties are changing hands on a regular basis. Remember to use a few different sources to get the best picture possible of the local housing market.
Consider what influences your house value
A few things affect the home's value including the following:
Some of these you can't really do anything about, like the transport links. But generally, a home that's been well maintained fetches more than one that's been neglected. These elements also have an impact on your home insurance costs. They're likely to affect your level of risk and the likelihood of claiming on the policy.
Here are some things to watch out for:
Look out for any issues like damp or movement, and address these as soon as they arise
Get an electrician to check wiring is worthwhile too
Keep your boiler in good condition and make sure you regularly check for any leaks.
If you're in an area that has a high crime rate, consider installing some home security
Compare home insurance quotes
How to add value to your house
There are lots of ways to add value for your home, both in the short and long term.
Key points
Tidy up and clear clutter
Conduct regular maintenance
Redecorate in neutral colours
Deep clean your home
Spruce up the garden
Avoid any quick fixes
Consider an extension
Maintenance
General maintenance tasks like cleaning the exterior of the house and clearing the gutters can make a big difference.
It's good for your home insurance too, as insurers usually look favourably on a well-maintained house.
Having an electrical certificate can be helpful to buyers, but it's not mandatory. It provides them with reassurance that the electrics are working as they should be.
Above all else, avoid quick fixes. Surveyors and eagle-eyed buyers are able to see if any unsightly cracks have been covered over.
Redecorating
Redecorating can help. If you notice any wallpaper that's curling or chips in the paint it might be worth giving it all a freshen up.
If you're going the whole hog, try decorating with neutral colours. It makes it easier for potential buyers to picture what they'd do to the house if it was theirs.
Don't overlook your garden either. While it doesn't have to look like a Chelsea Flower Show entry, it's worth giving it a tidy. Remove any weeds, rubble or anything that could seem undesirable.
Cleaning
Tidy any clutter and deep clean the house. For example, shampoo the carpets and pressure wash your patio. Remove any mould or mildew from the bathroom too.
While you're there, remove bin bags on viewing days, or if the estate agent is taking photos.
Before you host a viewing, air out the house. A tidy, airy home is much more appealing to buyers. If you're moving, remember to read our moving house checklist for top tips.
Long-term ways to add value to your home
These require more money and, in some cases, planning permission. But the following home renovation ideas can be great for adding value:
A home extension
Loft conversions
A new kitchen or bathroom
Increasing energy efficiency can be a nice bonus for some buyers, for example solar panels.
Sometimes you can increase the property value simply by applying for planning permission. It lets buyers know there's potential to carry out work on the property.