Your home's rebuild cost is the amount of money you need to rebuild it if it was destroyed by fire or flood.
Your rebuild cost needs to consider the price of labour where you live, as well as the cost of materials and surveys.
Here's how you work out your home's rebuild cost.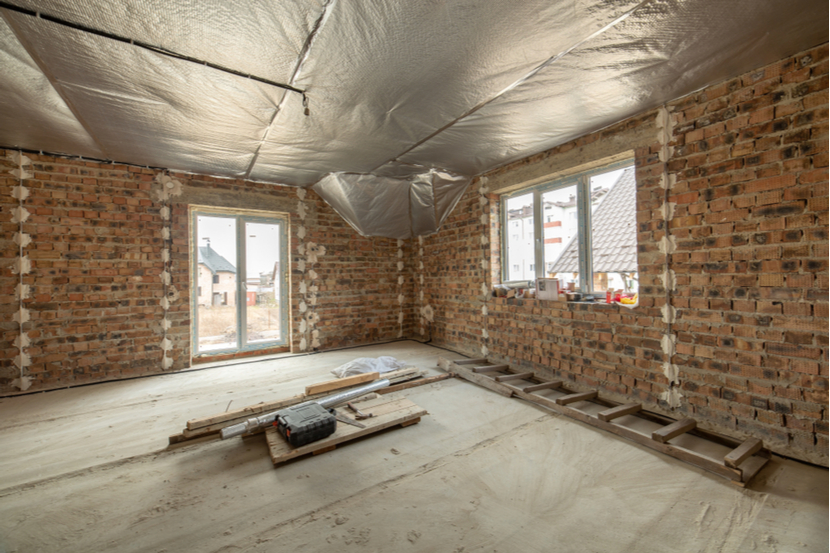 Where do I find out the rebuild cost of my property?
One of the easiest ways to get an idea of of your home's rebuild cost is to get a home insurance quote.
When you get a home insurance quote with us, we'll ask you "What's the rebuild cost of the property?"
With the help of the Royal Chartered Institute of Surveyors (RICS), we'll estimate this figure for you.
This estimate is based on:
Your property type
Your location
The year your home was built
The number of bedrooms and bathrooms
The materials of your walls and roof
We can also show you the rough rebuild costs of properties like yours in the same area.
You can change this figure if you have a more accurate rebuild cost.
You can also find your home's rebuild value on your:
Existing home insurance policy document
Mortgage valuation report
Is the rebuild cost different to the market value?
Yes - your home's rebuild cost and its market value are different. The market value of a home is influenced by more factors than just the cost to build the structure. These include:
Access to transport links
Access to amenities and hospitals
Local crime rate
School catchment area
General desirability
Your home's market value is likely to be higher than its rebuild cost.
Why do I need to know the rebuild cost of my house?
If your home was damaged beyond repair in a flood or fire, your home insurance should cover the cost of rebuilding your home.
It's important this figure is accurate to ensure there's enough cover for your home to be rebuilt.
According to our data, the average building insurance claim for fire damage is £153,000 and £47,000 for flood damage*.
With such high costs, it's important to know how much it would cost to fully repair your home.
What our home & lifestyle insurance expert says
"Your home's rebuild cost is one of the most important factors when insurance companies work out your home insurance costs. This figure becomes your policy's 'sum insured' - the maximum amount your insurer is willing to pay towards a future claim."

"That's why it's so important to be accurate with this - too low an amount means you don't have enough cover to rebuild your home after a disaster. Luckily we can estimate this for you when you get a quote."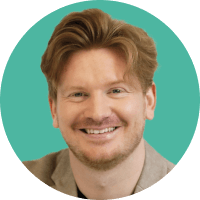 Matthew Harwood

Home & Lifestyle insurance expert
Is there a rebuild cost calculator?
Yes - you can use the RICS Building Cost Information Service (BCIS).
This provides a rough estimate of the rebuild costs based on information you type into the BCIS calculator.
You need to register to use the rebuild cost calculator, but it's free to use, and draws on years of expertise from RICS members.
The calculator asks you for details about your house such as:
Your property type
The approximate age of your home
The number of rooms
The type of roof and walls
The external floor area (you can put this in as square feet or square metres)
How to measure your house in square metres
If you use the rebuild cost calculator, you need to know the size of your house.
This is because it needs to work out how many materials would be needed to rebuild your home, including:
Bricks
Length of drainage
Pipe runs
If your home has recently been sold, you can look up its property listing on somewhere like Zoopla for the property's size.
To give yourself an idea of the floor area of your home, do the following:
Go outside and measure the length and width of each of the ground floor walls.
Multiply each of your measurements together for the required ground floor total.
If the upstairs is identical to the downstairs, just double the ground-floor area. If it isn't, look at any plans or deeds for the property. Or measure the external walls from inside the property, adding the thickness of the external wall and any partition walls.
Add your first-floor measurement to that for the ground floor to get the total.
Can I hire a surveyor to calculate the rebuild cost?
Yes, you can use a chartered surveyor who specialises in rebuild costs. This comes at a price, but the surveyor's assessment should be as accurate as you can get.
A surveyor is especially important if:
You live in a non-standard property, such as one with a thatched roof or timber frames
You live in a listed building
The RICS has a useful tool to find a surveyor near you.
What happens if I underestimate or overestimate the rebuild value of my home?
If you miscalculate and your rebuild value is lower than it should be you risk not having enough cover.
That means if your house ever does get completely destroyed, your insurer isn't able to cover the full costs of the rebuild. You might have to pay the rest of the bill yourself, which could end up being expensive.
Or, if you overestimate the rebuild value, you're paying too much for your cover needlessly.
This is why it's important to get an accurate figure so you can buy a policy that suits your needs and your budget.
Compare home insurance quotes
*Confused.com data. August 2022 - July 2023. Buildings insurance policies only.