Most home insurance policies should have some kind of alternative accommodation cover.
You may face a situation where your home has suffered damages from a storm - or has flooded - and becomes uninhabitable.

If it's unsafe to live in your home, you may need to find alternative accommodation until the damage is fixed.

Find out how alternative accommodation cover could help should you find yourself unable to use your home.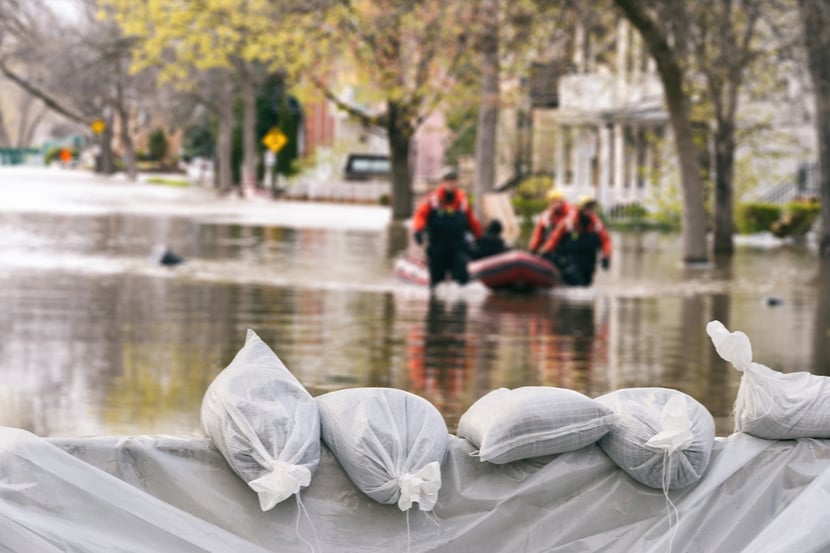 What does alternative accommodation insurance cover?
Alternative accommodation covers you if your property becomes uninhabitable as a result of:
Flooding
Fire
Water damage from burst pipes
Having this feature means your home insurance provider should help find you and your family find a temporary place to stay while your home is being repaired.
Most home insurance policies should have something like this in place, usually covering up to £25-50,000 for alternative accommodation.
If the costs of living there are more expensive than your normal living costs, you should be reimbursed the difference.
What are defined as uninhabitable conditions?
Uninhabitable conditions usually means that the home is either structurally damaged or it's lacking the essentials needed for daily living, such as:
Running water
Heating (especially in the winter)
Electricity
Sanitary facilities, such as toilets, showers or baths.
If you're unsure of exactly how your insurer defines uninhabitable conditions check the terms and conditions of your policy.
What's an example of alternative accommodation?
Where possible, your home insurance company should find temporary accommodation that allows you reasonably live your life as normal.
Your insurance policy should enable you to get on with your daily life and minimise the effects of any disruption.
For families, this includes being able to:
Continue to get children to school
Continue commuting to work
Carry on being involved in any other regular activities you do
Depending on the emergency you face, you might have to be a little more flexible.
For example, if your entire neighbourhood is flooded, you might find yourself given alternative accommodation a little further away than you'd normally choose.
But any extra commuting and transport costs should be covered under your policy.
When can I claim for alternative accommodation?
If your house has been damaged structurally by a storm, fire or flood, you make a claim on your home insurance. Here's what might happen if you decide to make a claim:
Your insurance company sends a loss adjuster might be sent to your home to look at the damage and the effect it's had on your living conditions
They'll have a thorough look at the property and report back their findings to your insurer
If they decide your house is uninhabitable and you need to move out, they should process your claim.
If your home still has all the essentials in place, the adjuster might suggest it's fine for you to continue living there.
Repairs can be upsetting and disruptive to your routine. But it might be less upheaval for you and your family to stay in the property if the repairs aren't going to take too long.
What else should I consider about alternative home accommodation cover?
Storing any undamaged possessions could be expensive. So, make sure you know what your policy will cover if you have to store your belongings while any damage is being put right.
If you're a tenant and the home you rent becomes uninhabitable, you shouldn't have to pay rent. But don't assume your private landlord will have to put you up somewhere else in the meantime.
So, check your rental agreement and make sure you know where the responsibility lies. If you're a council tenant, you should be provided with somewhere else to stay by your local authority.
If you have pets, your policy should cover for them to come with you. If you can't do that, it should cover the cost of putting pets into kennels or catteries while your home is being repaired.
Compare home insurance quotes