The new breed of urban accommodation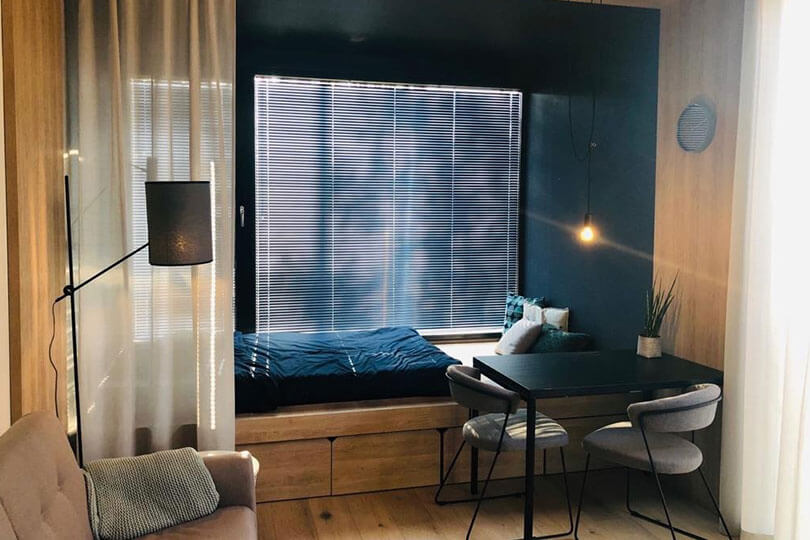 Are we close to solving the problem of a shortage of good-quality, affordable housing in our cities? We peek through the keyhole of tiny houses, and lift the lid on modular housing.
It's a sign of the times that city-centre space is becoming increasingly scarce and costly, inevitably pushing those that work there further and further out.
Or is it?
New trends in accommodation are challenging this notion. Developments in modular homes, and models such as microliving and co-living could see a resurgence in low-cost, high-quality housing available in popular urban areas. But how?
Confused.com takes a look inside the box to see what's what.
Get stacked up with modular housing
Stackable accommodation sounds like something straight out of Ready Player One.
And in some cases that's not far from the truth. Converted shipping containers, for example, are fashionable options for offices, sheds and some commercial properties.

But modular housing takes the idea of accommodation that can be popped up on more-or-less any plot further.

Modular housing is essentially accommodation that's factory-built. This falls into two different types.
On one hand, there's panelised construction, where panels built off-site are transported to the plot and then put together. A bit like flat-pack housing.

Then there's volumetric construction, where entire units are built off-site, and then delivered to site ready for immediate occupation.
ZEDpods, for instance, specialises in building high-quality, fully transportable modular units.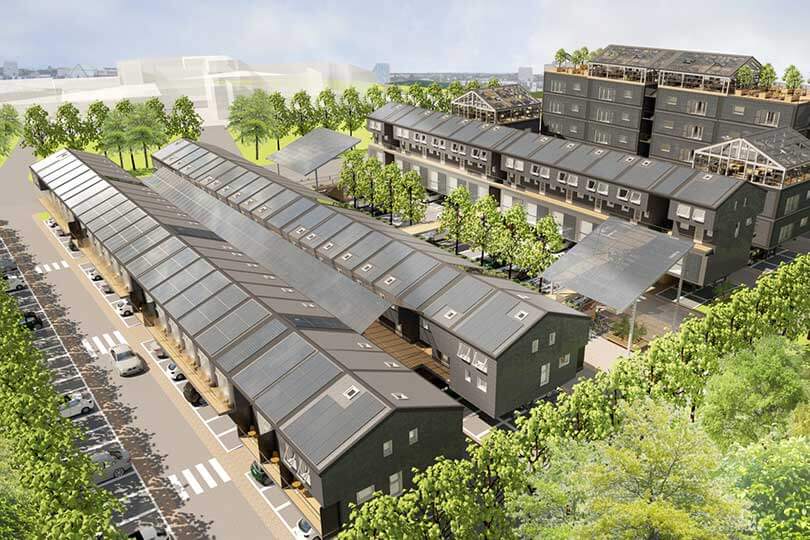 Dr Rehan Khodabuccus, operations director of ZEDpods, says: "All our units are built complete, transported to site, connected to the requisite services… And they're ready to go."

One of the main advantages of being able to build on almost any plot is that urban areas can effectively be reclaimed.
For example, at the time of writing, ZEDpods is developing accommodation above an open-air car park in Bristol, but no parking spaces will be lost.

The ZEDpods team don't build microhomes, however. All of the properties they build at least match the minimum space standards, while not exceeding a transportable size.

Those in the industry are keen to stress that these units aren't like the prefabricated buildings which sprung up after the second world war.
Though these served a purpose, the new breed of factory-built units are manufactured to an exemplary standard.
Read more: How to calculate your home contents value
"There's definitely a perception challenge," says Dr Rehan Khodabuccus. "But these aren't just quick, short-term solutions. They're real, high-quality homes built for lifelong living.

"The units themselves are built to standards which exceed fire regulations and sustainability criteria. They're externally insulated and triple glazed. They'll last at least as long as a standard timber-framed house.

"It's not just about convincing younger people, as they tend to be open to the idea. If they need any parental assistance, it's about convincing them too.
A lot of parents with grown-up children believe that houses should be built from bricks and mortar. So persuading them is more of a challenge."

The production line is key to producing replicable, top-spec modular housing.

"Quality control is 100% better in a factory setting. People building the properties don't have to contend with the weather, dust, dirt and noise.

"You also get continuity with those working on the homes, so it's less hit and miss than transient labour. The levels of precision are incredible.

"You wouldn't build a car in the middle of a field, so why shouldn't it be the same with houses?"
Read more: 9 things to consider when buying your home
Small is beautiful: microliving and co-living
The related trends for microliving and co-living are also increasingly popular.
The former refers to living in well-designed compact spaces, and the latter refers to living in accommodation with certain shared amenities. But you often find the two combined.

For example, in addition to building zero-carbon apartments which adhere to regular standards, Tempohousing builds microhomes which make innovative use of space.

Deborah Smyth, country partner of Tempohousing (UK & Ireland), says: "Planners' guidelines stipulate that 37m2 is the minimum standard space for a new home.

"However, you can sometimes go as low as 21m2 so long as there's a communal space."

The units have their own kitchen, bathroom, and don't skimp on storage. A showroom displayed at the 2018 Bristol Housing Festival was nicknamed "The TARDIS" on account of being surprisingly roomy.

Homes in their own right, these properties are accredited by the Buildoffsite Property Assurance Scheme (BOPAS), meaning that they'll last at least 60 years.

This assurance of quality for non-standard builds is good news for their mortgageability. And such units are increasingly covered by home insurance too.

But besides being practical, there are other perhaps unexpected benefits of living in this type of accommodation.

Debroah Smyth says: "After building microhomes in Utrecht (in the Netherlands), we discovered that the communal nature of this kind of living was good for combating loneliness.

"Residents feel like they're part of a community. They can share the lounges, barbecue area and cafés... But they have their own front doors, and can keep to themselves as and when they want."
Read more: Buying your first house: from newbie to homeowner in 10 steps
So what's the tiny-house movement?
The tiny-house movement shares similar principles - it's all about living in small, low-impact houses.
The buildings are as energy efficient as possible, in order to minimise their ecological footprint. A property between 37m2 and 93m2 is classified as a small house, but anything below 37m2 is tiny.

Houses built to this spec are often movable. That's right - tiny houses on wheels.

Although chiefly an American phenomenon, tiny houses are springing up worldwide. Here's a gallery of 84 tiny houses to give you a bit of flavour.

However, unless the buildings have associated communal spaces, the size will negatively affect their mortgageability.

They're also unlikely to qualify for home insurance if they don't meet certain criteria. For instance, you can't get a home insurance policy without a registered address. Also, certain construction standards will need to be adhered to.

If you're fortunate enough to have a teeny-tiny house on wheels, you'll probably have more luck applying for caravan or motorhome insurance.