How to reduce the cost of your home insurance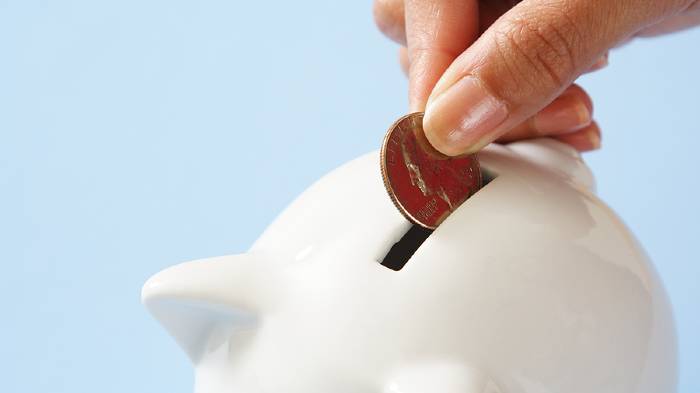 Looking to save pennies on your home insurance? Here's how you could save money on your new or existing policy.
If you want to save on your home insurance, there are a number of steps you could take to make sure you're not paying over the odds.
Take a look at our money-saving tips to finding cheap home insurance and to lowering an existing home insurance policy.
READ MORE: How to calculate your home contents
Finding cheaper home insurance
Don't just go with your mortgage provider – People tend to take out home insurance with their mortgage provider for convenience but often there are cheaper deals available if you shop around.

Increase your excess – Voluntarily paying a higher excess on any claims will usually get you a discount from your insurer. It's worth noting that a higher excess will mean a higher cost to you in the event of a claim.

Don't over insure – Don't guesstimate when insuring. Give an accurate total value of your contents – you can use our contents insurance calculator to help you work this out.

The same goes for buildings insurance. You only need to insure for the cost of rebuilding your property, which is likely to be considerably less than its purchase value. Here's how to work out the rebuild cost of your home.

Explore all the cover options – Most people who own their own home opt for a combined policy, covering both buildings and contents insurance, with the same provider. This could often be the easiest and the cheapest option.

However you can sometimes get a better deal taking out buildings insurance with one provider and contents with another. The downside of this is that you have two separate renewals to manage.

Be realistic about the cover you need – You often get what you pay for, and being honest about the policy extras you need could save you money.

For example, if you live in a top floor flat, having excessive garden cover might be overkill. Be realistic about the cover you need but don't underinsure, you'll end up paying for it later if you have to make a claim.

Pay annually – Paying in monthly instalments can be convenient but it's almost always more expensive as insurers tend to charge an additional admin fee on top of your premium.

Build up a no-claims discount - If you don't make any claims, you'll usually earn a no-claims discount on your policy. Plus, as with all insurance, if you have a history of making claims, this could result in higher insurance premiums.
READ MORE: Lock types explained
Lowering the cost of your existing policy
Insurers usually ask questions around your property in order to work out the risk of making a claim on your home insurance policy, which effects the cost of your insurance.
Here are some common security and maintenance tips to lower your premium:
Install a burglar alarm – Insurers usually want to know if you have a burglar alarm, and some may even offer a discount if you have one. Here are some of the most common burglar alarms.

Fit secure locks – Ensuring all windows and doors have correct locks should be on your to-do list as you may struggle to get home insurance at a reasonable price if you don't.

Take a look at some of the most common lock types for more information.

Install a safe – Many insurers charge extra to insure high-value items. Locking expensive jewellery away in a sturdy safe could offset the extra home insurance cost.

Join the Neighbourhood Watch – Not only will you have more people looking out for your home, but some insurers even offer discount if you're a member.

Limit the time your home is left continuously unoccupied – Leaving your home unoccupied for long periods of time could result in an increased likelihood of theft or things going wrong like burst pipes if they aren't being used often.
Fire proof your home – Fitting smoke alarms throughout your home isn't just a common sense safety tip but it could also lower your home insurance premium.

Insulate water pipes – Frozen pipes can spell disaster. When the water thaws, your property, both inside and out, can suffer flooding. Insulating your pipes could spare you flood damage, the cost of a plumber and a higher insurance bill.

Protect your home against potential flooding – Living in a flood risk area can make getting home insurance difficult, especially if you've had a past claim for flooding.

But protecting your home from flooding before it hits can reduce the chances of making a claim. It could also increase your chances of getting a better deal on your home insurance.

Removing tall trees – Having tall trees (over 10m) next to your home can increase your premium as they increase the risk of subsidence or heave. By removing these trees or being choosy about what trees are planted near your home could reduce your premium in the long run.

DIY SOS – Maintaining your home is not only a requirement of your home insurance policy, but something that needs to be done from time to time.
When thinking about a big job always ask yourself if you're able to undertake the work. DIY disasters have been responsible for many insurance claims and will ruin your day and your no-claims bonus!