The average cost of home insurance is £137*. But you may find that your renewal price is higher than you'd like it to be.
We're here to help. Here are our top tips to help lower your home insurance costs and get a cheaper quote.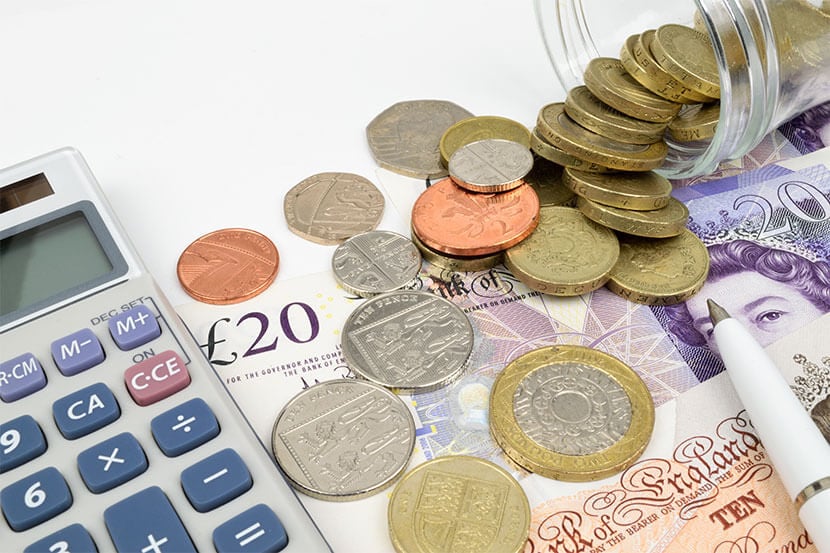 Thanks to insurance regulations that came in early 2022, home insurance companies can't charge existing customers more than new customers for a like-for-like policy.
But don't expect that to mean that your home insurance costs won't go up at renewal.
Even if you think your renewal price isn't that much higher than last year - it's still worth comparing home insurance quotes to see if you could make a saving.
Most people who own their own home tend to choose a combined policy, covering both buildings and contents insurance, with the same provider. This is often an easier option with less admin.
But you might get a better deal buying buildings insurance with one provider and contents cover with another.
To give you a rough indication of what costs you might expect, here's the average cost of home insurance*:
Buildings insurance: £119
Contents insurance: £59
Combined: £153
Increase your home insurance excess
Increasing your voluntary home insurance excess - the amount you pay towards a claim - could see your costs come down.
When you compare home insurance quotes with us, you can set separate excesses for buildings and contents insurance, from £0 to £400. You can change these amounts after you see your quotes and the prices will update automatically.
Make sure you're comfortable with paying the amount you set if you make a claim in the future.
Pay for your home insurance annually
Paying for your home insurance in monthly instalments might be convenient but it's almost always more expensive. Insurers tend to charge interest and an admin fee on top of your base insurance costs for the benefit of paying in instalments.
If you can afford it, paying in one lump some should bring your costs down.
Make sure you have the right amount of cover
When you compare quotes with us, we'll ask you 2 key questions:
What's the rebuild cost of the property?
How much would it cost to replace the entire contents of your home?
We'll estimate your home's rebuild cost based on information from the Royal Institute of Chartered Surveyors, but you can enter a different amount if you want. For more information, read our guide on how to work out the rebuild cost of your home.
We'll also estimate how how much it would cost to replace all of your home's contents. You can change this amount, and it helps to be as accurate as possible. Aim too low and you might not be able to claim. Aim too high and you end up paying too much for your policy.
For a rough figure, the average contents value declared by our customers is £52,000**.
If you want to work this out yourself, read our guide on how to calculate your home contents. If you need some help, you can use our contents insurance calculator.
Limit extra cover
When you compare home insurance quotes, we'll ask you:
Do you want to insure any other possessions when away from home?
Do you want to cover your building / contents against accidental damage?
While these features offer you more cover, they're likely to come at an extra cost. If lowering your home insurance costs is more important than having these features, then consider removing them.
Medium-effort home insurance tips
These tips can help keep your future home insurance costs down, but they take a bit more time and effort.
Remove tall trees that threaten your foundations
One of the questions we ask when you compare home insurance is whether you agree with this statement:
The property has never suffered from tree damage such as falling trees or branches and there are no trees taller than 10 metres within 5 metres of the property.
Having tall trees next to your home increases the risk of subsidence and heave. There's also a risk that the tree could fall on your home during a storm.
Average home insurance for people who have trees more than 10 metres tall within 5 metres of their property costs £229. Those who don't pay £142, on average.*

And the average home insurance claim for falling tree damage is £6,595+, so they can be particularly hazardous
Removing these trees or being selective about what trees are planted near your home helps reduce your costs in the long run.
According to Checkatrade, it costs £400 to remove a tree, on average+.
Install a burglar alarm
Owning a burglar alarm reduces your risk of being burgled, which should help lower your home insurance costs.
If you have a burglar alarm, we'll ask you:
What kind of alarm it is
Whether it's professionally maintained
Whether it alerts the police
For more information, read our guide on the different types of burglar alarm.
Fit secure locks
Make sure your doors and windows are protected with key-operated locks. This includes your patio door locks.
Certain types of door locks offer more security than others, which could help keep your home insurance costs down. The most secure door lock is the 5-lever mortice deadlock (conforming to BS3621).
For more information, read out guide on the different kinds of door locks.
Protect your home against potential flooding
When you get a home insurance quote we'll ask you if your home has suffered flood damage:
In the last 10 years
More than 10 years ago
Having a history of making flood claims is likely to increase your insurance costs. Our data shows that homes with flood damage within the last decade cost £357 to insure. By comparison, houses that have suffered no flood damage cost £142, on average+.
If you have, we'll also ask what flood defences you've installed to prevent future flooding. These include:
Anti-flood barrier fitted at property boundary
Sandbags
Plastic air brick covers
Raised electrical sockets above 1.5M on ground floor
Non return valves fitted to all drains and all water inlet pipes
Having these measures in place helps lower your risk of making a flood insurance claim. This in turn should help keep your home insurance costs in check.
Basic flood defences like air brick covers and non-return valves cost from around £50, according to the Homeowners Alliance***. Permanent measures like raising your electrical sockets can cost between £1,000-£4,000.
Compare home insurance quotes
*Based on Confused.com data 1 Jan - 30 June 2023
** Based on Confused.com data Dec 2022 - May 2023.
*** Prices accurate as of 8 August 2023.
+Confused.com data. August 2022 - July 2023. Buildings, contents and combined home insurance policies.