Although it's not a legal requirement, bicycle insurance is a type of cover that protects your bicycle if it gets stolen or damaged. Between July 2021 and June 2022, over 74,421 bicycles were reported stolen in England and Wales, that's 1 bike stolen every 7 minutes.
We look at whether your contents insurance covers your bicycle and how much a separate bicycle insurance policy costs. Here's everything you need to know about bicycle insurance.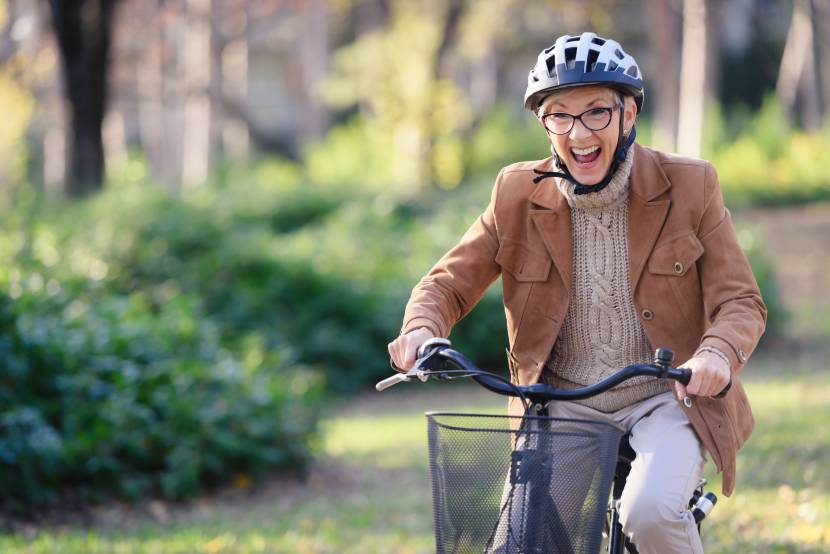 Does my home contents insurance cover my bicycle?
Your bicycle might already be covered under your standard contents insurance policy, but this depends on 2 things:
The value of your bicycle - if it's under £150 it could be covered
The type of policy you've got
Your contents insurance covers items in your home, usually up to a certain amount per item.
If your bicycle is worth more than £150 you might have to declare it as a high-value item. This could affect the price of your insurance costs.
You might also have to specify if you want cover away from home. That's because many contents insurance policies cover items when they're in your home, not while they're away from it.
For example, if you took your bicycle to work, left it chained up outside and it got stolen, your contents insurance policy won't cover you.
Another consideration is your home insurance excess. Some policies could have excess as high as £500, which could be more than your bicycle is worth.
What our home & lifestyle insurance expert says
"Adding bicycle insurance to your home insurance is pretty straightforward."
"If your bicycle is worth over £150 you'll have to declare it separately on your contents insurance – you can add this during the quote process. Or it might already be covered on some home insurance policies."
"Once you've got your quote make sure you check your policy wording, so you know exactly what you're covered for."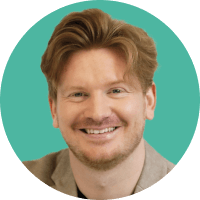 Matthew Harwood
Home & Lifestyle insurance expert
Do I need a specialist bicycle insurance policy?
Specialist bike insurance is likely to offer more extensive cover than your contents insurance policy. It's popular with keen cyclists that own expensive bikes or compete in races.
You don't necessarily need this, as you may already have cover on your contents insurance policy if your bicycle is worth less than £150 and you only want to cover it while it's at home.
But if your bicycle is more expensive, you use it for work and keep it away from home sometimes, you might want something a bit more comprehensive.
What does bicycle insurance cover?
Every policy varies, but all policies usually cover you for:
Theft - If your bicycle is stolen, your insurance could cover the cost of replacement, usually on a 'new for old' basis

Accidental damage - If you damage your bicycle, your policy could help to cover the cost of repairing it

Malicious damage - If someone vandalises your bicycle, your policy could cover the cost of repairing it or help to fund a new bicycle
Bike insurance could also offer additional cover such as:
Public liability
Personal accident cover
Bicycle roadside recovery
Cover while your bike is away from home
Legal expenses cover
Replacement bike hire
Race reimbursement fees
Cycle rescue recovery
As well as these, some specialist policies might not charge an excess.
What isn't covered by bicycle insurance?
Your specialist bike insurance may not cover you in the following situations:
If your bicycle is stolen but wasn't secured properly

If you cannot prove you own the bicycle

If you're using the bicycle for business purposes other than commuting to and from work

You will not be covered to ride in a competitive event, unless you've paid to add this to your policy

You won't be covered outside the UK unless you've paid for European or worldwide cover, sometimes this is included as standard though
You should check your policy wording to find out exactly what's excluded as this might vary between insurers.
What information do I need to insure my bicycle?
To get a quote for specialist bicycle insurance, your insurer may ask you for details of the following:
Your age
Your address
The value of your bicycle
The make and model of your bicycle
Whether your bicycle has any modifications
How much is bicycle cover?
According to Nimblefins, a basic specialist bike insurance policy for a £1,000 road bicycle could start from around £55 a year. They could reach over £95 for a full policy including public liability, personal accident and legal expenses cover.
But the cost of bicycle insurance depends on a range of factors. These include how many bicycles you want to insure, the value and make of your bicycle and where you live.
You should check the cover limits for each aspect of a policy when comparing prices to make sure they meet your needs.
Compare home insurance quotes