Types of house locks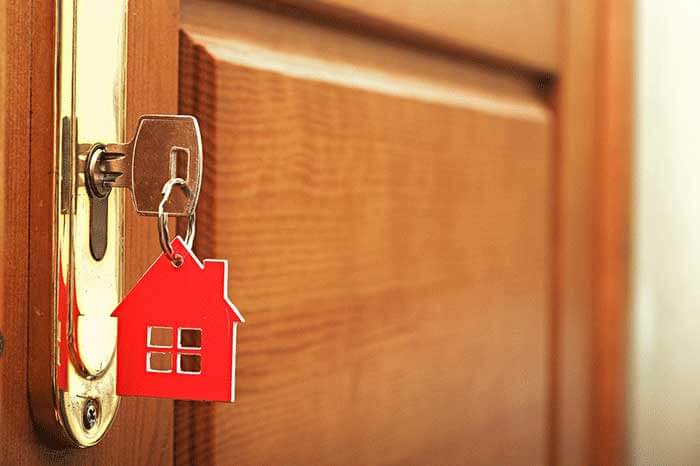 This article contains affiliate links. If you buy any products via these links, we may earn a small commission at no cost to you.
Can't tell a deadlock from a deadlatch? We can help. If you're looking to save money on home insurance, it's important to get the right locks fitted.
When you apply for cover, insurers need to know what locks you have on any outside doors or patio doors.
In some cases, if you don't have the right locks, you may struggle to get cover at a reasonable price.
So it's always a good idea to compare home insurance quotes from a number of insurance providers to find a good deal.
You might even get a discount off the normal premium if your property has a higher degree of security.
READ MORE: DIY - what to tell your insurer about
Door lock types
When comparing home insurance through Confused.com, you'll be asked what kind of locks you have on all of your outside doors.
This helps insurance companies assess your property's security level.
It can be difficult to determine which type of lock you have at home, but it's important to get it right - or you could be at risk of invalidating your home insurance policy.
You'll have to select one of four main options. If you don't have one of these, choose "other lock type" – and consider getting your security upgraded.
READ MORE: Patio door locks
Five-lever mortice deadlock
This is the standard deadlock, which offers moderate protection to the main doors in your home. It's lockable from either side and is sometimes used with a nightlatch for added security.
Check prices for 5-lever mortice deadlocks at B&Q
Five-lever mortice deadlock conforming to BS 3621
Look out for the British Standard kitemark to see if your mortice deadlock conforms to BS 3621.
It's deadbolt locked and unlocked by key from either side, and is recommended by insurance companies - so you might even get a discount on your premium.
Check prices for 5-lever mortice deadlocks conforming to BS 3621 at B&Q
Key-operated multi-point locking system
A multi-point locking system bolts the door into the frame and locks at multiple points at the turn of a key, giving a high level of security.
It's common in modern houses as you'll usually find this type of lock on UPVC and composite doors.
Check prices for multi-point locking systems at Wickes
Rim automatic deadlatch with key-locking handle
If you have a rim automatic deadlatch, it will be mounted on the inside of the door. T
he cylinder inside the lock is linked to the keyhole on the outside of the door, allowing homeowners to lock their doors more securely from the inside.
Check prices for automatic deadlatches at B&Q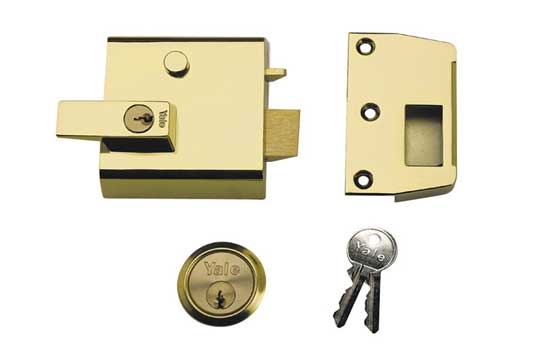 Prices correct at the time of publishing, last updated 24th of April 2019