As you tentatively take your first steps towards renting out a property, you need to know what your landlord responsibilities are.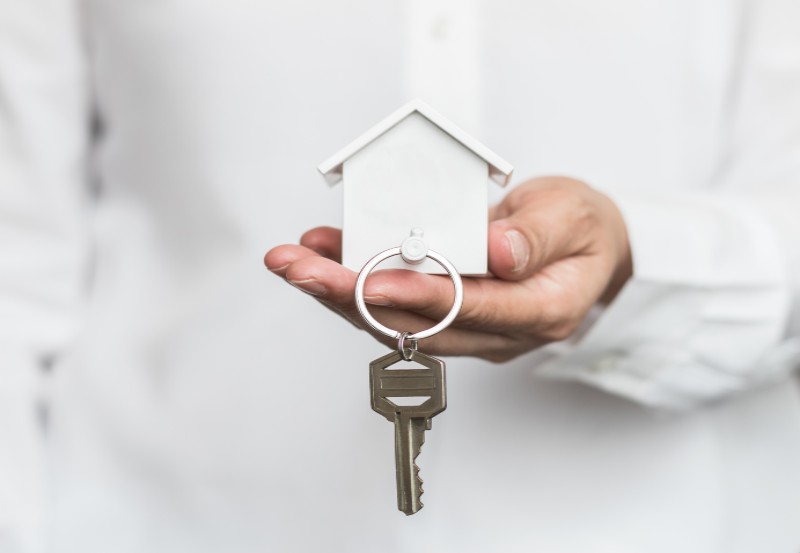 Before your tenants move into their new home, here are a few things you should know.
Responsibilities of private landlords
When you're starting out as a landlord, you'll need to make sure you've done the groundwork.
First off, you'll need to give your new tenant a copy of the government's How to Rent guide. This applies for any new tenant renting after 2015.
The day they move in, you'll also need to give them a copy of the Gas Safe certificate. From then on, you'll need to ensure checks are carried out every 12 months by a registered Gas Safe engineer.
When your tenant pays their deposit, you'll need to place it in a government-approved tenancy deposit protection scheme. This ensures it's kept safe and sound.
You're also responsible for making sure the property is safe for your tenant. Any furniture you provide must adhere to fire safety regulations, and you must assess the safety of the water in the premises.
If they contact you with any issues, you need to respond as soon as you reasonably can.
You'll have to give them 24 hours' notice to come to the property, and it'll need to be at a reasonable time of day for the tenant.
You'll also need to expect a reasonable level of wear and tear on the property when people are living there.
The longer they're there, the greater the wear and tear, and that's not something that should affect their deposit.
Take some time to read the statutory guidance about renting out a property.
Commercial landlord responsibilities
Being a commercial landlord is a whole other kettle of fish compared with being a private landlord.
There tends to be quite a bit of overlap on what you and your tenant are responsible for.
With that in mind, you'll need to appoint a specialist solicitor to handle the contracts and give you both the lie of the land when it comes to responsibilities.
Having clear and defined contracts will be essential for both you and your tenant.
And it's worth learning more about commercial property insurance to make sure you have the right cover as a commercial landlord.
Landlord responsibilities for the property
Your tenant is responsible for keeping the property in a reasonable condition.
But whether you're renting out private or commercial property, you're still responsible for maintaining the building.
Should an issue with the building crop up, such as loose tiles or a bust boiler, you need to resolve it as soon as you can.
It might be worth considering taking out landlord boiler cover.
Having landlord home emergency cover can also help give you peace of mind in these situations.
If it's something to do with the electrics or plumbing, it's best to leave it to the professionals to it, and you'll probably want to hire a tradesperson. Ultimately, you have a responsibility to ensure your tenants are living in a safe home.
You'll also need to check the boiler once a year, along with any other items that need regular servicing.
You just need to organise it for a time that works for you and the tenant, giving them at least 24 hours' written notice.
When your tenant moves in, you'll also need to test all the smoke alarms and carbon monoxide detectors.
You're responsible for the batteries in these, but it's your tenant's responsibility to test them. They'll need to do this regularly once they're in and let you know if they stop working.
Also, when your tenant moves in, you'll need to supply them with an energy performance certificate for the property.
Landlord responsibilities for the garden
The responsibilities when it comes to the garden are fairly simple.
Your tenant is responsible for keeping it maintained so it's not overgrown.
As a landlord, you're responsible for the maintenance of the bigger things, such as fences, sheds and trees. If a tree poses a risk, you'll need to appoint a tree surgeon to fix it.
Although it should be pretty clear, on occasions there can be confusion over who looks after the different parts of the garden. You can include a garden clause in your contract with your tenant to cover garden maintenance, just for the avoidance of any doubt.
It could specify an expectation that the tenants mow the lawn every two weeks during the growing months, for example. Or carry out weeding in spring and autumn.
And remember, if you have anything valuable in your garden, it might be worth taking a look at insuring your outbuildings.
Reviewing the rent
The rules regarding rent increases depend on whether the tenancy is for a fixed term or is reviewed periodically on an ongoing basis.
If it's a fixed-term tenancy, it then depends on what the particular contract states. The contract might allow you to increase the rent at any time. Or it might stipulate that it can't be put up until the end of the fixed-term.
In the case of a periodic tenancy agreement, you're usually able to put the rent up once a year.
Whatever you do, though, make sure that any proposed rent increase is reasonable and proportionate. If the tenant feels it isn't, they can take their case to a tribunal.
Do I need landlord insurance?
When it comes to home insurance, your tenants are responsible for their own contents and may take out tenants insurance, but the buildings insurance side of things is down to you.
Have a look for the best landlord insurance policies.
It's unlikely that standard buildings insurance policy such as the one you have for your own home would suffice for a property that's rented out.