How to prepare your home for winter
It pays to prepare your home for the worst of the British weather. Here's some simple ways to keep your home safe and secure this winter.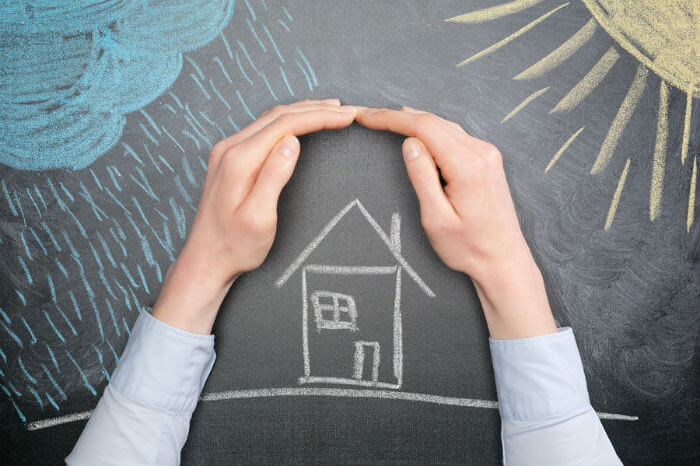 Snow, sleet, ice and rain: not only can winter weather give us humans the chills, it can affect our properties too.

But with a few simple checks most problems can be headed off before they begin.

With this in mind, here's a few tips on how to prepare your home for winter.
1. Prepare your outside space
Securing your outside space is obviously important in the run up to winter.

Make sure your rubbish and recycling bins are stored somewhere secure.

This should stop them moving about in high winds, potentially causing damage to a neighbour's property or vehicle.

Also, before the worst of the cold weather sets in, it's a good idea to make sure your gutters are clear of any debris.

This is important as they do an important job of carrying water away from your home, which can cause damp and resulting damage.

Read more: How to spot signs of damp
2. Secure your shed
Sheds can take a battering during the winter, so make sure doors are shut and locked.

Before you do this, you might want to make sure any garden furniture is stored away too.

If you have any plants that are vulnerable to cold weather, or things such as hanging baskets that can pose a risk should they fall, you should bring these inside as well.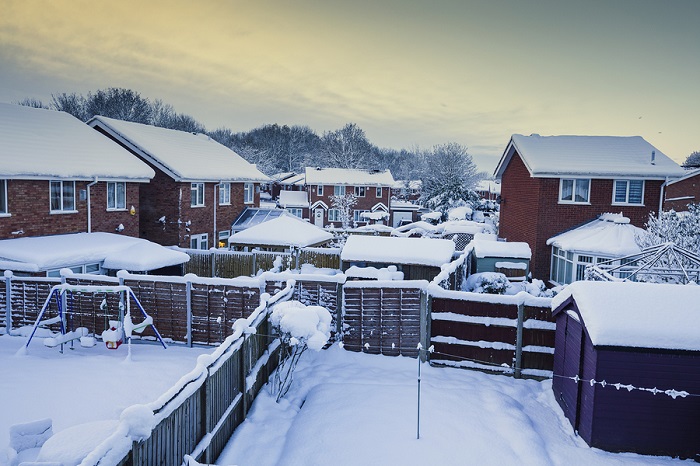 Sheds and outbuildings are usually covered by your buildings insurance for fire, flood and storm damage.

However, garden items typically aren't, as these tend to come under a contents insurance policy instead.

What's more, it's worth bearing in mind that expensive items such as power tools and bicycles may not be covered as standard.

Typically, any items worth more than £1,000 should be individually listed on a contents insurance policy.

Read more: How to secure and insure your shed and other outbuildings
3. Keep your car somewhere safe
If a storm is forecast, it's a good idea to ensure your car is parked in a safe space.

A garage is ideal, which should be locked adequately both as a precaution against thieves, and to stop doors from inadvertently swinging open in any bad weather.

If it isn't possible to keep your car in a garage, then try and make sure the vehicle is parked somewhere where it won't be exposed to falling branches, or other types of debris.
4. Keep your house cosy
Before the mercury dips it can pay to check your house is going to be well protected against the cold.

Making sure your loft is properly insulated can make a big difference in improving your home's energy efficiency.

This will not only help keep your home nice and toasty, but it should help to reduce your heating bills too.

Making sure your pipes don't freeze over is another important task. In the worst cases blockages can lead to burst pipes.

To help prevent this, wrap any cold pipes with thermal insulation – known as pipe lagging or pipe jackets. You can buy this either from a DIY retailer or online.

Pipes that are particularly vulnerable to freezing include those that either run outside, like your garage, or through cold areas of your home.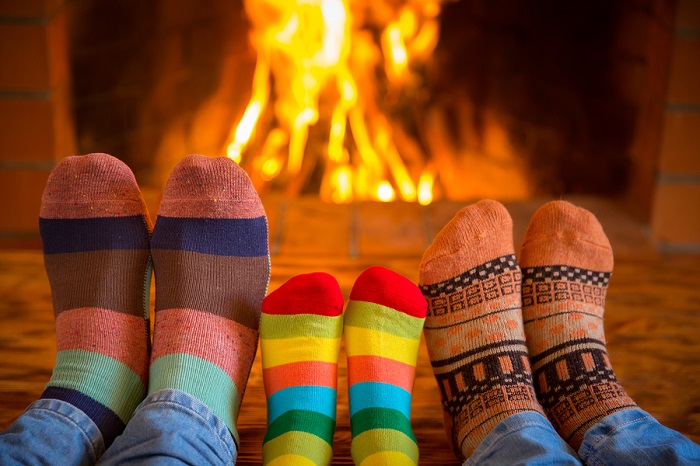 5. Know where your stop cock is
In addition to wrapping your pipes up, it's important to know where your stop cock is – this is the valve that turns off and on the cold water system in your home.

If the water in your pipes does freeze, then pressure can build up behind the blocked area, which can cause the pipe to burst.

In the unfortunate event this does happen, it's vital you know where you stop cock is so you can shut off the water mains and prevent any flooding.

The stop cock is normally found in your kitchen, under your sink. Although in some houses it can be found in a front or back hall.

Look for a tap or a lever on your copper pipes and turn it clockwise to switch it off.

Read more: Burst pipes and stop taps
6. Bleed radiators
You'll know if a radiator needs bleeding because when your heating is on the radiator will be cold at the top and hot at the bottom.

Before you do this you should have a cloth and bleed key at the ready. And ensure your heating has been turned off.

At the top of your radiator locate the valve and turn it anti-clockwise until you hear a hissing sound.

Once the water begins to flow, just tighten the value once more and you're finished.

All the while make sure you have the cloth to hand to catch any water that drips from the valve.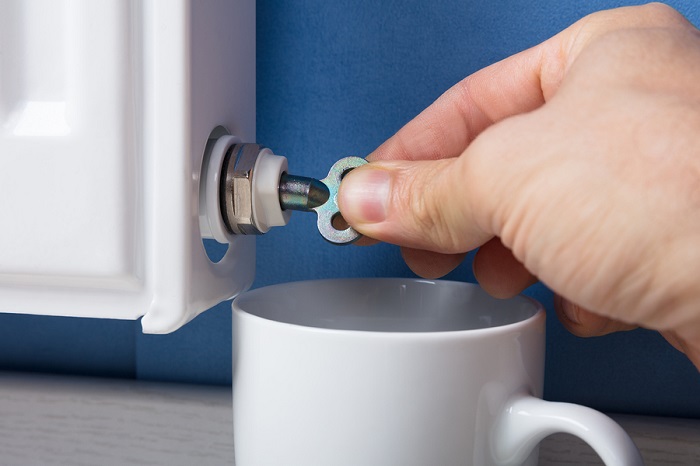 7. Keep your heating on a timer
During the colder months it's a good idea to keep your heating ticking over, even if you go away.

Ideally you should heat your home for at least one hour every day.

You can use the timer on your heating system to make sure it comes off and on.

This helps keeps the system running smoothly, heating your pipes and home.
8. Prepare for a power cut
Thankfully power cuts are relatively rare nowadays.

However, in the winter it still pays to be prepared, especially if a particularly bad spell of weather is forecast.

There are a few essentials that should form part of your emergency kit.

These include a wind-up torch and a battery-powered radio: the latter being good for both entertainment and keeping in touch with the latest weather news.
9. Make sure your home is adequately insured
One of the most important things you can do to protect your property ahead of the winter is to make sure you have the right home insurance in place.

Buildings and contents insurance policies generally cover any financial loss resulting from a storm – Acts of God excluded.

Some home insurance policies include alternative accommodation cover too.

This is a part of your policy that comes into play if your property suddenly becomes uninhabitable as a result of issues such as a flood, fire, subsidence or damage caused by a storm.

It means that your insurance policy provider will help find you alternative accommodation and pay costs, so you're not left homeless while the problem is sorted out.
Read more: Alternative accommodation cover
10. Storm damage and home insurance – what's covered?
In some cases, insurers can refuse to pay out for a weather-related claim if it feels that the homeowner hasn't maintained their home to a sufficient standard.

This could be where the insurer thought that roof tiles had already been damaged by general wear and tear.

If you do need to make a claim, you should report it as soon as possible, preferably within 48 hours of the event happening as this is what some insurers expect.

You should check with your policy provider before arranging any repair work.

Insurers will allow alternative companies to carry out any repair work, but may need to agree costs with them.
Read more: How to claim on your home insurance policy