Do you have a long list of outstanding home DIY projects you're about to tackle? If so, what jobs does your insurer need to know about?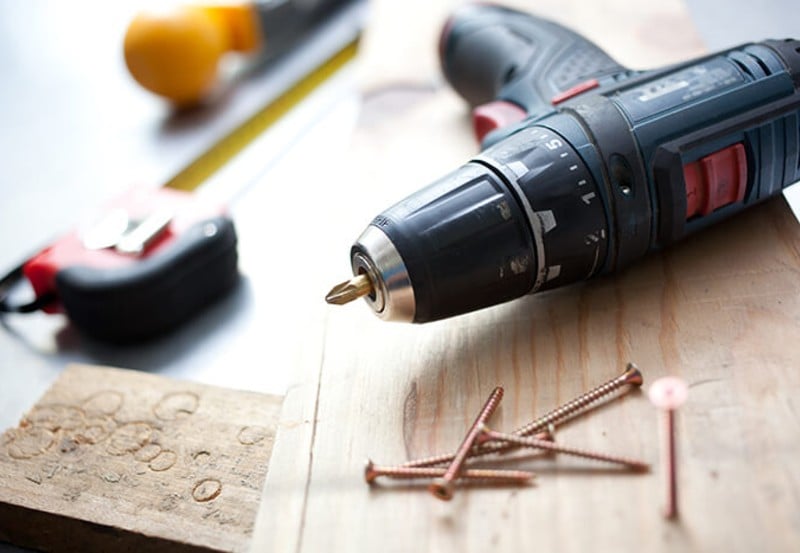 What better way is there to spend your weekend than tackling some long-overdue DIY projects? A lick of paint could give a room a new sense of purpose.
Renovating a room could boost the value of your home.
If you've successfully put up a couple of shelves, you might fancy yourself as the next Handy Andy.
But before you start knocking down walls, it's worth knowing which jobs you should tell your home insurance provider about.
What are the most expensive rooms to renovate?
According to our research*, the most expensive rooms to renovate are:
| Room | Average cost to renovate |
| --- | --- |
| Kitchen | £5,219.00 |
| Conservatory | £3,550.00 |
| Bathroom | £3,340.00 |
| Living room | £2,778.00 |
| Playroom | £2,630.00 |
What jobs do I need to let my insurer know about?
Your insurer needs to know if you're doing building work that affects the value of your home.
For example, anything structural such as loft conversions, knocking a wall through or replacing all your double-glazing.
When it comes to kitchen or bathroom refits, it depends on the size of the job.
If it's going to involve a fair amount of building work, it's best to give your insurer the heads-up, but standard refits should be fine.
They'll also be thinking about any work that could damage valuables or compromise your home security.
If in doubt, speak to your home insurance provider. Policies vary so it's always worth checking.
Here are some simple yet effective DIY ideas if you're after a bit of inspiration.
Compare home insurance quotes
Why do I need to tell my insurer?
Ultimately, altering the structure of your home could affect your insurance because the property won't be the same as the one you initially insured.
Your insurer might re-evaluate your insurance needs and it could result in higher premiums.
But that's arguably less painful than finding out later on that you've invalidated your cover.
What jobs don't I need to let my insurer know about?
You don't need to let your insurer know about any basic home DIY jobs.
This includes jobs such as replacing your carpets, putting up shelves, or doing wallpapering or painting.
So dust off your steamer, unleash your drill bits and get stuck in!
Will my insurance cover me for a botched home DIY job?
In some instances, yes.
Genuine mishaps such as putting your foot through the ceiling or bursting a water pipe while putting up a picture could be covered under accidental damage.
There's a grey area, though. Always stick to jobs you're qualified to do. Unfortunately, watching 10 YouTube tutorials on unblocking a drain doesn't make you a plumber.
So if you have a go and something goes drastically wrong, your insurer might not pay out. As always, check your policy wording.
If in doubt, get a tradesperson with liability insurance to help you with the job.
Are there any gardening jobs that I need to let my insurer know about?
Again, if it's anything cosmetic, you can crack on with it. This includes paving, general gardening and even putting up a shed.
These won't really have an impact on what your home is worth so there's no need to let your insurer know.
But you may need to disclose new extensions, porches and summerhouses because these might require some building work.
*Figures taken from omnibus research carried out by OnePoll on behalf of Confused.com. This was an online poll of 2,000 UK homeowners (nationally representative sample). The research was conducted between 3 July and 10 July 2020.