Most standard home insurance policies don't cover items worth over a certain amount unless you declare them. But each insurance company sets its own limits and what kinds of item you need to declare. So if you've inherited an expensive painting or bought a new high-end gadget over Christmas, you might not be automatically covered. Here's what you need to know.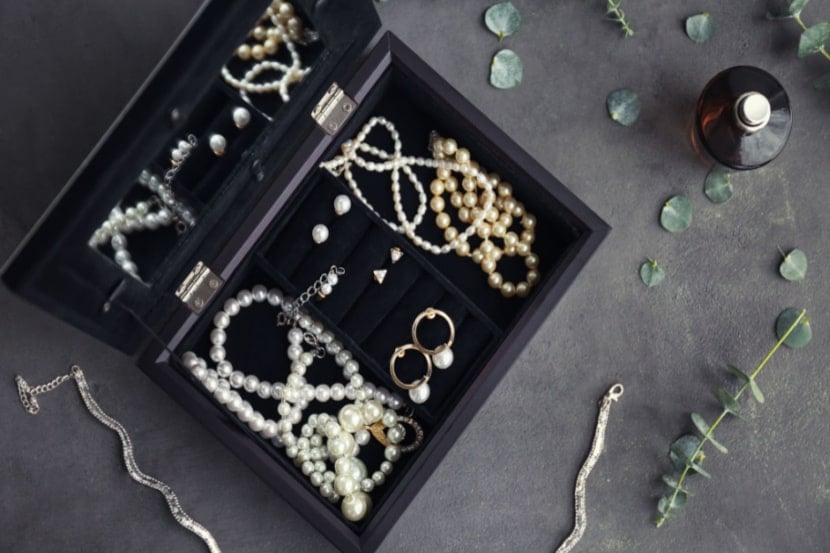 How can I insure high value items?
When you get a home insurance quote, we'll ask you 'Do you want to insure any other items worth over £1,000 each?' We'll also ask you for:
The kind of item you want to insure. For example, jewellery, a work of art, or a musical intrument.
A brief description of the item. For example, 'Gibson Les Paul guitar' or 'Sky Glass 65 inch Smart TV'.
The value of the item to the nearest £.
Whether you want to include cover away from your home. This is also called personal possessions cover.
We'll factor these items in when we compare
home insurance
quotes for you.
If you're looking to insure laptops and bicycles worth over £150, we ask about these separately when you get a home insurance quote. But we'll ask for the same information as with other high-value items.
What is a single item limit?
A single item limit is the maximum value of any of your possessions before it's no longer included as standard on your contents insurance policy. Most insurance companies set this at £1,000, but it's worth checking before you buy your policy. When you compare home insurance quotes with us, our single item limit is £1,000.
Let's say you have £40,000 worth of contents that you want to cover, and the insurance company has a single item limit of £1,000. You also own 2 guitars - one is worth £800 and the other is worth £1,200.
The £800 guitar is covered as part of the £40,000 total contents. The £1,200 guitar needs to be listed on the policy as it's higher than the single item limit.
If you need help working out the total value of your home contents, you can use our contents calculator.
Compare home insurance quotes
What are my high value items covered for?
If you add a high value item as part of your contents insurance policy, you should have the same level of cover that you have for the rest of your contents. This covers things like:
Fire
Theft
Storm damage
Flooding
You can cover these items for accidental damage as well as if they're damaged or stolen outside the home. This addon comes at an additional cost.
Is jewellery insurance the same as high value contents insurance?
High value contents insurance is different to jewellery insurance, which is a specialist policy. Your standard contents insurance policy should cover any expensive items of jewellery you have, even those above the single item limit.
But if you have multiple pieces of jewellery that are high value, it's worth considering a specialist jewellery insurance policy.
Can I insure a collection of high value items?
If you have a coin, medal or stamp collection worth over £1,000, you can list it as a high value item when you get a quote with us.
Otherwise, you can't usually insure a collection on a standard contents insurance policy. If there are individual high value items within your collection that are worth over £1,000, you can add those separately.
Instead, you could just increase the total value of your contents by the right amount.
If you have a particular collection that requires specialist knowledge - for example, comic books - you can look for specialist collectible insurance providers.
Depreciation and high value items
Let's say you bought something for more than £1,000 a few years ago. You'd likely get less than £1,000 if you sold it today, so, should you still put it down as a high value item?
In cases like these, go with the item for what it's worth now. Since it's worth below the 'single item limit', it should still be covered as part of your overall contents cover.
If you're unsure or have concerns about it, have a chat with your insurer.
How do I claim for a high value contents insurance item?
If you need to make a claim on one of your high value items,call your home insurance company's claims department. Their phone number should be on their website or on your policy documents.
When you make a claim for a high value item, the're likely to ask for:
Proof or purchase - for example, a receipt or online invoice
Any valuation documents to prove the value of the item
A crime reference number, if the item has been stolen
Otherwise, the process is the same as making a claim on the regular part of your policy. For more information, check out our guide on how to claim on your home insurance.
What can I do to protect my high value items?
Add high value items to your policy as soon as you get them. If you're given an expensive family heirloom, don't wait until your next renewal to add it to the policy.
Take photos of any of the items you've listed. This should help the police recover it if it's stolen, or help to get it restored if it's broken.
Register and mark your bicycles and gadgets with Immobilise. This should help police track down your item if it's stolen.
Keep your original receipts. You might need these when you come to make a claim.
Get older items valued. Keep your valuation certificate safe as you might need it when you make a claim.
Make sure your home security is robust. The higher your home security, the lower the risk of a burglary.
What are the most common high value items?
We looked at over 1 million home insurance quotes that had high-value items listed on the policy. Here are the top 10 most common high value items and their average value*:
| High value item | % of quotes with high value items | Median item value |
| --- | --- | --- |
| Jewellery | 51% | £2900 |
| Laptop Computers | 27% | £1300 |
| Watch | 20% | £3500 |
| Cycles | 20% | £1630 |
| Television | 6% | £1600 |
| PCs Inc Accessories | 5% | £1800 |
| Musical Instrument | 4% | £2400 |
| Photographic Equipment | 3% | £2000 |
| Mobile Phone | 2% | £1100 |
| Work Of Art | 2% | £3000 |
*Confused.com data March 2022 - February 2023. Items with over 10,000 quotes only.