If you have a few expensive appliances in your home, like a TV or washing machine, then appliance insurance may be something to consider.
Appliance cover helps protect your appliances if they ever break down, and should be able to repair or replace them quickly.
With so many household appliances, you may be left wondering what does home appliance insurance cover? What does it not cover? Do I need appliance insurance if I've already got a warranty? We help answer your questions.
Confused.com doesn't compare appliance insurance. This guide is for informational purposes only.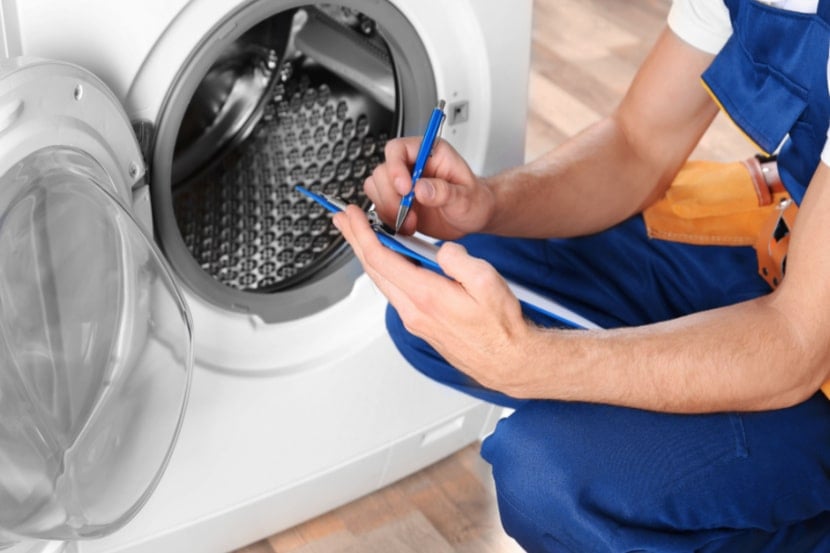 What is home appliance insurance
Home appliance insurance is there to protect your home's appliances. This is in case something goes wrong and they unexpectedly break down.
Appliance insurance can cover for both white goods (fridges, dishwashers) and brown goods (TVs, microwaves), which otherwise could be costly to replace.
Many of us would struggle to go even just a day without our all-important home appliances. Appliance cover should be able to quickly fix or replace any damaged appliances for your convenience.
Do I need home appliance cover?
If you have contents insurance your appliances should already be covered against theft, fire or storm and flood damages as standard. But it could be worth double checking this cover is already in place.
You also need to have remembered to list high value appliances, such as a TV or fridge freezer, worth over the 'single item limit' of £1,000. Otherwise you may be under-insured.
What contents insurance might not cover for, is accidental damage, unless you've chosen to add this to your policy. It also isn't likely to cover for any mechanical breakdowns, electrical faults or wear and tear.
But first, if your appliances do break down, check if you have warranty on this. A standard warranty can last up to 12 months.
Many household appliances are unlikely to break down in their early life. This is where getting an extended warranty or appliance insurance could come in handy.
Your white goods can be some of the most valuable items in your home, so having your appliances covered helps ensure you won't be left out of pocket.
We don't currently compare specialist appliance insurance, but we do compare home insurance with contents cover to protect your appliances.
Compare home insurance quotes
What appliances can be covered?
You can get specific white goods insurance, such as washing machine insurance, which is under kitchen appliance cover. Electrical items like your phone or tablet can also be protected through gadget insurance.
More generally though, the domestic appliances that could be covered by your appliance insurance are:
Fridges and freezers
Ovens, hobs, hoods, microwaves, cookers
Washing machines
Tumble dryers
Dishwashers
Wine coolers
TVs and DVD players
Speakers
Games consoles
Policies differ on what they accept as part of their appliance cover, so read the fine print to double check.
What does home appliance insurance cover?
A typical home appliance insurance policy should cover for an engineer to repair your broken appliances. It should also cover for labour and parts costs
If your faulty appliance is broken beyond repair, your appliance insurance should be able to replace it with a like-for-like model.
In some cases, your policy may cover for accidental damage of the appliance. Sometimes TV insurance can be excluded from this, so check the policy documents to see what's covered and what's not.
Generally, your appliance cover might exclude:
Cosmetic damage
Wear and tear
Appliances over a certain age
Damages before you took out the policy
Misuse or abuse of appliance
Commercial appliances
Damages from theft, fire or explosions
How much is appliance insurance?
It varies depending on different factors such as the level of cover, the value of your appliances, your no-claims bonus history and your insurer.
You can also choose to cover more than 1 appliance, which also affects the costs. Some policies are flexible enough to allow you to add or remove items at any time.
Paying more voluntary excess could help you get cheaper appliance insurance.
Do I need appliance insurance if I'm renting?
If you're renting a furnished property, then no, you don't need appliance insurance.
If there are any furnished items, including any white goods, then it's your landlord's responsibility to get the items fixed or replaced.
If you live in a unfurnished rental, then appliance insurance is something to consider.
Do I need appliance insurance if I'm a landlord?
If you've got white goods and other home appliances in your rented property, then you're responsible for them.
Appliance cover may be useful in case you ever have to fix or replace any of these faulty appliances.
Will appliance insurance replace a broken appliance?
You might find yourself with an appliance that's beyond repair and needs replacing. In most cases, your appliance cover should offer to replace it with a new appliance.
The appliance that's being replaced should be like-for-like. This means it should be as close to the model you already have with similar specifications. Other insurers may instead offer a voucher that covers the cost of the new appliance.
It's worth double checking your policy, though. As some appliance insurers may only offer a replacement if your repair costs end up being more expensive, or the appliance is of a certain age.
Do I need appliance insurance if I have extended warranty?
New appliances that you buy should be covered by your manufacturer's warranty for at least up to 12 months until it expires.
When the appliance has expired, this is where an extended warranty comes in. Extended warranties are usually offered when you buy the appliance.
It's best to check the terms and conditions of your extended warranty. Some may only cover the costs of parts and repairs, leaving you to pay for the call-out fee. Or in other cases, some manufactures may ask you to pay for any new parts needed.
Extended warranties often only cover for a specific appliance. Appliance insurance, on the other hand, offers cover for more than 1 appliance all under the same policy. This can also be known as multi appliance insurance
Extended warranties may also lock you in a long-term payment contract. But most appliance insurance policies allow you to stop paying whenever you don't need the cover.
Appliance insurance should also cover appliances for accidental damage, whereas most extended warranties don't.
Does it matter how old my appliance is?
Yes. The majority of appliance insurers can only cover for appliances up to a certain age limit. Appliances any older than this might not be covered as there's a much higher likelihood of them breaking down.
Most home appliance insurers cover appliances of up to 8 years old. But the age limit varies depending on the insurer, so check the policy before committing to buy.