Home insurance isn't a legal requirement – but these policies are definitely worth considering as they could help save you a fortune.
Your house is usually the most expensive item you'll ever own so it makes perfect sense to protect such an important investment.
Having adequate cover in place offers you the comfort of knowing your home could be repaired or rebuilt should something happen.
In this guide we take a look at the different forms of home insurance you need to consider and give tips on how to get the best value for money.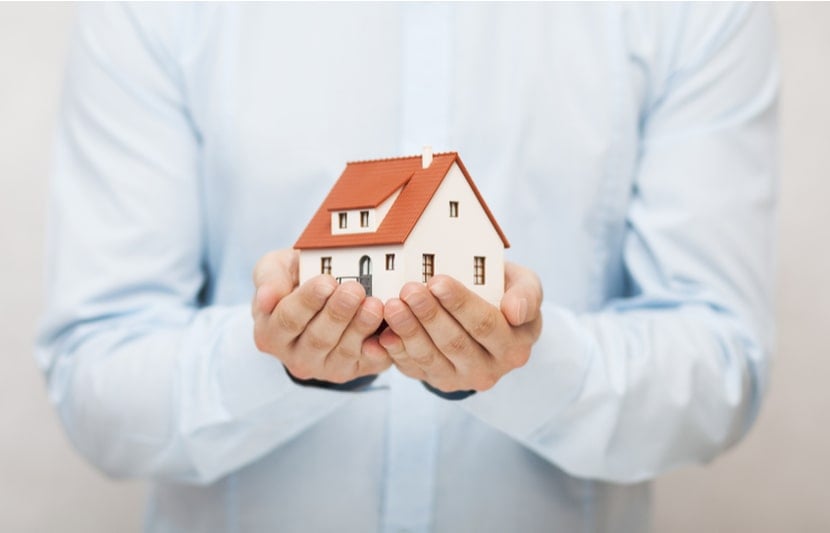 What is home insurance?
There are two types of home cover: buildings insurance and contents insurance. They provide different types of protection but both are important.
Buildings insurance covers the structure of the building and pays out if this needs repairing or rebuilding. Contents insurance covers pretty much everything else in your home.
You can buy these policies as buildings and contents insurance. These policies cover both elements and usually work out cheaper than buying them separately.
Is home insurance mandatory?
Mortgage companies usually require you to have buildings insurance as part of their agreement to lend you the money.
In the past, some lenders would make a packaged insurance with the mortgage compulsory – or increase the interest rate if their own policy wasn't taken out.
The good news is that's no longer the case – or certainly rare. As long as you've taken out adequate buildings insurance with a reputable firm then that should satisfy their requirements.
Your lender shouldn't demand you take out contents insurance. That's completely up to you.
Compare home insurance quotes
Do I need buildings insurance?
In many cases, yes, you do. If you have a mortgage outstanding on the property then the lender usually requires you to have a policy in place. It's not a legal requirement, but it's often a condition of getting a mortgage.
But even if you've already paid off the mortgage, you should still consider having protection in place – unless you have millions of pounds at your disposal.
It's also a no-brainer. The premium charged for buildings insurance will be pretty negligible in comparison to the many thousands of pounds needed to rebuild a property.
Why do I need buildings insurance?
Buildings insurance protects you against the cost of repairing or rebuilding your property if it's damaged – or completely destroyed.
The policy covers the structure of your home. This is exactly as it sounds - the roof, walls, windows, and any other permanent fixtures.
The whole idea is for the insurance taken out to cover the entire cost of repairing – or rebuilding – your home in a worst-case scenario.
When can I claim on buildings insurance?
There's a long list of scenarios covered by these policies. It includes:
Fire
Storms
Flooding
Subsidence
Burst water pipes
For example, it should pay for the cost of drying out the property if there's been a catastrophic flood or even to have it decontaminated.
Buildings insurance should also cover fitted kitchen units and bathroom suites. Anything, in fact, that's permanently affixed to the structure.
Some policies might also cover garages and outbuildings, such as greenhouses, garden sheds and other structures.
How much buildings insurance do I need?
It's up to you to ensure you have adequate buildings insurance to cover the cost of repairing or rebuilding your property.
But this can be quite a challenge. As few of us are qualified builders, it's not easy to put a price on how much everything will cost.
If you live in a standard brick-built home, the rebuild cost is usually lower than the current market value. There are calculators to help you gauge the price.
Of course, if your home is constructed of non-standard materials, is a listed building, or has special features, then it's likely to cost more to rebuild. This may be even more than its market value.
In any of those scenarios, you need to ask a chartered surveyor to carry out a professional assessment on your property. You can find one at the Royal Institution of Chartered Surveyors.
Contents insurance
Then there's protection for your contents. Basically, this includes all your belongings. If you could turn your house upside down and shake it, these would be the items flying around!
People often overlook contents insurance. Unless they have a Vincent van Gogh painting on the wall, they may believe their possessions won't cost that much to replace.
However, it all adds up. Think of your televisions, clothes, kitchen equipment, sofas, bedding. The list goes on and on.
The question is: could you afford to replace everything if your house was destroyed by fire? Have you got enough money to buy new presents if a burglar helps themselves on Christmas Eve?
How much contents cover do I need?
You basically need to list all the items in your house – and establish the cost of replacing them as new, rather than their current value. Using a contents calculator is a quick and easy way to do this.
It's important to constantly reevaluate your belongings. This is particularly the case when you buy expensive equipment such as televisions.
As well as an overall limit, some policies only pay out a set maximum for individual items. If this is only £500 and you have a £1,000 camera then this might not be enough.
You need to check the terms, conditions and exclusions of any policy before taking it out in order to make sure it provides the cover needed.
Do I need home insurance if I own a leasehold flat?
If you own a leasehold flat then the freeholder has probably already arranged cover for the building and you're paying your share via the service charge.
But it's always worth checking to be clear on exactly what's already covered in the fees you're paying and what you need to arrange yourself.
Either way, you still might need to cover your contents.
Do I need home insurance if I rent?
If you're renting the property then the landlord is responsible for the physical structure of the building. However, you still need to protect your possessions.
You may want to consider tenant insurance.
This is similar to a contents insurance policy. It often includes extras such as liability cover to protect items belonging to your landlord for which you are responsible.
Do I need home insurance if I'm a landlord?
If you're a landlord then you need to arrange adequate cover. A standalone buildings insurance policy usually won't be enough as someone else is living in the building.
There are specially designed home insurance policies for landlords that can potentially cover you for loss of rental income – and damage done by unruly tenants.
Some buy-to-let mortgage providers require you to take out such a policy as a condition of them lending you the money.
What other types of home insurance are there?
Other types of home insurance exist that are variations on the theme of buildings and contents cover. For example, there are policies for students living at university.
There are also more specialist schemes for listed buildings, as well as high-value homes that may be out of some insurers' scope.
Then there's unoccupied homes cover – such as if you've inherited a house – and holiday home insurance for properties left empty for longer periods.
How do I know what home cover I need?
This depends on your personal circumstances. The best advice is to do your research and ask providers to give you a quote based on your specific needs.
This largely depends on the type of property, what it's being used for, and whether it has any specific features that make it non-standard.
Also, most insurers offer a variety of bolt-on extras such as home emergency cover that summons help if, for example, a pipe bursts.
Understand what home insurance you're buying
Home insurers pay out more than £8m every day to their customers, according to research carried out by the Association of British Insurers (ABI).
However, the ABI also found that 1 in 5 home insurance claims were unsuccessful. In most cases, this was due to people not understanding their cover.
Therefore, it's vital to do your research and ensure you understand all the terms, conditions, exclusions and small print that apply. If you're in any doubt, ask your insurer for clarification.
Cutting the cost of home insurance
There are two main ways to keep down the cost of home insurance. The first is to only buy the amount of protection you need.
This is done by accurately calculating the rebuild value of your home – for buildings insurance – and the costs of your belongings, for contents cover.
The second way is by shopping around. Take your time to find out the scope and price of the different policies on offer from rival insurers.
This includes combining buildings and contents insurance as some providers offer a discount, although you obviously need to compare prices.
Some may also reduce the price if you have security devices fitted, such as high-quality door locks and window locks
As often with insurance, agreeing to paying a higher excess if you need to claim could qualify you for a discount. Paying the entire policy price in one go, rather than in monthly instalments could also help.