There are several reasons why you might want to cancel your home insurance policy. Maybe you've just taken out the policy but have had second thoughts.
Perhaps you're looking for ways to cut the cost of your home insurance. Or you might be selling your home or even moving abroad.
From additional charges to cooling off periods, what do you need to know about cancelling your home insurance policy?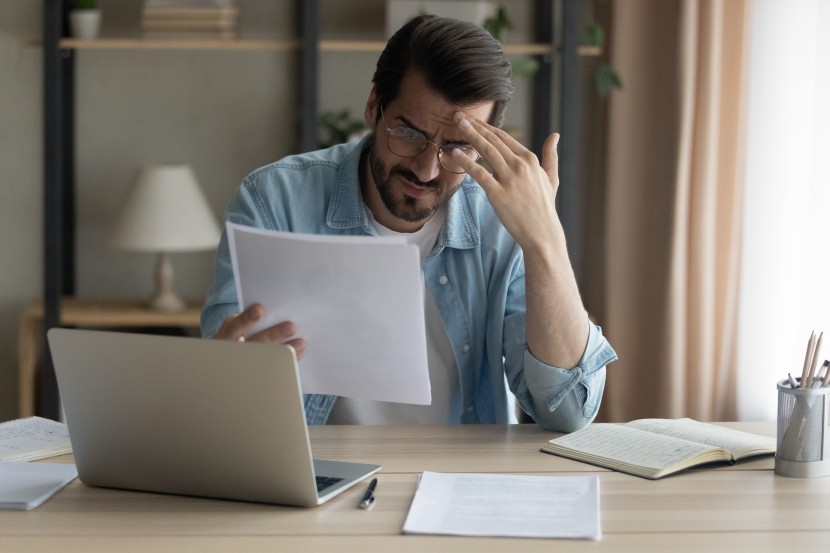 Who do I speak to about cancelling my home insurance?
It's your existing home insurer you need to tell first – not a new insurer or your bank or anyone else.
If you cancel your insurance costs for your policy without informing the insurance company, the policy remains active. Then you might find yourself being chased by the insurer for arrears.
They may also withhold documents, such as confirmation of your no-claims bonus, until you make full payment.
A phone call is usually the easiest way to get through to them. That might prove to be enough in itself, but sometimes they could ask you to put your decision in writing.
They might also use this opportunity to see if there's anything they can do to keep your custom, such as offer you a renewal discount.
If you do go ahead and cancel, you should be told at this point of any fees that you may incur for cancelling.
Only when you've spoken to your insurance company and cancelled your policy should you cancel your direct debit with the bank.
Why might I cancel my home insurance?
There are various scenarios that might see you wanting to cancel your home insurance.
You could be selling and moving. You might have found a cheaper deal elsewhere. You might be fed up with the customer service from your current insurer.
Or, you might have simply changed your mind over a policy you recently took out.
When can I cancel my home insurance?
You're allowed to cancel your home insurance policy at any time.
But you should be aware that the timing may play a part in whether or not you pay an exit fee – and how much that fee is.
What is a 'cooling off' period?
If you've only just taken out your insurance policy, cancelling is pretty straightforward.
By law, you have a 14-day home insurance 'cooling-off' period, during which time you can cancel the policy without quibble or question.
This period starts either from the day your insurance policy kicks in or from when you receive your policy documents, whichever is later.
You might not get every single penny of your money back, but you should get most of it.
You should receive a refund of any insurance costs you've already handed over, minus a proportionate payment to cover the handful of days when the policy was in force.
This may also apply to any add-on policies you took out at the same time.
Your insurer may charge you a set-up fee, which is about £15.
If you're thinking of cancelling your contract, you should get in touch with your insurer as soon as possible to avoid exceeding the 14-day limit.
Remember that you don't need to cancel a policy if you plan only to change your details. Most insurers can even adjust your insurance cost if you move house.
What happens if I cancel my home insurance after the cooling off period?
Things get a little more complicated if you cancel your home insurance any time after the cooling-off period but before your renewal date.
Most insurers will give you a pro-rata refund, provided you haven't made any claims during the policy year.
So if you cancel after 6 months, your insurer should return half of your annual costs, minus charges.
Administration fees are typically between £35 and £50 – you can check your documents to find out what you could be charged with.
If you received a discount on your premiums at the time you took the policy, your insurer is likely to cancel that. They usually deduct the amount from your refund.
You may be cancelling your policy to take advantage of a cheaper home insurance deal elsewhere. But these charges could wipe out your savings.
It may be cheaper and easier to wait until renewal before hunting down a better deal.
What to do if you disagree with cancellation charges
You can make a complaint to the company if you think the cancellation charges are unfairly high. Or if you feel you have to cancel because of a possible mistake on the insurer's part.
Write to the insurer's customer services. Give clear details of your case and explain what happened, when, and why you think you've been unfairly charged.
Even if the fees are laid out in the policy booklet, you may be able to challenge them.
Keep a record of who you speak to and who you write to (and use special delivery with any mail you send).
If the company doesn't deal with your complaint to your satisfaction, you can take your case to the Financial Ombudsman Service, at no cost to you.
Keep yourself covered
It's important to make sure that you have a new policy in place before cancelling your previous policy.
Otherwise you won't be covered if your home suffers theft, loss or damage while between policies.
Before you get your new policy, it's worth checking how much home insurance cover you need so you're fully covered, but not paying over the odds.
Remember, if you have a mortgage, buildings insurance is usually mandatory.
When's the best time to get my home insurance?
The ideal time to shop around for a better deal on your home insurance is just before your annual renewal date.
Auto-renewal policies might sound simple – they mean you can just sit back and let the policy renew without having to lift a finger.
You also don't risk being without cover at the end of the 12-month period.
But auto-renewing can mean that you overlook the renewal period. This is when you can cancel your policy free of charge and without any fuss.
If you miss the cooling off period, then you're locked in to your renewed policy for another year.
If you want to shop around every year for a better deal on your home insurance, make sure you know when your policy is up for renewal.
Put the date in your diary and start doing some looking around a couple of weeks in advance.
Is my no-claims discount lost if I cancel my home insurance early?
No. But you shouldn't expect to earn another year's no-claims discount. Because as far as the insurer is concerned you didn't complete a full year without making a claim.