How can I protect my home from burglars?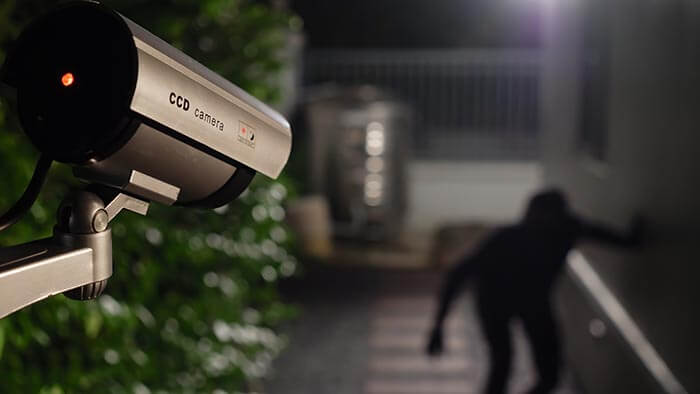 Keep yourself and your valuables safe from theft.
Now that people aren't stuck at home quite as much. there's the potential for an increase in burglaries.
And more than a third (37%) of Brits have been a victim of burglary, according to our research.*
So, what can you do to protect yourself?
Luckily you don't need to recreate the house from Home Alone. Here are some simple tips.
Lock your doors and windows - even when you're home
Sounds like overkill, right?
But 64% of burglaries happen while someone is at home. That's according to the Office for National Statistics (ONS).
And 15% of successful burglars got in through the front door because it wasn't locked.
Something as simple as locking up could be enough of a deterrent for an opportunistic thief looking for an easy score.
Remove the temptation
Out of sight, out of mind.
Remove any high-value items from near the window so thieves can't take inventory by peering in.
Be mindful of what's visible in your bins e.g. TV boxes or medications, so you don't advertise what's inside.
It might be good to keep your keys away from your front door, too. Thieves can sometimes hook these through the letterbox and let themselves in.
The ONS says that 6% successful burglars got in because they had a key.
And our research shows that around one in four people leave their keys either in or near their door.
Also, some thieves can use nearby keys to break into your car using keyless relay technology.
READ MORE: Is your car at risk of keyless theft?
Keep mum
If you're going away, be careful who you tell.
Letting a trusted neighbour know so they can keep an eye on things might be worth it. But telling the whole street might not.
According to the ONS, 43% of burglars were people known to the victim, at least in passing.
Avoid mentioning on social media that the house is going to be empty. That includes checking in at holiday destinations on Facebook.
The same applies for telling people when you're expecting a plumber or electrician. A thief could pose as a worker to gain access to your home without suspicion.
Invest in smart home security
Almost a third (30%) of Brits have a burglar alarm installed in their house. And 14% have some form of smart security.
Smart home tech could be an easy, affordable option if you want to beef up your home security.
You can hook your outdoor lights to your Wi-Fi and automate when they come on.
A smart doorbell camera lets you know who's lurking outside without you needing to go near the door.
Many of these gadgets are self-install, so you don't need to worry about getting someone in to sort it for you.
READ MORE: The best home security devices
Secure important or hard-to-replace items
Any important documents could be used by a thief to steal your identity. That includes passports, birth certificates and insurance documents.
Also, anything with great value - sentimental or otherwise - might be better off in a secure place.
A strong home safe could give these items extra protection from both theft and fire.
Make sure you secure the safe itself e.g. bolt it to the floor, or it might become easy pickings.
The most stolen items are:
| Item | % of burglary victims that said this item was stolen |
| --- | --- |
| Jewellery | 30% |
| Money | 25% |
| Garden / outdoor items | 23% |
| Sentimental items | 22% |
| Laptop / computer / TV | 21% |
Make things easier for yourself
These next tips aren't going to prevent a burglary, but they could help you out if you are a victim of one.
Consider contents insurance. A policy designed to cover your items from theft could come in handy if you're burgled.
Mark your items with UV ink. Use a UV pen to write your name and address on electrical and computer equipment.
If it's stolen and the police recover it, you might be able to get it back.
Register important items with the police. You can register certain possessions using Immobilise, a police database.
This helps keep track of stolen possessions e.g. if a thief tries to sell it on.
READ MORE: What to do if you get burgled
*Figures taken from omnibus research carried out by One Poll on behalf of Confused.com. This was an online poll of 2,000 UK homeowners and renters (nationally representative sample). The research was conducted between 4 and 6 May 2021.