If you own commercial property, it's important to protect your premises from harm.
After all, if something does go wrong then as well as having to put right any damage to the physical structure of your property, your business could be at risk – or your source of income if you're a commercial landlord.
Commercial property insurance can provide protection should disaster strike.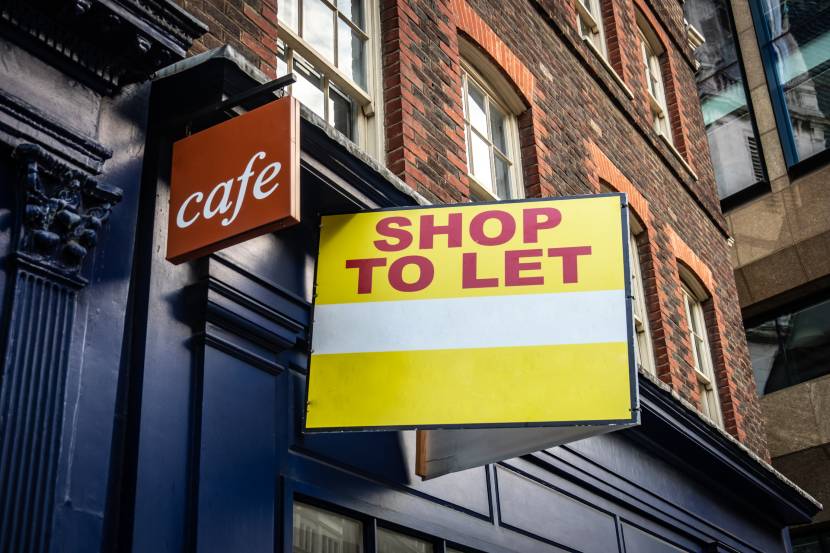 What is commercial property?
A commercial property is any building that's designed with business in mind.
This could be something relatively small such as:
A shop
A café
An office
An industrial building
It also applies to larger commercial premises such as:
Shopping centres
Industrial estates
What is commercial property insurance?
Commercial property insurance is a type of buildings insurance policy.
It's designed for owners of buildings that operate as commercial premises, whether you let the property to a business or run your own from it.
If you're a landlord, there are specific commercial landlord insurance policies, which cover the building itself from fire, theft and damage.
Compare home insurance quotes
What does commercial property insurance cover?
Commercial property insurance covers the costs associated with repairing and rebuilding your property.
Check out our advice on calculating your rebuild cost.
It covers the bricks and mortar as well as fixtures and fittings against:
Fire
Burst pipes
Flood damage
Riot damage
Theft
If they're not included as standard, you might also be able to pay for add-ons such as cover for subsidence and business interruption.
Public liability cover is another extra you might be able to add. This protects you if your business premises or activities cause injury to other people or damage to property.
What does commercial property insurance not cover?
As with all insurance policies there are exclusions. These could include:
The contents of your premises are unlikely to be covered unless you've taken out additional contents insurance. Contents can be defined as anything that would fall out if you turned the property upside down.
You have to pay the first part of any claim yourself – known as the excess. This could be up to a few hundred pounds and varies according to what you're claiming for.
Read your policy documents carefully to find out exactly what isn't covered and the conditions of the insurance.
For example, you're expected to take all reasonable steps to prevent loss or damage, such as by having adequate security measures.
What's the difference between commercial property insurance and business buildings insurance?
Business buildings insurance is broadly the same thing as commercial property insurance. Although it tends to mean insurance to cover your own business premises rather than a property you let to another business.
Do I need business buildings insurance if I'm a tenant?
No, you don't need to get cover for the building itself – that's your landlord's responsibility. Speak to them to make sure the building is covered.
You might still need to take out business contents insurance, though.
Is commercial property insurance a legal requirement?
No. There's no legal reason to get commercial property insurance, although commercial mortgage lenders will usually insist you get it as part of getting the mortgage.
But consider the financial implications you could face if disaster strikes and you're not insured.
Will business buildings insurance cover me if I work at home?
If you run your business from home, the building might already be covered by your home buildings insurance policy.
This depends on the type of business though. You're likely to need additional insurance if it involves visitors coming to your home.
You should always let your home insurance company know if you're running a business from home to make sure you're covered. If not, you might need to take out a specific business insurance policy.
How much does business buildings insurance cost?
The cost of getting cover depends on a range of factors. These include the nature and size of your business, its location and the type of building.
The higher the rebuild cost of the building, the more expensive the policy is likely to be. It could also cost more if it's in a flood-risk area or somewhere with a high crime rate.
What's the difference between rebuild value and market value?
When you get a commercial property insurance quote, you should be asked about the rebuild cost.
The rebuild cost is how much it would be to completely reconstruct the premises from the ground up. This is usually lower than the market value.
The market value is how much the property would likely sell for, which includes other factors such as:
Location
Local amenities
Potential for income
What are commercial landlords responsible for?
Much of what the tenant or the landlord is responsible for is down to the specifics of the lease.
In some cases, the tenants handle all health and safety. In others, the landlord looks after the 'communal' areas.
These are the common areas of responsibility:
Gas and electricity safety – this could be down to the landlord or tenant, so check your lease. The tenant might be responsible for maintaining the gas appliances while the landlord might have to make sure that the building's electrics are safe.
Maintenance and repair – any problems with the structure of the building are up to the landlord to deal with.
Asbestos – it could be up to the landlord or tenant to manage any asbestos risk.
Fire safety – this is usually down to the landlord but check your lease.
For more information, check out our guide on landlord responsibilities.
Can a landlord refuse to renew a lease on a commercial building?
There are some circumstances where landlords can refuse a commercial lease renewal, including:
Where the tenant is in breach of the lease conditions.
Where the landlord wants to use the property for their own business.
Where the landlord wants to redevelop the property.
How can I keep the costs of insuring my commercial building down?
Insurance companies work out prices based on risk. So, the greater the risk of damage, the higher your insurance costs could be.
Our home insurance expert, Jessica Willock, says:
"One thing you can do is lower the risk that something might happen to the property.
"Make sure the building's security is solid to reduce the risk of a break in. Installing smoke detectors and fire extinguishers could also reduce the risk of fire.
"And insulating the building's pipes could prevent burst pipes in the winter.
"The lower the risk of you making a claim, the greater your chances of not paying over the odds for your policy."
What other business insurance do I need?
Commercial property insurance covers only the structure and fittings – not the contents of your premises.
So to cover your belongings in the building, such as machinery, computers, office furniture or stock, you could look at taking out business contents insurance.
It can sometimes be taken out in 1 policy with commercial buildings insurance. But it's worth comparing the cost of a combined policy as well as 2 separate policies to make sure you're getting the best deal.
Even with property you rent out, you might want to consider taking out commercial landlord contents cover if there are any of your own contents inside (although the tenant is responsible for insuring their own contents).
As mentioned above, check to see if your commercial property insurance includes cover for business interruption. This would give you some financial respite if a problem with the building meant you were unable to trade for a period.
If you're not covered, you might be able to take out a standalone business interruption policy.
Public liability cover, meanwhile offers you protection if your business premises or activities cause injury to other people or damage to their property.
By law, you need to take out employers' liability insurance as soon as you have any employees. This can help provide compensation if any member of staff gets injured or falls ill as a result of the work they do for you. You can be hit with a hefty daily fine for failing to take this cover out.