Maintaining your home is important. It identifies issues before major repairs are needed and helps preserve your property's value.
Also, if you need to make an insurance claim and your insurer finds that your property isn't well maintained, they might decide not to pay out.
Keeping on top of routine maintenance doesn't have to be gruelling. A few simple checks at different times of the year is all it takes.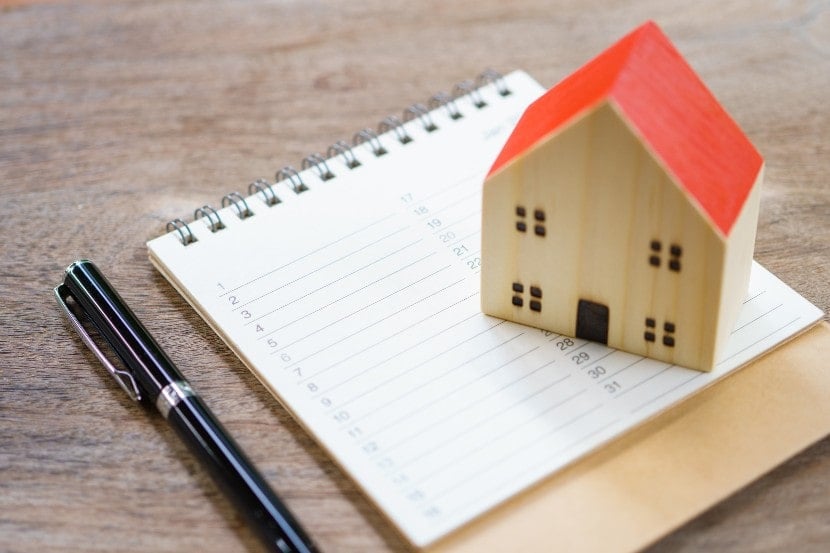 Monthly home maintenance checklist
Let's start with some routine maintenance.
These can obviously be carried out at any time but it's worth carrying out these checks at least once a month.
Checks to do inside your home
Make sure your smoke alarms and carbon monoxide detectors are working
You should test your smoke alarms and carbon monoxide detectors at least once a month to make sure they're in good working order. Ideally, test them every week.
This is the most important maintenance task on your list. You're at least 4 times more likely to die in a house fire if there are no working smoke alarms, according to the Royal Berkshire Fire and Rescue Service.
Carbon monoxide poisoning is caused by faulty gas appliances and systems.
It's referred to as a silent killer as it can't be seen, heard, smelt or tasted, according to the Royal Society for the Prevention of Accidents.
Boiler checks
Keep an eye on your boiler to make sure it's working correctly and that you're not having to constantly increase water pressure.
You should have your boiler serviced annually, according to the Chartered Institute of Plumbing and Heating Engineering.
Regular maintenance minimises the risk of your boiler breaking down and could help extend its lifespan. This should save you money in the long run.
You might also consider installing a smart thermostat as these can give you better control over your heating and alert you to any problems.
Our guide on the boilers could help you choose a new one if it's time to send yours to boiler heaven.
Water leaks
Water leaks can be identified by devices that send a message to your smartphone.
They're clipped near your stop tap and constantly monitor the system.
Escape of water is one of the most common home insurance claims - 29% of our customers said they had previously made a claim for escape of water when they got a home insurance quote with us*. And leaks can cause a lot of damage.
The average claim for escape of water is £9,344 for buildings insurance and £8,017 for contents insurance*.
Damp
Walk around and check the walls and ceilings for signs of damp.
Damp can ruin your decor, damage your furniture, and cause health problems so it's important to spot and fix any damp patches.
Locks
Have a look at the windowsills, and make sure the locks are working correctly.
Some windows have a key for the locks, so check the keys are working and that the window properly shuts.
Bathroom
Have a look at the grouting on tiles in the bathroom, and silicone around the edges of the bath, for any signs of wear.
If so, this could soon start to let in water and could cause damage to your flooring or your belongings.
Subsidence
If the walls have cracks or they look out of shape it could be a sign of subsidence. You'll need to have this checked out by a professional.
Condensation
Keep an eye out for condensation. This is when your windows steam up and create water droplets. If condensation is quite bad in your home, it could cause damp and mould. These both can lead to a variety of health issues.
Checks to do on the outside of your home
Gutters
Make sure your gutters are in good shape and not blocked or overflowing. Take a look at your fascia boards too. This is what the gutter is attached too, it also connects the bottom row of roof tiles to the rafters.
Pipes
Are there any unexplained damp patches underneath external pipes? If so, there could be a hairline crack that needs repairing.
Also check the outside drains to make sure they've not become blocked.
It's easy for them to get filled with all manner of rubbish over the course of a year.
Also, periodically lift the manhole cover to make sure everything is flowing away as it should.
Brickwork
Every now and then, check your brickwork.
Look for any erosion or missing pointing in the joints. It's worth filling these as the damage could continue to get worse.
Fences
Keep an eye on trees and plants to make sure they're not breaking through fences or overhanging your neighbour's property. You wouldn't want to cause an unnecessary neighbour dispute.
Fences are particularly vulnerable, especially if they've been standing for years. If your fence isn't maintained and looking worse for wear, and breaks down from a storm, then your insurer isn't likely to cover this.
Shed
You also need to look at your outbuildings. If the felt on your shed roof has disintegrated it could let in water and damage any items inside.
And if you've bought new garden furniture or expensive equipment, it might be worth investing in extra security. This should help to keep your shed or outbuildings secure.
This is especially important if you've invested time and money in your garden over the last few years.
Trees
Checking trees that are near your property may stop possible damage if a tree was to fall. Falling trees cause around £6,300 worth of damage to buildings, on average.*
You can do this by regular checks to nearby trees, trimming branches that may fall off in a storm, or getting a tree surgeon to check.
Seasonal home maintenance checks
There are also specific checks that should be carried out at certain times of the year.
You can also book in time to revisit your home insurance, especially accidental damage cover.
Spring home maintenance
Here are some key checks to do in spring:
Clean all windows - give your windows a thorough clean, inside and out, and check the frames for any early tell-tale signs of rot.
Check for winter damage - It's also a good idea to check your entire property for any signs of winter-related damage. For example damage to your guttering or structural damage to your home.
Check the loft - you're looking for any holes in the roof or damp patches.
Summer home maintenance
Here are your key checks for summer:
Replace the fence - Replace fence panels and posts while the weather is good. Also take the opportunity to tidy up pathways around your property.
External painting - If you need to do any external painting then now's the time.
Check for climbing plants - Carry out any repointing work that you've identified. Make sure climbing plants aren't taking a complete grip of your house.
Autumn home maintenance
As the temperature drops it's a key time to get any work completed before winter:
Insulate your pipes -make sure you have lagging around external pipes so they don't freeze.
Service your boiler - book a central heating service to make sure everything is working correctly before the winter sets in.
Service your radiators - make sure they're heating correctly. If they're not, then bleed them to ensure an even spread of heat.
Insulate the loft now if you're thinking of doing it. Stopping heat escaping out of the roof is a way to save on energy costs. You could also start any other projects that can improve your home's energy efficiency.
Check your loft pipes - make sure the pipework in the loft is properly insulated.
Sweep your chimney - If you have a chimney then you can get that swept and your flue checked. This is the pipe that takes away waste gases from the fireplace.
Winter home maintenance
Ideally you'd want to do all your home maintenance checks before winter as the volatile weather can cause even more damage. But these checks are worth doing throughout winter time:
Examine the roof for damage if there's a storm - Look for any missing or broken roof tiles and pay attention to the chimney breast to ensure it's in good shape.
Check your gutters - If they're blocked, then the water might come cascading down your brickwork, causing further problems.
Crop overhanging trees - Cut back overhanging trees. Any unstable looking branches need to be removed before high winds have a chance to put them through the conservatory roof!
Read our guide on preparing your home for winter for more tips.
Trusted trades
Keep a list of different tradespeople for hire.
One of the best ways to compile this list is through recommendation.
You never know when you need a reliable plumber, electrician or general handyperson. Having names and numbers handy can help you avoid making poor choices.
Maintaining an older home
It can be particularly important to carry out regular maintenance on older homes.
Historic England suggests identifying weak points and anticipating where problems may occur.
For example, you may decide you need professional advice and commission a condition survey of your home.
It's also worth considering what rules and regulations apply if your home is listed or in a conservation area.
*Data taken from Confused.com between December 2022 and May 2023
*Confused.com data. August 2022 - July 2023. Buildings, contents and combined home insurance policies.
Compare home insurance quotes