Home maintenance checks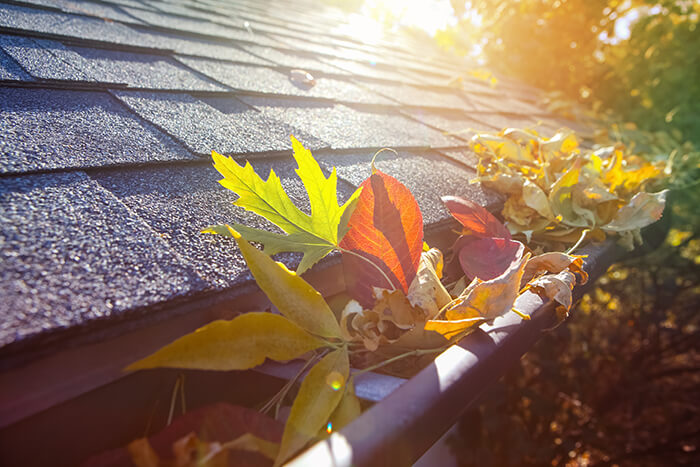 Spring has sprung and it's time to do some basic home maintenance checks.
It's spring and we're all suddenly housebound, so it's the perfect time to start looking at what basic jobs need doing around your home.
This could prevent any big repair jobs at a later date. Plus, keeping on top of maintenance tasks could get you a better price for your home insurance.
But it's difficult to know where to start. What checks should you be doing and when? Here's what you need to know.
Monthly checks
It's wise to give your home a good once over every month. You can keep an eye on any minor repair jobs and fix them before they develop into a big problem.
Here are some checks you can do to get you started:
Boiler pressure
Boilers are usually reliable but wear and tear can affect how well they run.
Your boiler should display a pressure reading between one and two. If it's lower than this, you could have a leak somewhere.
Do a visual check of all your pipework. If you notice a leak then get a professional in to fix it.
If your pressure reading is above two, try bleeding the radiators in your home.Find out how in our winter preparation guide.
If the problem persists, get a heating engineer or plumber to help you.
Read more: Boiler breakdown
Trees
Keep a close eye on trees, especially after storms. Loose branches can cause damage.
Smoke alarms and carbon monoxide detectors
It's important to check these on a monthly basis. You can check they're working by holding down the 'test' button.
Checks by season
Spring
Generally, it's a good idea to do a spring clean. While you're cleaning, take a look at your walls, skirting and your house in general to see if there's anything that needs special attention.Check for any signs of damp too.
Birds are beginning to nest in spring, and they love nesting in chimneys. You can buy wire chimney cages to keep the birds out.
You can fit these yourself, but it can be precarious, so it's wise to get a professional in.
While you're there, check your chimney for any signs of structural damage. Use a pair of binoculars to get a good view.
Check your loft for any signs of water damage from the winter months and make sure you have a good level of insulation. It should be 270cm deep.
Look at seals around the bath. If there are any gaps in them then it's a good idea to reseal it. You can do this using silicone relatively easily.
Clear out your drains, even if they're running well. You can clear household drains with drain unblocker and a bit of elbow grease.
Remember to wear gloves when you're removing blockages.
This extends to guttering too. Make sure your gutters are completely clear of leaves and debris.
Read more: How to spot signs of damp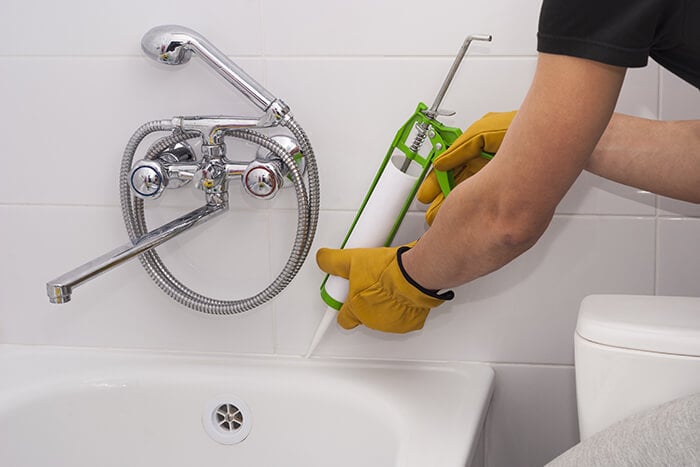 Summer
It's time to get into the garden. While you're pottering about, make sure any exterior taps are running properly and check pipes for leaks.
While you're outside, check the exterior of your home. Look for any cracks in the walls and scan your roof for loose tiles.
Check the mortar between the bricks too, this is known as pointing. If you notice gaps, it's a good time to get it repointed.
Read more: Burst pipes and stop taps
Autumn
It's all about heating! You should be ready for this if you've done your monthly checks on your boiler. The chances are you'll start using it more frequently in the autumn.
Check your radiators to make sure they're heating correctly. If they're not it might be worth bleeding them again.
Get your chimney swept and have your flue checked. This is a pipe that takes away any waste gases from the fireplace. You can find these on boilers too.
With the nights drawing in, you should start thinking about security. Make sure your security lights are working and check the locks on your shed.
Keep your guttering clear of leaves to prevent any blockages. Try to avoid piling them up against walls too, as this could lead to damp.
Prepare any outside taps and pipes for the winter months ahead. It's a good idea to either insulate them or turn off the water supply.
Read more: Boiler alert! The best boilers to keep you warm this winter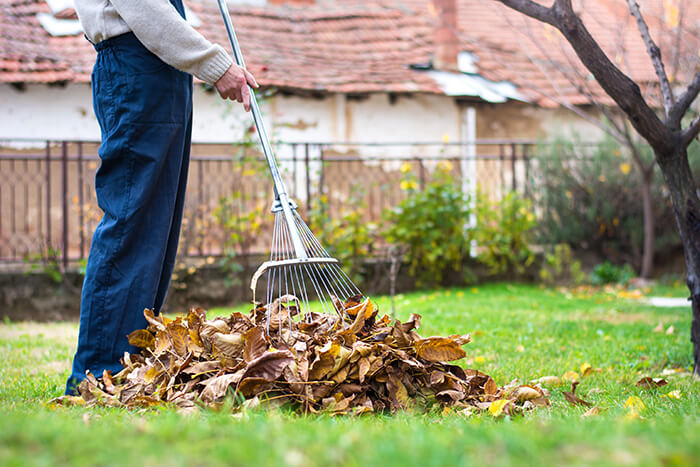 Winter
We know that the weather can be very unpredictable in the winter. But if you've kept up your maintenance throughout the year, you should be fine.There are still some visual checks you'll need to do though.
If there's been a storm, check all the fences and any nearby trees. Loose branches can cause a lot of damage. If you see a branch hanging precariously, call a tree surgeon to remove it.
Scan your roof frequently for any damage and check any pipes for signs of a leak.
Opening your windows occasionally will stop any damp building up.
Read more: Keeping your home free of condensation