Social media is the source of brand new trends every single day, and Christmas is no exception. From elaborate decorations to recipes for that all important Christmas dinner, there's no lack of inspiration across all social media platforms. So, if you're struggling for ideas for how to start getting into that festive spirit, social media is a great place to start.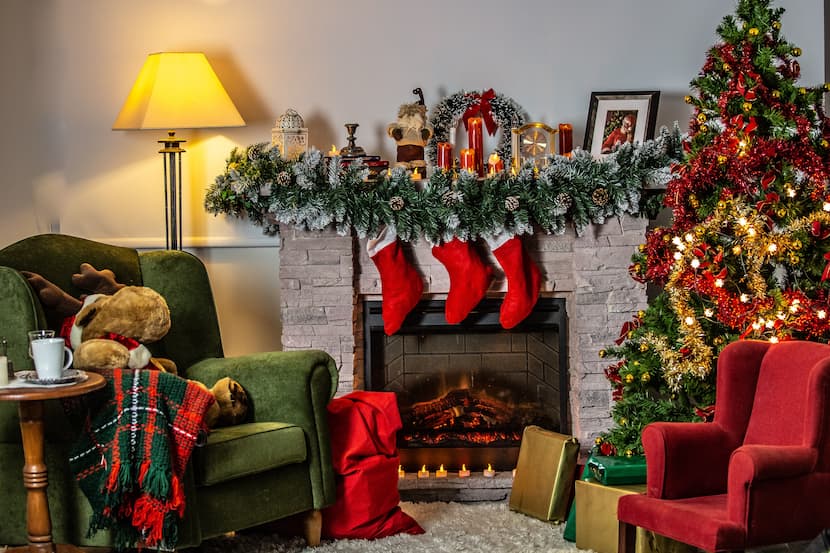 Social media is the source of brand new trends every single day, and Christmas is no exception. From elaborate decorations to recipes for that all important Christmas dinner, there's no lack of inspiration across all social media platforms. So, if you're struggling for ideas for how to start getting into that festive spirit, social media is a great place to start.
Where's the best place to start when you want to feel Christmassy? Decorations, of course! Bear in mind that some more permanent DIY projects could affect your home insurance. But adding some baubles and tinsel here and there is an easy and affordable way to add some festive cheer to your home with no long-term repercussions. Apart from the lingering sense of festive joy, that is.
To make sure your decorations are completely on trend, we've looked at Pinterest, Instagram and TikTok hashtags to find which have been mentioned the most. We also created an index by assigning each trend a score based on its ranking, revealing the top trends overall this Christmas.
So, without further ado, let's see what trends came top. It's the best inspiration to deck your halls you'll ever find.
Christmas trends according to social media
By scoring each trend, averaging the score out and multiplying this by 100, we were able to create an index to tell us the trends' scores out of 100. This way, we can see exactly which ones are the overall top trends of the year.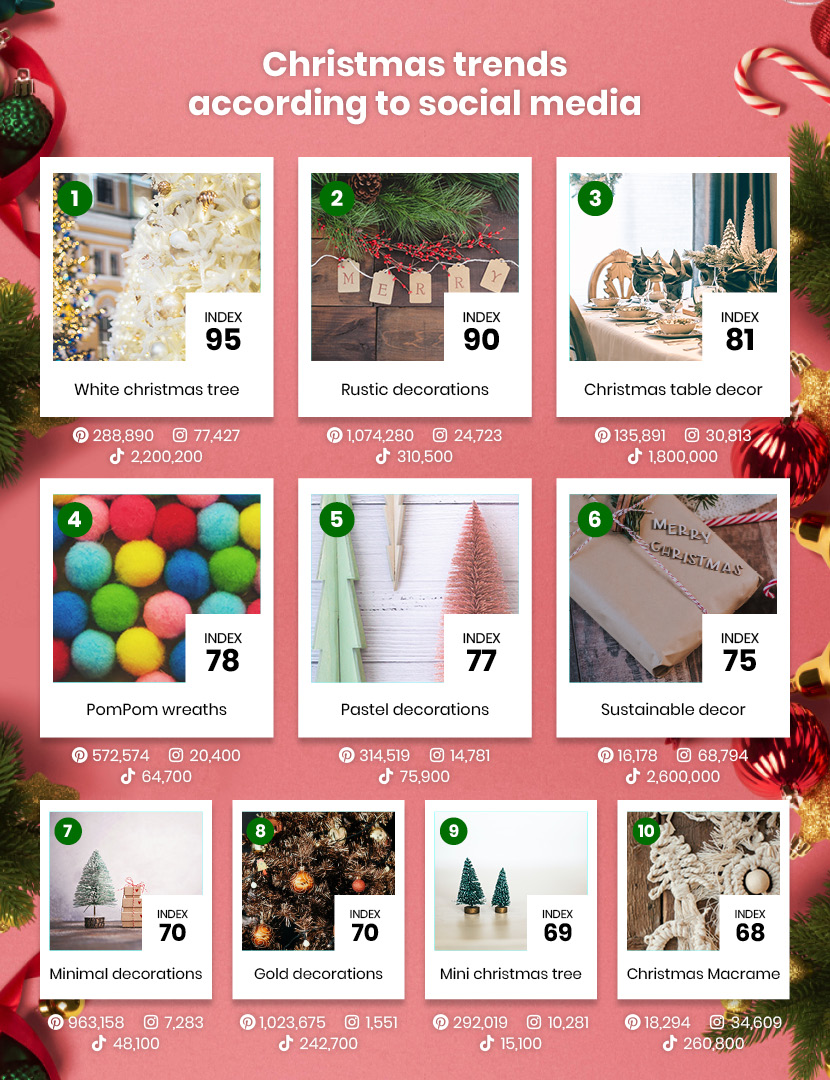 White Christmas trees are the most popular trend on social media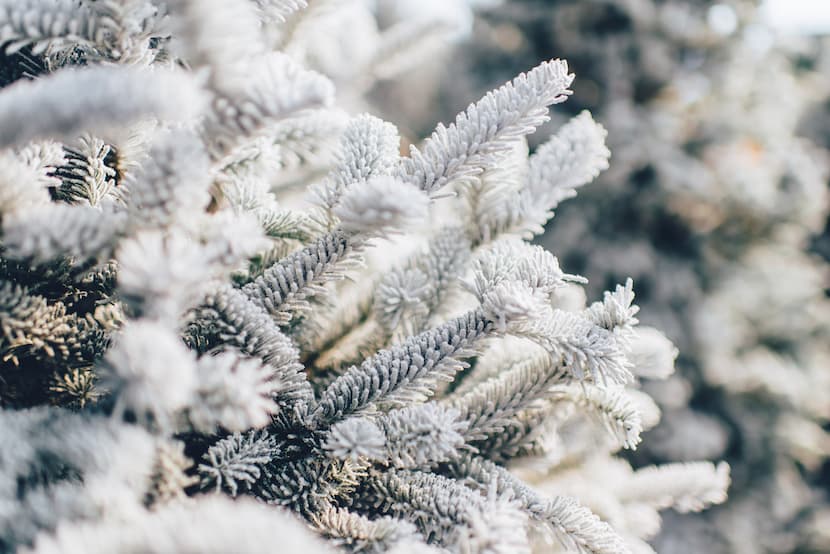 With over 2.5 million appearances across Pinterest, Instagram and TikTok, white Christmas trees are set to be a huge trend this year. In our index, this trend scores the highest with 95/100. So if you want to switch up the traditional tree with something more modern and unique, a white one could be the way to go.
Rural Christmas decorations are extremely popular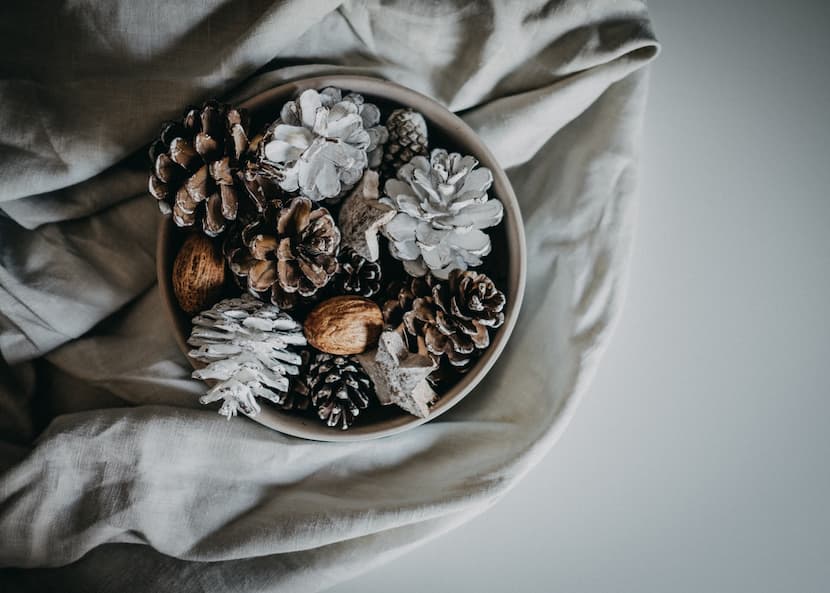 The rustic Christmas decoration trend appears 1.4 million times across the three social media platforms in our index. This makes it the second most popular trend this year, scoring 90/100. This trend is bound to make your home feel cosy this Christmas - why not give it a go?
Christmas table decor will be a huge hit this festive season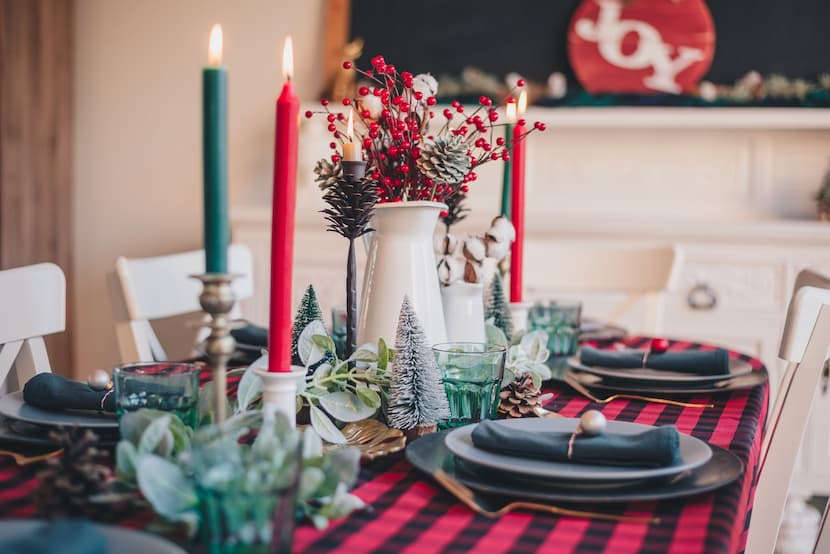 The focus is on the table this Christmas, with 'Christmas table decor' being posted over 1.9million times across Pinterest, Instagram and TikTok. In our index, the trend scores 81/100, making it the third most popular Christmas home decoration this year. If social media is anything to go by, your guests might be looking critically at your table decor, so don't let them down this year.
Christmas trends according to Pinterest
Pinterest is all about aesthetics, nice looking photos and the hottest trends happening at the moment. As a result, there's a great deal of inspiration there when it comes to this year's Christmas decorations. Here are the most popular Christmas home trends on the platform that you can bring into your own home this winter.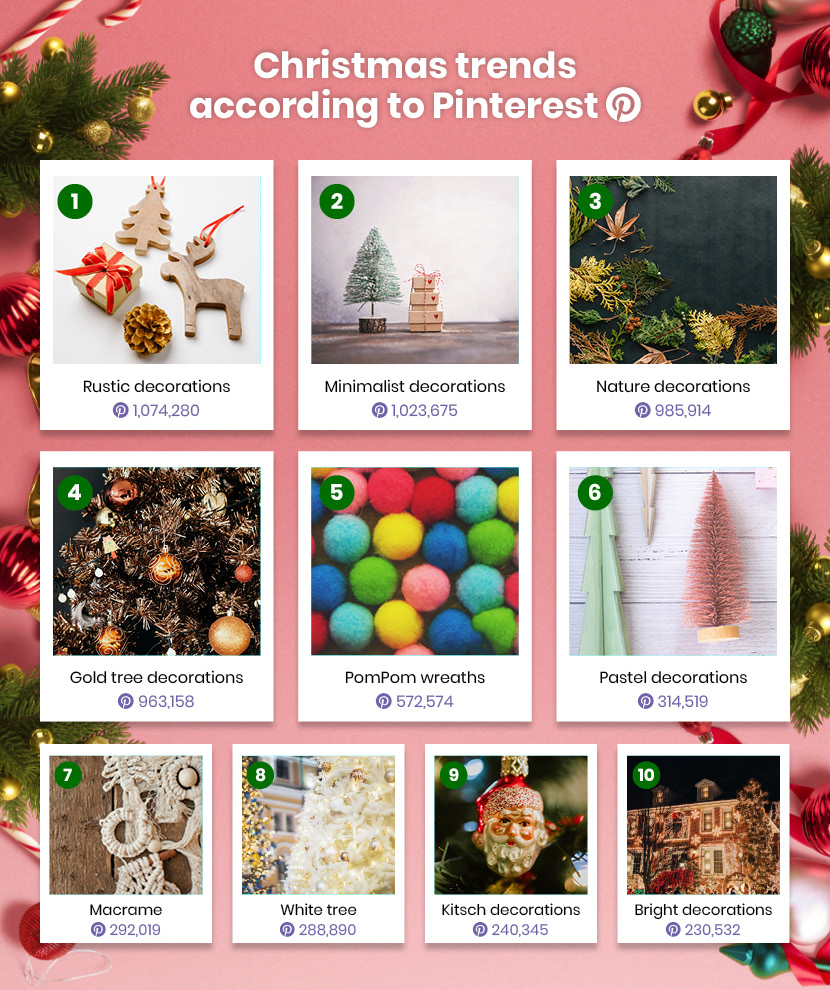 Simple, rustic inspired decorations have over one million pins
Being pinned a total of 1,074,280 times on Pinterest, rustic decorations are set to be a huge trend this Christmas. This look is easy to achieve with plenty of wood, natural elements and warm colours. So if you want your home to feel cosier than ever, going down this route is a great way to switch your decorations up.
Minimalist decorations are the second most popular trend on Pinterest
For those of you out there who want to veer away from the traditional every-corner-of-your-home-filled-with-tinsel decoration style, minimalism might be your new favourite thing. This trend has over one million pins on Pinterest, so while decorations won't be everywhere in your house, the style will likely be in countless homes this Christmas.
Nature decorations bring the outside in this Christmas
The trend of decorating your home with nature is big this year, with 985,914 pins on Pinterest. Starting with the classic Christmas tree, there are many ways to bring the outside inside this winter. Try some of these DIY projects:
Make some natural wreaths
Use pine cones as decor
Find some nice leaves and berries to create an all-natural centrepiece for your table
Gold tree decorations give your tree a modern makeover
If you need some help with deciding a direction for your Christmas tree decorations this year, look no further. Gold decs are in right now, with over 900,000 pins on Pinterest. Keeping all the trinkets in the same colours should make your tree look extremely chic. This could help it become the main feature of your home decorations. You won't be able to peel your eyes away from it.
Pom-pom wreaths bring fun to the festive season
Whether you want to turn your hand to craft one yourself or just admit defeat and buy one, pom-pom wreaths add a fun, twist to the classic door wreath. The trend has over 500,000 pins on Pinterest, so keep an eye out for plenty of these fun twists adoring your neighbours' doors this Christmas.
Christmas trends according to Instagram
Instagram is nothing if not a trendsetter. From make-up trends to fashion influencing, the platform has a huge amount of authority when it comes to deciding this year's Christmas home trends. Here are the top ones.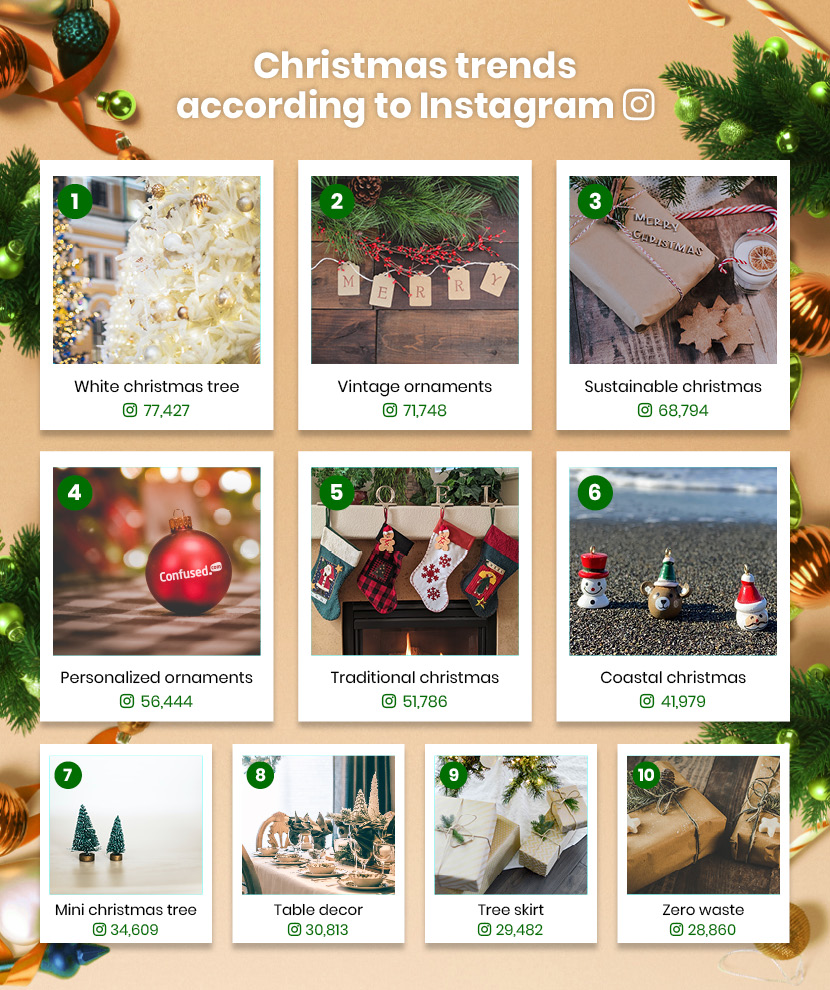 Alternative Christmas tree colours are well-loved on Instagram
White Christmas trees have been hashtagged 77,427 times on Instagram, making them the top trend on the platform when it comes to Christmas decor this year. For a quirky twist on an age-old tradition, changing the colour of your tree is an easy way to achieve a more unique look.
Vintage ornaments pay homage to Christmasses gone by
With 71,748 hashtags on Instagram, the old is coming back in with the vintage ornament trend. By adding these decorations, you can evoke the nostalgia and magic that we associate with this time of year, making this year's the merriest Christmas of all. Get some carols playing for an extra vintage feel.
A sustainable Christmas is on trend this year
Whether it's reusable wrapping paper, biodegradable glitter or an outdoor, planted Christmas tree, there are many ways to make your Christmas that bit more sustainable. And you won't be the only one, since this hashtag appears on Instagram 68,794 times. Being mindful of our carbon footprint and the effect on the environment is more important than ever, so make as many small changes as you can. Slightly less shiny wrapping paper won't ruin Christmas, we promise.
Personalised ornaments make for long lasting memories
Personalised ornaments have been hashtagged 56,444 times on Instagram, so if you don't already have a collection, now's the time to jump on the trend. These should last for years, bringing back memories every time you pull them out of the attic. Get them with your name on, your family's names on, your pet's name on - anything goes.
The traditional Christmas is making a modern comeback
Stockings hanging on the fireplace, a roaring fire as the backdrop, Christmas music playing in the background - there's nothing better than a good old traditional Christmas. According to Instagram, this trend isn't going anywhere, with 51,786 hashtags on the platform. Evoke feelings of Christmas past by giving this style a try.
Christmas trends according to TikTok
TikTok is one of the newer social media platforms, but its influence is huge. Individual hashtags can rack up millions of views easily, and Christmas trends are just one example of this. Here are the decoration trends that are taking TikTok by storm at the moment.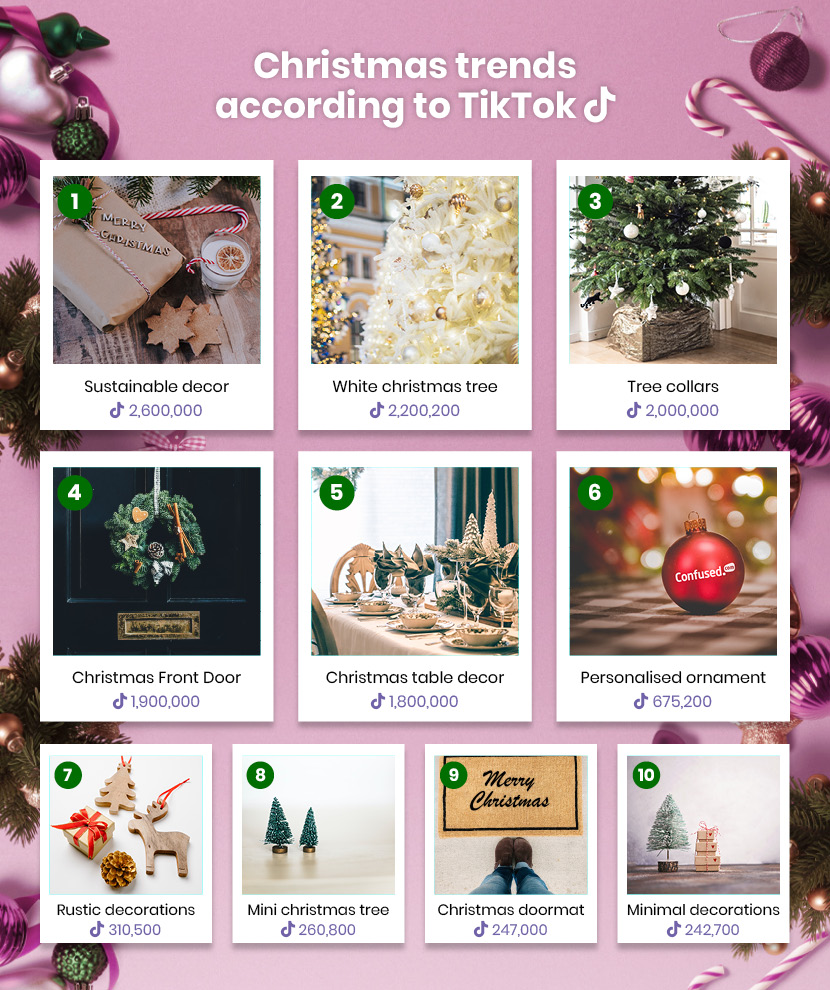 Sustainable decor is big on TikTok
The hashtag of sustainable decor has been viewed 2.6million times on TikTok, showing that this is a huge trend this Christmas. So, while you're busy thinking of what new things to buy your loved ones, also keep in mind how you can reuse decorations in the future. Making small changes here and there could make this Christmas the most eco-friendly one yet.
TikTok users aren't going for the green Christmas tree this year
As well as being a top trend on Instagram, white Christmas trees are getting a lot of love on TikTok. The hashtag has over 2.2million views at the moment, proving that a differently-coloured tree is just the thing to keep your decorations on trend. If you decide on this, remember to make a TikTok about it: it will probably do quite well.
Tree collars add extra flair to your decorations
It's not just the branches of your tree that need attention - the trunk can also be a star player when it comes to decoration. Tree collars are popular at the moment, and the hashtag has 2 million views on TikTok. These come in all sorts of styles and colours, so no matter what the rest of your decoration scheme is, you should find one to complement it.
Make your front door Christmassy this year
If you have an immaculately-decorated interior, why not bring this to the outside of your home? The Christmas front door hashtag has 1.9million views on TikTok. So transforming front doors into festive features will be seen in homes all over this year. Add a wreath, drape some fairy lights, hang up some baubles - you can really get creative with this trend.
Christmas table decor
As you sit down for your Christmas meal this year, make sure the table itself looks as beautiful as the rest of the house. This hashtag has been viewed 1.8million times on TikTok, and there's plenty of inspiration for what to fill the table with on there. After all, a festive environment is only going to make Christmas dinner taste that bit better.
This year's stand-out Christmas home trends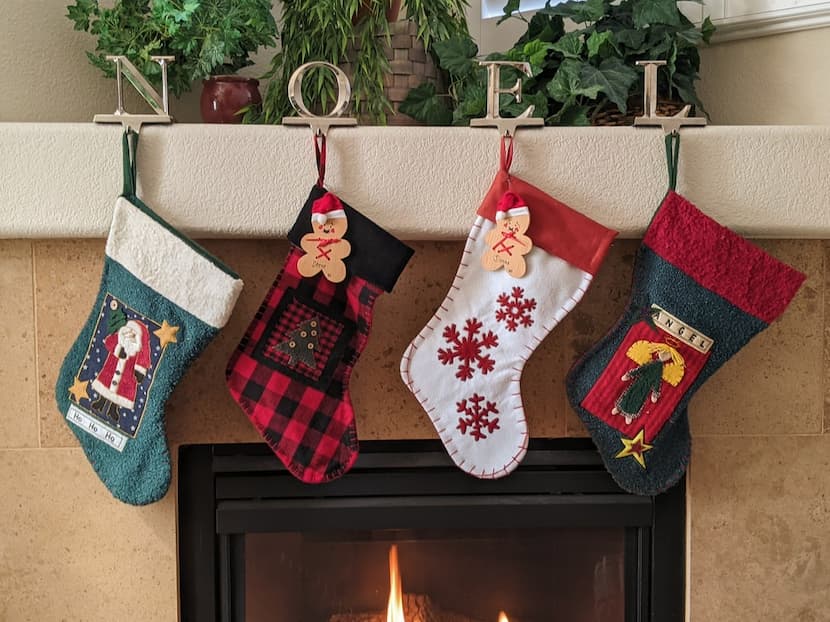 While some trends are specific to certain platforms, there are some that reach across social media, proving popular no matter where you look. So, if you only want to follow a couple of the top trends this year, there were a few stand-outs to us. Pick a theme, and get decorating.
Minimalist decorations are becoming more and more popular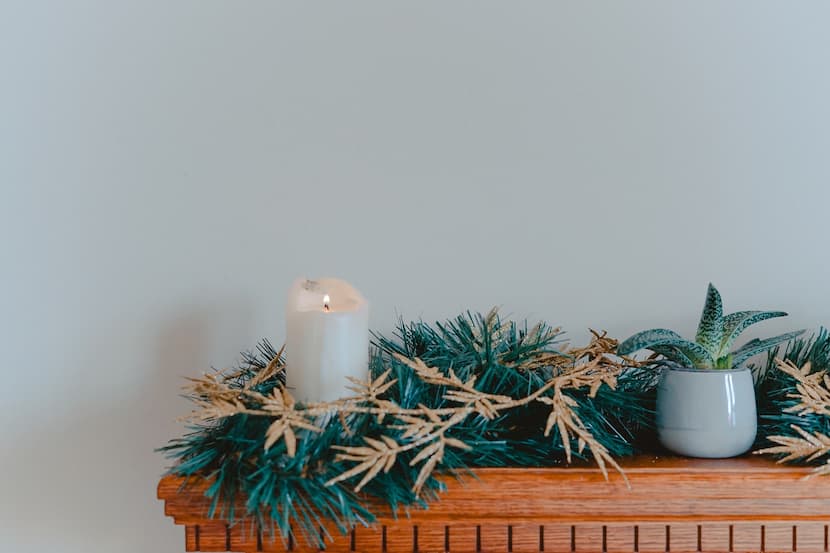 It may be especially popular on Pinterest, but minimalism has become a year-round trend in recent years. Taking this theme into Christmas will give your home a clean, fashionable and unique decoration style that doesn't require much effort at all. Just use some small trinkets, keep everything in the same colour scheme, don't overdo the bling, and you should have a festive home in no time.
Eco friendly decorations are on the rise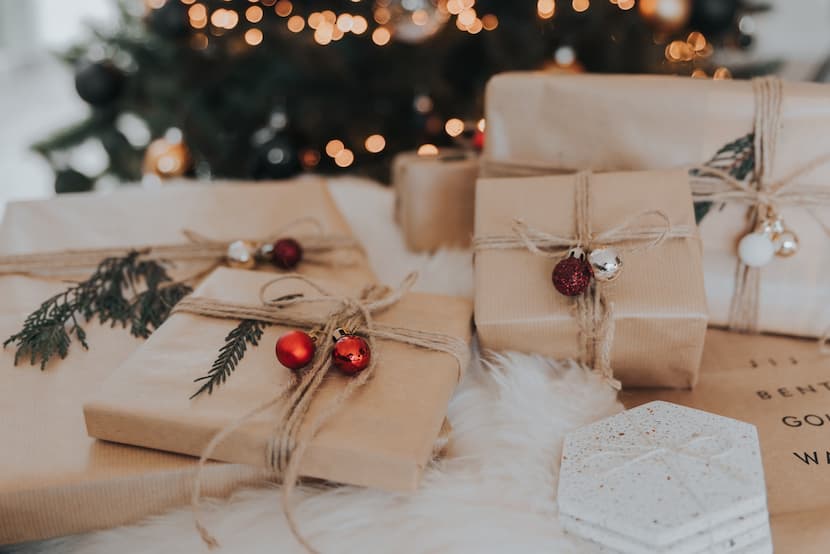 It's no surprise that sustainable decorations have become a popular way to get homes looking Christmassy. With increasing emphasis on being eco-friendly, making small changes to switch to sustainable versions of well-loved decorations is easy. You can even combine this with the 'nature decorations' trend to achieve the natural look while also saving the environment. It's a win-win!
Rustic and traditional decorations are still firm favourites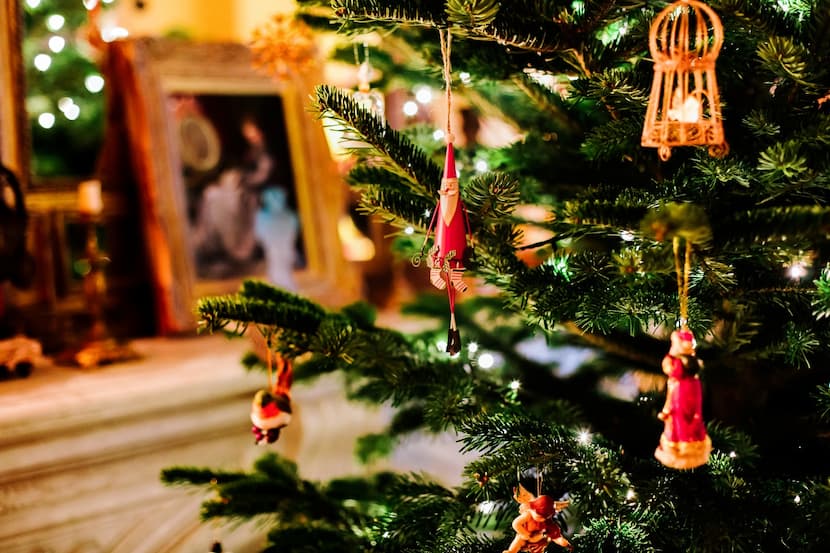 There are a lot of trends that are harking back to a more traditional, rustic Christmas. With natural materials, classic decorations and extremely cosy atmospheres, this style is perfect for an intimate and memorable Christmas with the family. Pop on an old festive film as the perfect final touch.
Will following these trends affect my home insurance?
There are a few ways in which following these Christmas trends could affect your home insurance, but most of the time, if you're careful, this shouldn't be anything to worry about. Most people won't be making any structural changes just for Christmas. But if you are more of a 'go big or go home' type of decorator, then you should tell your insurer about any major changes.
If you happen to make some accidental damage in the process of putting up your decorations (we've all been there), you might be covered by insurance. If your policy includes accidental damage cover, then you don't have to worry about accidentally knocking over any valuables when you put up your Christmas tree. Just sit back, listen to some Mariah Carey, and let it be taken care of.
Jessica Willock, home insurance expert at Confused.com, comments: "Putting up your Christmas decorations is the start of the most festive time of year. While some people may look to recycle the same decorations every year, social media platforms like Pinterest, Instagram and TikTok are now becoming the go-to destinations to find the latest DIY hacks or upcoming trends for your home.
"People might not think twice about taking on the latest home renovation project and could be completely unaware that it can affect your home insurance premium. You won't need to tell your insurer about minor DIY projects like hanging up decorations. But if you plan to make more permanent changes or put up decorations that could cause potential damage it's vital that you tell your insurer. Hanging up Christmas decorations doesn't usually require permanent changes to your home. But there might be some accidental damages such as spilling a drink onto a carpet or knocking over a TV trying to put the star on the tree. It's important to have the right contents insurance to protect your belongings in case something breaks or if there's any accidental damage."