Confused.com
Save up to £172* on your home insurance
Plus choose a free gift with Confused.com Rewards**
It's a win-win.
How to claim a reward
*Based on data provided by Consumer Intelligence Ltd, www.consumerintelligence.com (January '23). 51% of home insurance customers could save £172.55 on a combined policy.
**Single annual policy. Shell Go+ account required. Only one £10 fuel reward can be used per transaction and each can only be used on fuel purchases of £10 or over. HelloFresh 18+ subscription service. Geographical exclusions apply. T&Cs apply
What add-ons are available with a listed building insurance policy?
There are some extras you could add to your policy if you need them. These provide additional cover for:
Accidental damage
Home emergency cover
Legal expenses
Subsidence
Unoccupied property
Accidental damage covers you for damage that happens accidentally – for example, if you spill wine on the floor.
Home emergency protects you from sudden misfortunes that compromise your home or your health. For example, a burst pipe or a broken-down boiler.
Legal expenses could help cover your legal costs if someone injures themselves on your property and takes legal action against you.
Subsidence cover covers the cost of repairs if part of the building starts to slip. This might be important for older buildings that rest on not-so-solid foundations.
Unoccupied property cover could come in handy if you're away from your property for more than 30 consecutive days. Most buildings insurance policies only allow you to be away from your property for up to 30 days. The added cover extends this.
What are the different rules for listed buildings in England, Northern Ireland, Scotland and Wales?
England and Wales use the same grading system for listed buildings - Grade I, Grade II* and Grade III.
You can apply to have a building added to the register of listed buildings at Historic England or Cadw.
To make any changes to a listed building in England and Wales, you need to apply for consent with your local authority.
In Scotland, listed buildings are graded in 3 slightly different categories. They cover buildings of special historical interest that are:
Category A - outstanding examples of a particular period
Category B - major examples of a particular period
Category C - representative examples of a particular period
You can apply for listed building status at Historic Environment Scotland.
In Northern Ireland, buildings are graded in four categories by the NI Department of Communities:
Grade A - buildings of the greatest importance that are representative of a particular style or period
Grade B+ - buildings that have exceptional features that don't quite meet the criteria for grade A
Grade B1 - good examples of a particular period where one or more features are of exceptional interest
Grade B2 - special buildings with features that raise them above the standard of others in the area
Grades B1 and B2 allow for some degree of imperfection or alteration.
Each database will allow you to check if your property is listed and what grade it is.
Why do I need listed building insurance?
Owning or living in a listed building is a privilege, but also a responsibility. Its listed status usually means you need to comply with strict rules on how you can change and maintain the property.
This usually comes with added costs, especially when you factor in the specialist materials and unique skillsets required for traditional construction methods.
For example, a small thatched roof could cost thousands of pounds to replace. And, due to natural wear and tear, you might need to replace it every decade or so.
If the roof caught fire after being struck by lightning, for example, that cost could be covered by your listed building insurance policy. Without it, you might have to foot the bill yourself.
Most listed building insurance policies insist that you maintain the property to a good standard. This includes:
Regular checks of the roof for loose tiles and damage
Checking for cracks in the walls – a possible sign of subsidence
Maintenance to prevent damp in the building
Pruning of trees and removal of invasive plants like Japanese knotweed
Keeping gutters and drains clear and free of debris
Like standard home insurance, there's no legal obligation to insure a listed building. But it's recommended that you have a policy in place to make sure the building is properly protected. Most mortgage lenders will actually insist on people having an insurance policy in place as part of their terms.
What our home insurance expert says
Listed buildings are unique, but finding the materials to repair them is harder than for modern homes and can be more expensive. Having listed buildings insurance can give you peace of mind that if something does happen to your listed home, you'll be covered.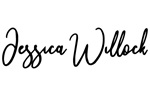 Jessica Willock
Home insurance product manager
"All in all a good site to quickly find the best home insurance."
Julia - Confused.com customer (March 2023)
"It gives a wide range of quotes, with a variety of options."
Robert - Confused.com customer (March 2023)
"Easy to navigate, quick response and very good prices. Couldn't be better."
Mahmoud - Confused.com customer (March 2023)
Need more help?
If I live in a conservation area, do I need listed building insurance?
Conservation areas have additional protections that go beyond the buildings themselves. A conservation area might also include unique and interesting landmarks, roads and boundaries.
If your house is in a conservation area, chances are the property itself is a listed building. If this is the case, it might be worth considering a listed building insurance policy.
How do I maintain my listed building?
It's important to take good care of your listed building. Regular maintenance reduces the risk of smaller issues becoming big, expensive problems. This also reduces the risk of you making a home insurance claim.
Regular checks on your listed building are much the same as any other property. Regular inspection of these areas should help keep your home in a good state of repair. You should check for signs of wear, rot, damp or damage in your:
Guttering and drainage
Roof
Walls and brickwork
Wooden beams
Remember that any repairs you make shouldn't take away from the historic character of the building. This might require specialist materials or techniques. This is why it's important to address small issues before they become bigger problems.
How does planning consent for a listed building differ between England and Wales, Scotland and Northern Ireland?
Planning consent is down to your local planning office, who may refer the application to one of the higher planning authorities in the UK. This depends on where you live:
In Wales, your local planning office refers to the Welsh Government and, if necessary, to Cadw.
In Scotland, your local authority refers your application to Historic Environment Scotland if needed.
In Northern Ireland, your local planning office consults the Historic Environment Division in the Department for Communities.
Show more
After buying
home insurance
,
96%

of Confused.com customers would recommend us (based on

31975

Reviews.co.uk respondents - as of 25/01/23). Read our reviews