Everyone wants the best for their children and providing them with a decent education will be high on your list of priorities. However, it's not a simple task.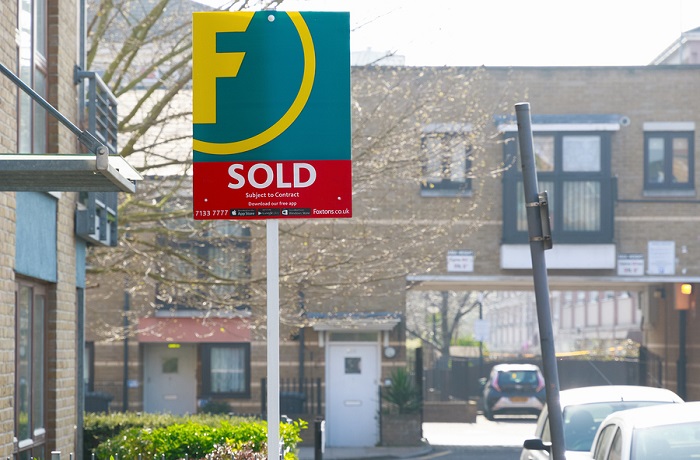 What price education?
Everyone wants the best for their children and providing them with a decent education will be right up there on your list of priorities. However, it's not a simple task.
Competition for places at the best and most popular schools is intense. Would-be pupils must live in the catchment area to stand any chance of being accepted.
This means demand for properties in any given area will be high. And you'll pay a premium for the privilege as homes near good schools cost more than those in surrounding areas.
In fact, buyers need to spend 8% more to buy near the best primaries. And 7% more to buy near top secondaries, according to a Department for Education report.
Compare home insurance quotes
School ratings lottery
An awful lot rests on how schools are rated by government education boards. Their websites include details on how they rate schools as well as the rankings themselves. In the UK these are:
To give a sense of how much power these authorities wield, consider the results of our study.
This showed the average house price in England where schools have the top Ofsted rating of 1 is £331,605. Costing almost £40,000 more than areas with Ofsted rating 2.
Assessing the quality of the school
Your next task is to select your preferred schools. Thankfully, this task is much easier today due to the amount of information available online.
For example, the schools' websites must include its admission criteria.
They should also have links to educational authority reports and various performance data, often referred to as league tables.
On this last point remember that schools are not assessed at the same time, neither are the league tables and grades updated all that regularly.
It could be the case that a specific school hasn't been assessed in years. In fact, the government says schools should be inspected every four years – a lot can happen in that time.
So, in some cases take the results with a pinch of salt, and do your own detective work. Speak to local parents, join community groups on social media, or the relevant Facebook group.
Virtually every town in the world has parents who are willing to share their experiences, so don't be too shy.
Among the issues you might want to subtly broach are as follows:
Does a particular school have problems with bullying?

What are people's experiences of the teachers?

Are there any issues that haven't been made public?

How prepared is the school for teaching children with a learning disability?
Again, Search online for news on the school, who knows what you may find, for good or bad.
This isn't paranoia, your child will be at the school for years, so you want to make sure you send them to the right one.
When it comes to competing the application form for schools, you can usually list two or three schools of preference.
Where possible, fill this quota to give yourself the best chance of getting somewhere you like which is local. This could be better than risking someone you don't know making an executive decision on your behalf.
Researching the school's acceptance criteria
There's more to school than just its location. You may follow a particular faith or have a preconception about a particular seat of learning's reputation or standing. Here are a few things to consider:
Faith schools: It's estimated that faith schools, those that follow a particular religion account for more than one-in-three primaries. They're popular among those who follow a particular order and want their children to become familiar with the teachings they believe in.
As you can imagine competition for places is at a premium. Proof is often demanded of allegiance to a specific belief.
Grammar schools: Children are selected for grammar school, at secondary age, by their ability. If they pass their Eleven Plus and there are spaces available, they may well be selected to attend.
Each of the four UK nations have a different accreditation and administration regime. But you can expect your child to be tested on English, maths and problem solving, or verbal reasoning.
Fee-paying schools: There's a whole host of fee-paying schools to suit all ages and bank accounts.
These include independent or private schools, which are essentially non-state schools, to the up-market public schools, such as Eton, and boarding schools.
There are also pre-prep schools for little ones aged from three to eight. And prep schools for children aged seven to up to 13.
Costs vary, and it is a long-term commitment. But if you're keen for your child to receive an exclusive education, check out what it'll set you back over the course of their studies before applying.
Also be aware of demand. Some of the more so-called elite schools require early registration.
Typically as soon after the birth of the future pupil as possible. There may also be a test involved nearer the time of registration too.
Looking at the local property market
It goes without saying that you'll need to visit the area to get a feel for the properties and where you'd like to live.
You can see how much properties have sold for via Land Registry figures on the official Government website.
Simply type in the road names or postcodes to get a full breakdown of prices achieved and the transaction dates.
Websites such as Findahood provide useful information such crime statistics too.
Local estate agents will also be a great source of information. Speak to them as early as you can so they know what properties might be of interest.
Scour property portals such as Rightmove and even consider approaching people directly to see if they are interested in selling.
It's also worth checking out the local authority website to see if there are any planning issues afoot.
You'd probably not want to move to a road that was earmarked for major redevelopments, such as HS2 coming through your back garden.
Take your time when planning the big move
The length of time it takes to buy a property can vary enormously so you need to factor this into your timescales.
If it's straightforward, there's no chain and nothing unpleasant shows up in the surveys, then you could complete within six weeks. Although up to 12 is usual.
However, if there are complications, which coronavirus may or may not be to blame for, you could easily be looking at six months.
This could de-rail your attempts to be in ahead of the deadline for applying to schools.
It's important not to let your desperation to have a postal address in the desired catchment area make you blind to potential problems.
All the usual house buying rules must apply. Will the property meet your needs? Are their undisclosed reasons for it being on the market?
When you're viewing properties, remember that estate agents work for the sellers. They'll be very experienced and polished, so aim questions at the actual owners if possible.
How to get your children into a school outside your catchment area
This takes some thought and preparation. Basically, you'll need to establish what the catchment area rules and see what you can do to meet them.
Don't just assume it's the family that lives closest to the school gates that gets in to the class room. Other factors can come into play, and some carry more weight than others.
Finding a school's catchment area
There is no definition of a typical catchment area, due to the multiple factors that come into play when establishing who has a right to attend a specific school.
Generally speaking, the closer you live to your preferred school, the better your chances of getting a place.
But this isn't guaranteed as the situation differs between areas. Incidentally, proximity to a school might be determined by the distance as shown on a map or walking distance.
Also, preference may be given to children who live closest to the preferred school rather than those who have one nearer to their home.
Other factors that might determine who gets a place include children with a sibling already at the school.
Some children might have needs that only a specific school in the area can provide for. Their applications will take priority in this case.
Likewise, children who have been adopted or who are in care are given preference, to compensate for typically difficult earlier-life experiences.
Speak to the local council for general advice on making your choice and find out how the admissions process works in different schools.
The earlier you find out this information, the better your chances of putting everything in place to make the admissions procedure as painless as possible.
Consider renting
Of course, you don't necessarily have to buy in the area. If you're moving to a new part of the country that you're not familiar with it might be worth renting for six months or a year.
As well as the flexibility, you won't have to raise thousands of pounds for a deposit – or pay the numerous fees associated with house purchases.
Renting is also worth considering even if your longer-term intention is to become a homeowner.
It can buy you time to look around and find the right house for your needs. Whatever you do, ensure you get the appropriate level of home insurance.
Loopholes to be avoided
As demand for high achieving schools is intense, desperate parents have reportedly gone to extreme lengths to secure their child a place.
For example, some rent a small flat in the desired catchment area – even though their main residence is further away.
Others put down addresses of friends or even, in some extraordinary cases, people they don't even know in order to fool schools that are oversubscribed.
Some local authorities have even employed investigators to catch out rogue parents – and when they do their offspring's place in the school will be withdrawn.
Have an alternative plan
There's always the chance you won't succeed in getting your child into the ideal school, so you need to consider your options in that scenario.
The fact is that getting on in life is more than just attending the right school, according to property analyst Kate Faulkner of Designs on Property.
"It's worth thinking about buying in a cheaper area, saving the money and worry of mortgage costs, and paying for extra tutoring/out of school activities," she said.
And finally …
Don't panic. Your child will get into a school.
They'll invariably have a whale of a time, making new friends and learning how to address and deal with new adults. From their class teacher to the dinner lady.
If, for some reason you need to move them to a new school, don't beat yourself up. By this stage you'll be an old hand at seeking out the right school for your child.