Not sure whether your van is properly covered? We explain how you can find out.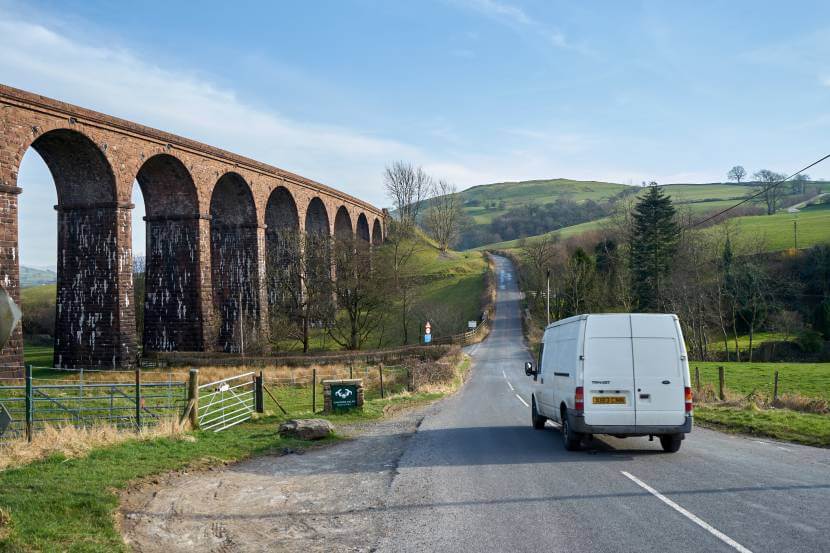 If you use a van as part of your business, it can be easy to forget who you're insured with or when your current policy is up for renewal.
Van insurance might often just one more administrative headache if you're running a small firm.
As a result, it's not unusual for van drivers to find themselves behind the wheel of a vehicle on which the insurance has run out.
But the consequences of this happening can be severe.
Anyone caught driving a car or van without the proper insurance could face a hefty fine, points on their licence or even a ban.
So how can you check your van insurance is up to date?
How to check if you have van insurance
There are a handful of ways of finding out if you have van insurance.
These days, most insurance companies send out paperwork like policy documents and renewal notices by email rather than in the post.
So start by having a trawl through your inbox, searching for 'insurance', 'van insurance' or 'renewal', for example.
If your insurer still corresponds with you through the post, look for any recent letters confirming your policy details. This should also tell you when your renewal date is.
Another option is to have a look at your bank statement. You'll see either a lump sum going out to your insurer at the start of the insurance period, or monthly direct debit payments.
If your last lump sum payment was over 12 months ago, or if your insurance direct debits have stopped, it's likely your cover has lapsed.
If these approaches don't turn up any evidence of an insurance policy, you can check with the Motor Insurance Database (MID).
They have a simple tool to help you check if your van is insured.
All you have to do is type in your van's registration number and it'll tell you if you're currently insured or not. It'll also tell you what make and model of van this registration plate is linked to.
If these details are wrong, you should contact your insurance provider -once you've tracked them down- to inform them of the mistake.
If the MID confirms that your van is currently insured, you should be able to wait to hear from your present insurer at renewal time.
At this point, it is well worth shopping around to see if you can get a cheaper quote from another provider.