How to check if your van is insured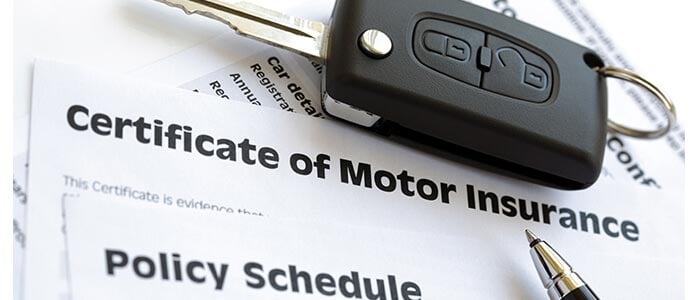 Can't remember if your van is insured? Here's how you can find out.
It's not uncommon to forget who you're insured with, or whether you're insured in the first place. After all, we all lead busy lives.
But forgetting to insure your van could be costly, not to mention illegal. If you're caught you could face a fine, points on your licence and in some cases, a lifetime driving ban.
So if you're in any doubt, follow these simple steps to find out whether your van has insurance.
How to check if you have van insurance
There are a couple of ways you can find out if you have van insurance.
Most insurance companies correspond through email. A quick search in your inbox for 'van insurance policy' might bring up your confirmation email.
Check through your old letters too. Some insurers send their policy documents through the post.
If you can't find this, check your bank statement. If you're insured, there'll be a direct debit from your insurance company on there.
If all else fails, you can check with the Motor insurance database (M.I.D). Enter your vehicle's registration number into their tool and it'll tell you if you're insured or not.
You can use the MID's tool to check who you're insured with and what your policy covers, but this costs £4.50.
Read more: How to save on van insurance
What if my van doesn't have insurance?
If you're using it then you need to have van insurance.
It's illegal to drive without insurance. If you're caught you could get a fixed penalty of £300 and six points on your licence.
If your case ends up going to court, you could get an unlimited fine and even be disqualified from driving. You'll also affect your chances of getting insured in the future.
The police have the power to seize your vehicle. In some cases they could even destroy it.
Even if you're not using your van you'll still have to insure it. That is unless you declare it as 'off the road'.
To do this, you'll need to apply for a SORN (Statutory Off-Road Notification) through the DVLA.
You can't use your van whilst the SORN is in effect or park it on any public roads. You can keep it on your driveway or garage if you have one though.
Getting a SORN means you won't have to pay insurance or tax. This may make it more cost effective - especially if you're not using it often.
How can I save on van insurance?
A survey we carried out showed that the earlier you renew your insurance, the more you could save.
In fact, taking out your policy the day before it's up for renewal could be 32% more than if you took it out three weeks earlier.
Increasing your voluntary excess could help reduce your monthly or annual insurance cost.
Your excess is the amount your insurer deducts from any payout from an incident. The higher your excess the less the insurer pays to you.
Insurers take risk into account when calculating your premiums. Reducing risk often reduces premiums, so bear this in mind when talking to your insurer.
For example, beefing up your security will help to reduce risk.
Insurers see big vehicles with a powerful engines as high risk. If you don't need a large van for your business, it might be worth downsizing.
How you're using your van will also affect your van insurance. For example, you may pay less if your van is for social use, as you aren't carrying expensive machinery.
It's worth looking at your mileage too. As a rule, if you spend a lot of time on the road, your premiums are generally higher.
But this doesn't mean you should underestimate to save money, or in fact over estimate.
Take a look at our guide on how to save on your van insurance for more tips.