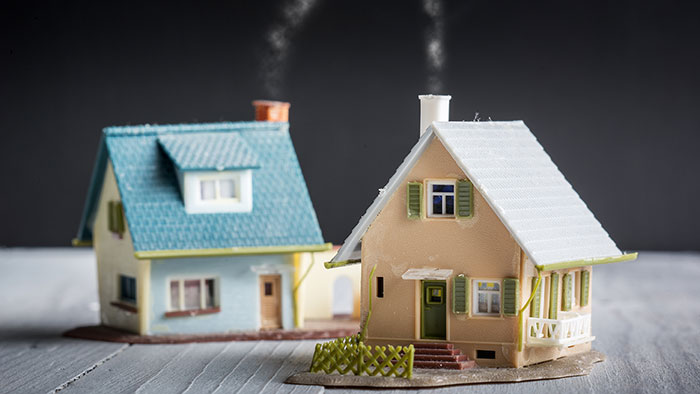 What is a second home mortgage?
If you're thinking of getting a second home to use as a holiday or weekend home, or to rent out on and off, you may need a second home mortgage.
As the name suggests, it's a residential mortgage for a secondary property.
If you're thinking of buying a second property with the sole intention of renting it out, take a look at buy-to-let mortgages.
What's the difference between a second home mortgage and a regular mortgage?
The main difference between a second home mortgage and a regular mortgage, is that it tends to be more expensive.
This is because:
You usually need at least a 15% deposit

Affordability checks tend to be more rigorous as you have to prove you can afford to pay off two mortgages

Higher interest rates
We don't compare this type of mortgage - this guide is for informational purposes only. But you can compare remortgages.
How does a second home mortgage work?
You'll go through the same home-buying process as you did with your first mortgage. You'll have to save up a deposit, go through the affordability checks and apply to get one.
If you're planning to rent out your second home, you'll run the lender through how much you'll be charging in rent and what your plan is for the home.
Thinking your second home will become your main home? You've got two years after moving into your second home to let HMRC know that this is now your main residence.
This way there's less risk of having to pay Capital Gains Tax when you sell it.
What are the pros and cons of a second home mortgage?
Pros:
Not tied to your current one – no risk of losing the home you're already living in

You have a secondary home for summer holidays or quick getaways
Cons:
Second, larger deposit needed

Stricter affordability checks

Can be expensive paying for two mortgages at same time
Is it hard getting a second home mortgage?
While the process is a bit more full-on, anyone can apply for a second home mortgage.
You're more likely to be approved if you :
show a track record of paying your current mortgage on time

have a good credit score

can prove that you can afford the extra payments of a second home
What other options are there to a second home mortgage?
Second home mortgages are sometimes confused with second charge mortgages and remortgaging. All three options are worth researching if you're looking for a lump sum or investment opportunity.
Remortgaging is when you change your mortgage deal, either with a different lender or a new deal with your current lender. It's worth exploring both options to see which is cheaper.
You may want to remortgage if your house has gone up in value, you want to lower your repayments to free up money each month or if you want to release some equity.
A second charge mortgage uses the equity you already have in your home, to secure another loan. The amount of equity you have determines how much you can get as a loan.
For example, if you've got a house worth £280,000 and you've got £200,000 left to pay on your mortgage – you have £80,000 in equity. Based on an average loan-to-value (LTV) of 75%, you could borrow up to £60,000.
If you choose to do this, you'll have two mortgages on your home.
Remember to seek financial advice before applying for one as if you can't meet the loan repayments, your home is the collateral here and could be taken away.