Insurers offer a multitude of add-ons to accompany your car insurance policy, but do you actually need them?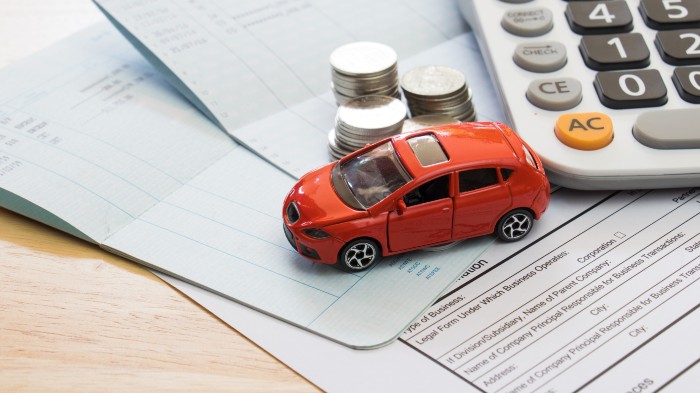 When you compare car insurance quotes, the cheapest policies tend to be the ones without added bells and whistles.
However, we're advocates of getting the right level of cover at the right price, rather than opting for the cheapest policies per se. It's best not to dismiss policy extras without considering the benefits and protections they may include.
Also, some things you may assume are covered by a policy may not be. It's always a good idea to check exactly what a policy covers before committing to buy.
So here's a run-down of the extras (or, in industry jargon, ancillaries) most commonly offered, so you can work out which you may need.
You can read in more depth about:
Compare car insurance quotes
EU Green Card
This acts as proof of your insurance throughout the EU and select non-EU European countries. Insurers recommend that you request one at least a month before you're due to travel. Green cards are invaluable if you're going for a trip on the continent, but needless if you're not.
Remember, if you're travelling to the EU, you'll now need a GB sticker for your number plate and in some cases an international driving permit (IDP). For more information visit GOV.UK.
READ MORE: Complete guide to driving abroad
Hire car
Most courtesy car agreements only come into play if your own car is damaged but repairable. In the event of a theft or a write-off, you'd normally be left without a set of wheels. Hire car cover gives you use of a motor for a few weeks while you sort out alternatives. If you think you can get buy for a bit without a car, you don't necessarily need this.
Personal accident cover
Most comprehensive policies have some degree of personal accident cover in place for the policyholder and their partner. What the personal accident add-on does is enhance this level of protection, sometimes to the region of £100,000. What's more, this cover is usually extended to everyone named on the policy.
Personal effects cover
This covers any personal items that are damaged in an accident, or stolen from your car. This usually covers items up to a value of between £50 and a maximum of £200, depending on the policy.
Windscreen cover
This does exactly what it says on the tin. It'll normally cover you for the cost of repairs to chips, cracks and other small damage. Or, in the case of more juicy smashes, if your windscreen needs to be fully replaced.
It also applies to rear screen or side windows, not just the windscreen. There may be an excess to pay, although this tends to be less than a regular policy excess, eg £60.
READ MORE: Windscreen cover explained
Audio equipment
A few things on this list may appear to be the kind of thing you'd expect to be covered anyway. But it's best not to assume that, especially where smaller insurance companies are concerned.
Audio equipment cover is one thing companies may offer as an extra. And, in addition to that…
Sat nav
Sat nav cover may be an extra for some policies. The thinking here is – much like with personal effects – sat nav and other such removable items aren't actually fixtures of the car.
READ MORE: The five best sat navs on the market
Lost/stolen keys
There's usually some cover for lost or stolen keys. However, the payout may be small. Replacing keys can be expensive, especially if your car needs to be reprogrammed when you get your new set.
This extra should give you the additional cover you need.
READ MORE: How to get replacement car keys when yours are lost
New car replacement
Imagine you've got a swanky brand-new car, and you ding it in the very first week. Horror! This extra will see that – if the car is beneath a certain age – it'll be replaced with another brand-new one.
Uninsured driver protection
If you're hit by an uninsured driver, you're obviously not going to be able to claim on their non-existent policy. But claiming on your own will lead to losing your no-claims bonus, even if you're not at fault.
That's why some insurers offer extra protection for just such a situation, or even offer this as standard. Some insurers may also see that you pay no excess as well as keeping your NCB, provided you aren't at fault.
Child car seat
This is becoming standard. And it tends to be the case that, after an accident – regardless of how minor – child car seats will be replaced. Even if there's seemingly no damage to them.
If you're a parent, you'll know that child seats are expensive. So this is a handy extra to have.
READ MORE: How to choose and fit a child car seat
Medical expenses
This will pay out a small amount towards medical expenses, regardless of fault. Typically, this is around £100. The limits are much higher if you take out personal accident cover.
Know what you're covered for
The lesson in all this is check the benefits of a policy carefully before committing to buy. And when your car insurance policy is next up for renewal you need to think about:
Which (if any) of these add-ons are included as standard?
Which ones might you need?
Which ones can you do without?
The main thing is to make sure you're not pressured into paying for anything you don't need, but that you get a level of cover you're happy with.