Insurance
How much could you save? Compare insurance providers to find the best deals
Buy car, home or van insurance and choose a freebie with Confused.com Rewards
£20 to spend

12 free car washes

£20 to spend

Free recipe box
Single annual policy. Lidl Plus app required 18+, HelloFresh 18+ subscription service, geographical exclusions apply. T&Cs apply.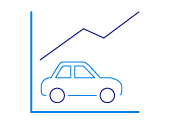 Car insurance price index
How much should you be paying for your insurance? Check the average price for your age and region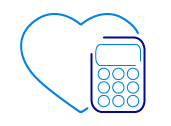 Life insurance calculator
Don't know how much life cover you need? This handy tool can point you in the right direction.

Car insurance price calculator
Find out the average price for car insurance for your age, sex and area. Try our car insurance price calculator.
Compare insurance quotes and start saving!
When we launched our online car insurance comparison service back in 2002, price comparison wasn't a thing. Flash forward 15 years and millions of quotes later, and we've helped save millions of customers up and down the country save time and money on finding car insurance.
What's more, we haven't stopped at car insurance. We've taken what we learnt and applied it further, so we're now comparing all sorts of products and services – from home insurance to van insurance, motorbike insurance, car finance… and much more!
It's all in the comparison
The beauty of insurance comparison is that it allows you a wider choice. Whether you're motivated by price, brand name, policy features or add-ons, our comparison service allows you to find a deal that meets your needs.
No longer is it necessary to settle for your renewal price. Comparison has opened the doors to give you a wider choice of insurers and prices.
Comparing insurance with us costs you nothing.
The quotes we find for you on car or home insurance aren't estimates. The price you see will be the price you pay – guaranteed.
You won't pay more for buying car or home insurance through Confused.com. The prices we quote are the same as if you went to the company direct