Trike insurance
Find a great insurance deal for 3 wheels with Confused.com
Get a bike quote
What our expert says:
"If your trike is a standard model we'll be able to offer you a range of great trike insurance quotes."
"If it's a conversion or a custom build, just make sure you have a conversation with your chosen insurer before you buy the policy to make sure they understand your trike. And if it's enclosed and has a steering wheel, it probably counts as a car for insurance purposes."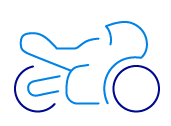 Top 10 biking holiday hotspots
Taking your motorbike on holiday? Discover the top 10 European destinations to explore on two wheels.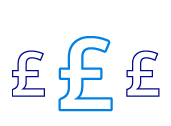 Drive down costs
Prices too high? There are things you can try to make your quote cheaper:


You might also be interested in other insurance types
Confused.com motorbike insurance is administered by Vast Visibility Ltd who are authorised and regulated by the Financial Conduct Authority under firm reference number 566973. Vast Visibility Ltd is registered in England & Wales No. 05866769 at office: 8 Princes Parade, Liverpool, L3 1DL. Our service is free and compares a wide range of trusted household names. Confused.com is an intermediary and receives commission from Vast Visibility Ltd which is a percentage of the total commission if you decide to buy through our website. We pride ourselves on impartiality and independence – therefore we don't promote any one insurance provider over another.