From a kitchen extension to a living room makeover, there are endless ways we can renovate our homes to increase comfort, practicality, and value.
But what rooms are at the top of our list to renovate, how much will it cost us, and have we thought about the impact it has on our home insurance?
To help answer this, we've surveyed 2,000 homeowners across the UK to find out the nation's most popular home renovations and how much we're spending on average.
The average cost to renovate your home in the UK
Survey results show that across 2,000 people surveyed in the UK, each of these rooms has been renovated by at least 75%: kitchen, bathroom, attic/loft, dining room, living room, master bedroom, second bedroom, spare bedroom, study, front garden, back garden, and utility room - with the average spend across all those rooms totalling £34,364.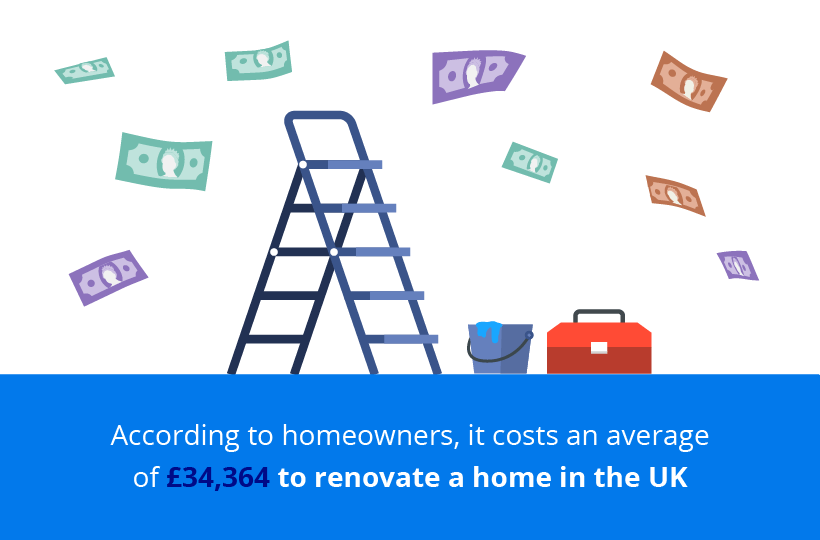 What are the most expensive rooms to renovate?
Some areas are more important than others to renovate, with the kitchen being the most desired room to transform. But which are the most expensive to update on average?
It won't come as a surprise for most that the kitchen is the most expensive room to renovate, with endless options to explore – from built-in equipment to creating a kitchen island. The bathroom also ranks as one of the most costly, alongside the living room and a playroom.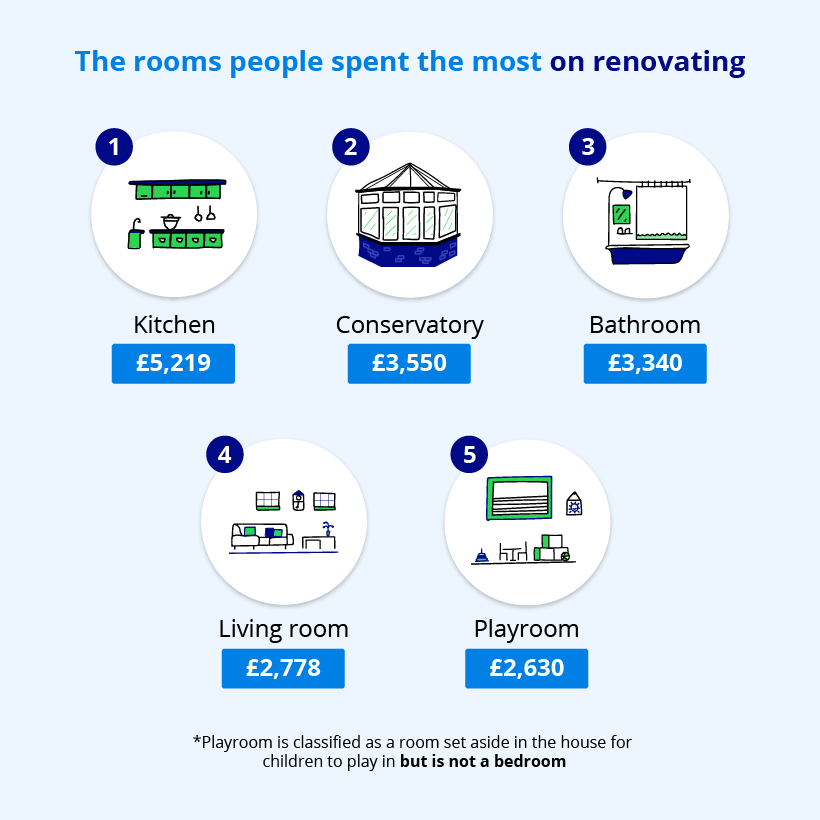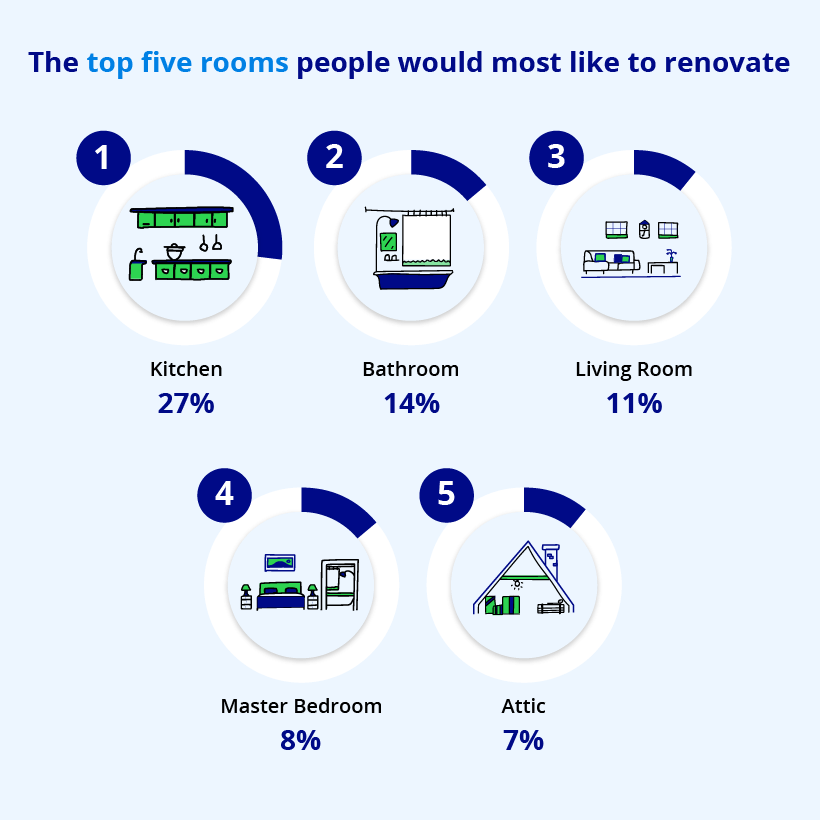 Which cities spend the most renovating their homes?
The amount we spend renovating our homes varies across the UK. York ranks at the top of the list as big spenders pay out £49,056. This is nearly double that of Manchester, who rank in 10th position spending an average of £27,217.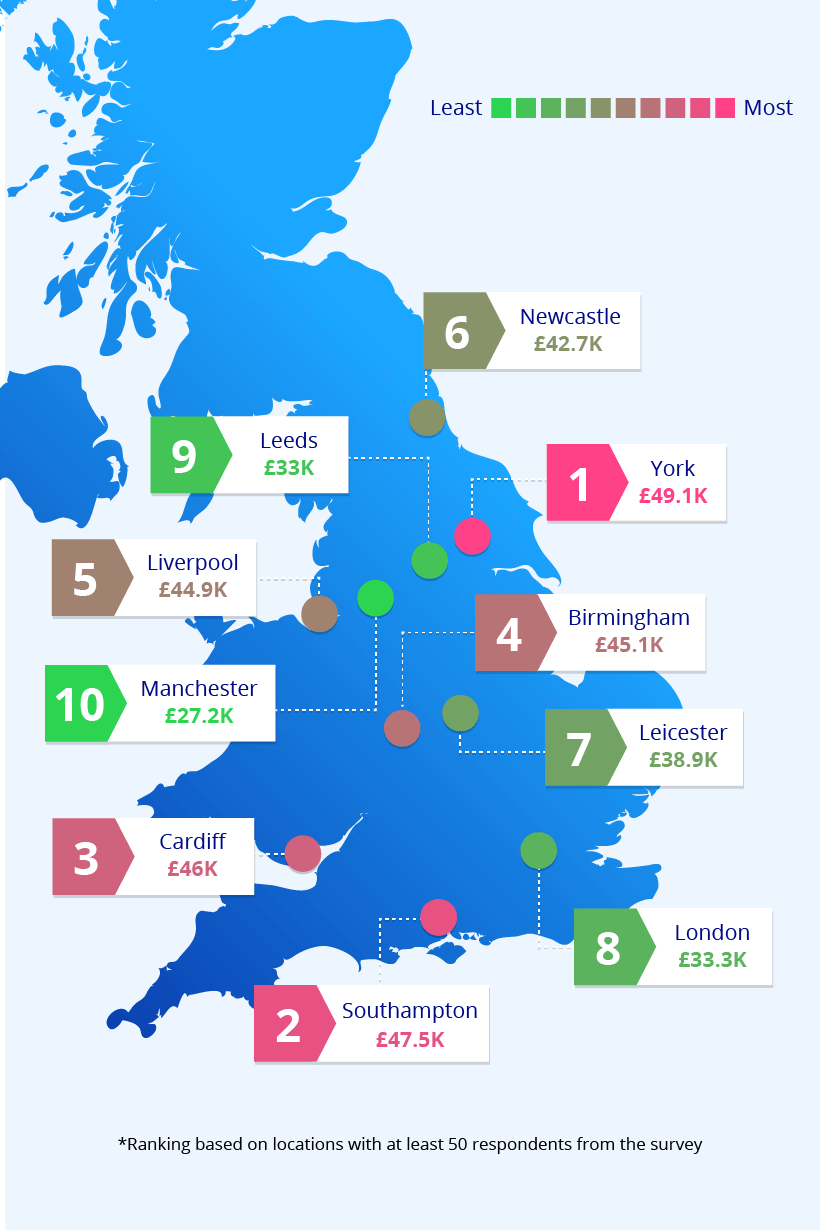 How much do we overspend when renovating our homes?
When renovating a home, it's important to factor in extra budget for any, unexpected costs. On average, people in the UK go over budget by £7,765.
But which city is overspending the most when renovating their home?
What are the main challenges to watch out for when renovating your home?
The after-effect of a renovated home is usually always worth it but the renovation process can be testing.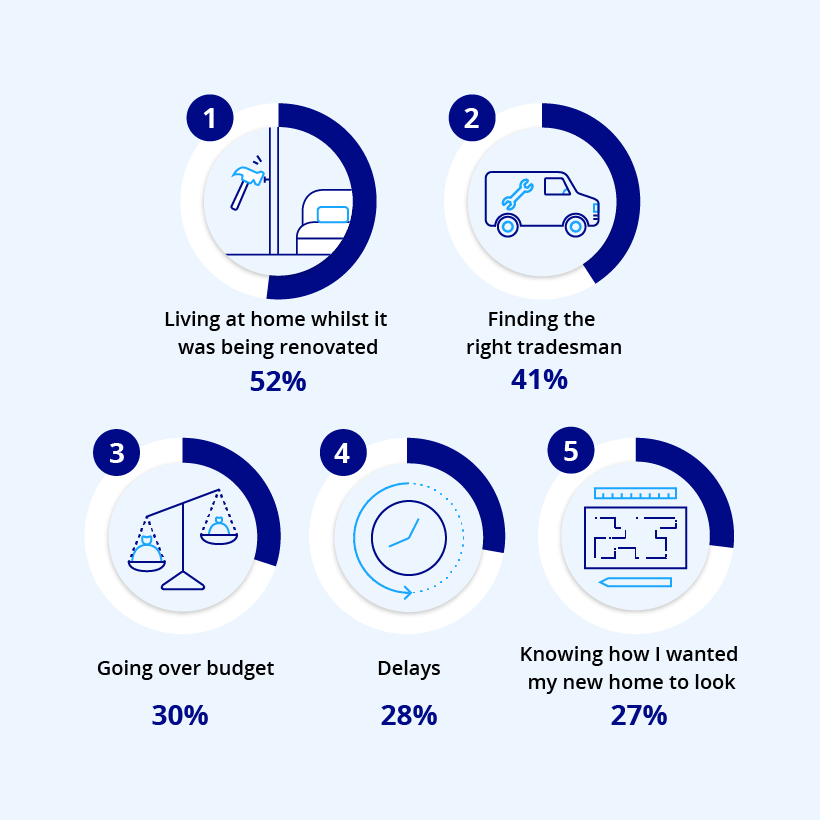 Unsure on how renovations could impact your home insurance?
Find out what you need to tell your insurer about
See what you could save on your home insurance