Buildings insurance covers the structure of the house and any permanent fixtures inside it. It covers the cost of repairs or rebuilding your home. It's not compulsory, but your mortgage provider might insist on you getting buildings insurance as a condition of your mortgage agreement.
The other form of home insurance is contents insurance. This covers your belongings, like your TV or sofa. You can these types of insurance together or separately.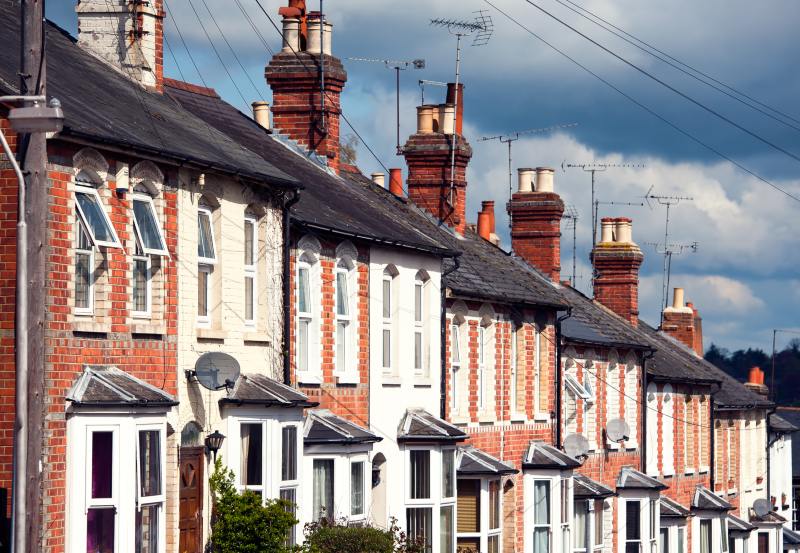 What does buildings insurance cover?
Buildings insurance covers the cost of repairing or rebuilding your home if it's damaged or destroyed by:
Fire
Lightning strike
Falling trees
Explosion (caused by gas leaks etc)
Earthquake
Vandalism
Vehicle collisions with the building
Burst pipes or freezing of the plumbing
External garages, sheds and fences tend to be covered, as well as the cost of replacing items such as pipes, cables and drains.
Permanent fixtures might also be covered. This includes the:
Roof
Walls
Ceilings
Floors
Doors
Windows
Fitted kitchens
Built-in cupboards
Bathroom suites
In the extreme case where your house has to be completely rebuilt, buildings insurance should also cover the cost of demolition, site clearance and architects' fees.
What's not included in buildings insurance cover?
There are some things that building insurance doesn't usually cover. Typically this includes:
Depletion of property (like dampness, condensation or rust).
Storm damage to garden property (such as garden gates and hedges).
Insects, birds and pests. You may not be able to claim damage made by pests or the cost to get them removed.
Compare home insurance quotes
Does buildings insurance cover roof repairs?
Buildings insurance should cover damage to your roof if it's due to an unexpected event that you had no way of avoiding. This includes damage caused by a storm.
But if the damage is caused by your failure to maintain the roof, you might not be covered. So if you fail to replace loose tiles and you end up with a hole in your roof, you might find yourself having to pay for it yourself.
Does buildings insurance cover leaks?
Policies might vary slightly, but usually buildings insurance covers the cost of repairs to the structure of your home if there's a leak. It's also likely to cover the cost of any further damage caused while locating the leak itself.
If your buildings insurance policy includes accidental damage, you should be covered if a leak is down to a mishap. For example, if you've accidentally put a drill through a water pipe.
What does buildings insurance cover in flats?
If you live in a flat as a tenant it's the landlord's responsibility to have a building insurance policy in place.
But if you've bought your flat and have a mortgage, your mortgage provider might require you to have buildings insurance.
If you're a leaseholder, the buildings insurance for a block of flats may be covered by the freehold owner. Although it's common for leaseholders to jointly own the freehold and share this.
Whatever the type of property – a house or a flat – buildings insurance covers the cost of repairing your home if it is damaged by:
A water escape or leak
Fire
Storm
Subsidence
Malicious damage
Falling trees.
The policy should cover you for the full cost of rebuilding your home in the worst-case scenario and give you a certain degree of peace of mind.
Do I need buildings insurance?
It depends on your circumstances. But these scenarios should give you a rough idea on whether you need buildings insurance:
| Question | Answer |
| --- | --- |
| Do I need buildings insurance for a mortgage? | "Your lender will insist you do as part of the condition of the loan, although it's not a legal requirement to take out building insurance if you have a mortgage on your property. ,If your home is completely destroyed, the mortgage lender is still going to want the money back." |
| Do I need buildings insurance if I'm renting? | "If you're a tenant, then you don't normally need a building's insurance policy. It should be your landlord's responsibility to insure the building.,You might still want to take out a contents insurance policy to protect your belongings though.,If you own a share of the freehold with other people in the building, you might have to get the cover yourself." |
| Do I need buildings insurance if I live in a flat? | "If you own a flat or part of a block of flats, you have 2 options:,You can buy an individual buildings insurance policy,If your flat is managed by a block agent they should do this for you" |
| Do I need unlimited buildings insurance? | "If you have a large or expensive home, unlimited buildings insurance might be worth it. There's no limit to how much you can claim if you have this type of policy. These policies can come with a high monthly cost though." |
| Do I need buildings insurance for a new-build? | "If you've bought a new-build home and the builder or property developer is registered with the National House Building Council (NHBC), your home should be covered by its 10-year warranty and cover, which is called Buildmark.,This protects you against certain defects and damage that appears as a result of shoddy workmanship.,But Buildmark doesn't offer protection against accidental damage. Make sure you know exactly what is and isn't covered under Buildmark as you might decide you need to take out buildings insurance cover as well." |
Can I get buildings insurance if my home is at risk of subsidence?
Most building insurance policies should cover subsidence to your home as it's standard in most policies.
However, if your home has been previously affected by subsidence, then you might find it more difficult to find an insurer who will insure your home.
It's important to be honest with any insurer at the early stages of finding a buildings insurance policy.
You must tell them of any glaring issues associated with the building. If you don't, you're at risk of invalidating your home insurance policy.
If you choose not to tell the insurer about issues such as subsidence, this could have a long-term effect if you choose to make a home insurance claim.
If you can't find an insurer to cover you, it might be worth trying a specialist broker.
The British Insurance Brokers' Association (BIBA) can provide further practical advice and can recommend a specialist if you suspect your property has subsidence.