Buildings insurance is a specific form of home insurance. While it's not compulsory, it could be worth considering if you're a homeowner.
The concept behind buildings insurance is simple – it covers the cost of putting right any damage to the structure of your home.
As well making sure you can afford to repair the damage when things do go wrong, it provides peace of mind even when things don't.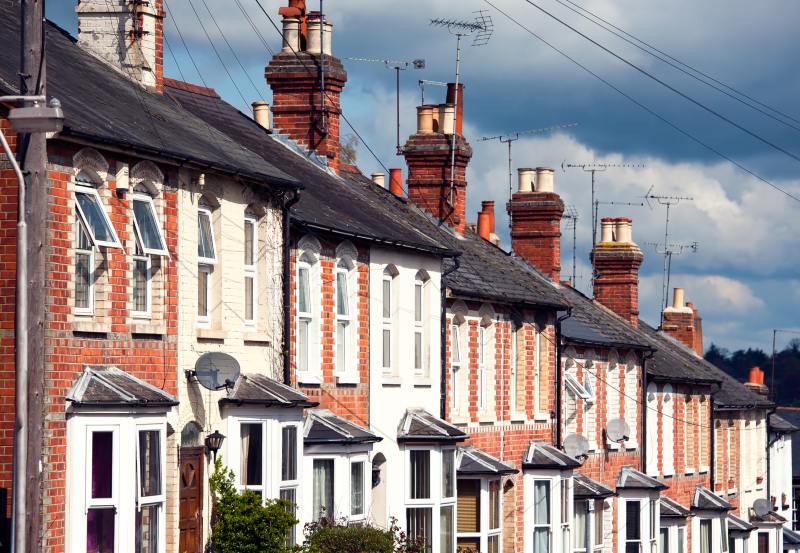 What does buildings insurance cover?
Buildings insurance covers the cost of repairing or rebuilding your home if it's damaged or destroyed by:
Fire

Lightning strike

Falling trees

Explosion (caused by gas leaks etc)

Earthquake

Vandalism

Vehicle collisions with the building

Burst pipes or freezing of the plumbing
External garages, sheds and fences tend to be covered, as well as the cost of replacing items such as pipes, cables and drains.
Permanent fixtures might also be covered. This includes the:
Roof

Walls

Ceilings

Floors

Doors

Windows

Fitted kitchens

Built-in cupboards

Bathroom suites
In the extreme case where your house has to be completely rebuilt, buildings insurance should also cover the cost of demolition, site clearance and architects' fees.
Compare home insurance quotes
Does buildings insurance cover roof repairs?
As a rule of thumb, buildings insurance should cover damage to your roof if it's due to an unexpected event that you had no way of avoiding. This includes damage caused by a storm.
But if the damage is caused by your failure to maintain the roof, you might not be covered. So if you fail to replace loose tiles and you end up with a hole in your roof, you might find yourself having to foot the bill.
There's a bit of a grey area in between these two scenarios. Let's say the damage is caused by something outside your control – such as a branch falling off a tree. If your insurer thinks a well maintained roof would have withstood the impact, they might decide you're not covered by your buildings insurance.
So it's important to keep your roof in a good state of repair. And if you ever have any work done on it, keep the receipts and documentation that prove to your insurer that you maintained it properly.
Does buildings insurance cover leaks?
Policies might vary slightly, but broadly speaking buildings insurance covers the cost of repairs to the structure of your home if there's a leak. It's also likely to cover the cost of any further damage caused while locating the leak itself.
But you should keep your home in good repair. If a leak is caused because you've allowed a pipe to corrode, you might find your insurer won't pay out for the subsequent damage.
Meanwhile, if your buildings insurance policy includes accidental damage, you should be covered if a leak is down to a mishap. For example, if you've accidentally put a drill through a water pipe.
Do I need buildings insurance?
If you have a mortgage on your home, you likely need buildings insurance.
Your mortgage lender should give you a choice of insurer or allow you to choose one yourself.
If you're buying a house, you should take out buildings insurance when you exchange contracts.
If you sell a house, you're responsible for looking after it until the sale is completed so it's worth keeping your insurance cover until then.
If you don't have a mortgage on your home, buildings insurance isn't compulsory, but you should seek independent financial advice about this matter.
Do I need buildings insurance for a mortgage?
It's not a legal requirement to take out building insurance if you have a mortgage on your property. But it's likely that your lender will insist you do as part of the condition of the loan.
If disaster strikes and you lose your home, the mortgage lender is still going to want the money back.
It's unlikely they'd agree to advance the cash if they thought there was a chance you wouldn't be able to pay it back.
So if you have a mortgage and you don't have buildings insurance, check the T&Cs of your loan agreement to see if you should be covered.
When to get buildings insurance when buying a house
You'll have 101 things to worry about when you're buying a new home, but don't forget to take out buildings insurance in good time.
Ideally, you have cover that comes into force when contracts are exchanged. It's at that point that you're legally committed to buying the property, so that's the moment when you're going to need your insurance protection to start.
Can I get buildings insurance if my home is at risk from subsidence?
Most building insurance policies should cover subsidence to your home as it's standard in most policies.
However, if your home has been previously affected by subsidence, then you might find it more difficult to find an insurer who will insure your home.
It's important to be honest with any insurer at the early stages of finding a buildings insurance policy.
You must tell them of any glaring issues associated with the building. If you don't, you're at risk of invalidating your policy.
If you choose not to tell the insurer about issues such as subsidence, this could have a long-term effect if you choose to make a home insurance claim.
If you can't find an insurer to cover you, it might be worth trying a specialist broker.
The British Insurance Brokers' Association (BIBA) can provide further practical advice and can recommend a specialist if you suspect your property has subsidence.
What is subsidence?
Subsidence is when the ground beneath a building sinks, pulling the property's foundations down with it.
It usually occurs when the ground loses moisture and shrinks, which can be caused by prolonged dry spells.
It might also be caused by trees and shrubs that can absorb significant volumes of water from the soil.
There are several main causes, as defined by the Financial Conduct Authority (FCA): heave, landslip, settlement and subsidence.
Heave
This is upward movement of the ground beneath a building as a result of the soil expanding.
Landslip
This is downward movement of sloping ground.
Settlement (also known as consolidation or compaction)
This is downward movement as a result of soil being compressed by the weight of a building within 10 years of construction.
You can normally assess whether your home is at risk from subsidence if you live in an area with high clay content, for example.
What to look out for
Another thing to be aware of when you take cover out for subsidence is that the insurer might ask for an excess on your policy.
How can I lower the risk of subsidence?
There are a number of ways you can lower the chance of subsidence near your home:
Don't plant trees or large shrubs too close to your home.

Regularly maintain or prune trees or large shrubs near your home, if they're already planted.

Carry out regular maintenance checks to your home, looking at drains, gutters and pipes.
How does flooding impact buildings insurance?
Unfortunately, more than 5 million people in England live and work in 2.4 million properties that are at risk of flooding from rivers or the sea.
In addition, 1 million people in the UK are also at risk of surface water flooding.
As with subsidence, if your home has been flooded in the past, you might find it difficult to get cover at a lower cost.
How can you find out if you live in a flood risk area?
You can find out if you're in a flood risk area by going onto the UK government website and typing in the postcode of your home.
If you live in a flood zone, there are a few things you can do to lessen potential damage:
If you want to stop sewage backing up into your home during a flood, have your drainage pipes fitted with one-way valves.

Raising the height of plug sockets should lessen the chances of electrical damage.

Permanently fit doors, air bricks, and low windows with flood skirts. If there's a flood, these slide into place to form a watertight barrier.

Keep important documents, including contact details for your insurer and a copy of the policy, in a waterproof bag.

Replace downstairs wooden flooring with concrete. It sounds sacrilegious, but it's practical.

Have your downstairs walls re-plastered with a special water-resistant render.
Do flats need building insurance?
If you own a flat or part of a block of flats, you have 2 options:
You can buy an individual buildings insurance policy

If your flat is managed by a block agent they should do this for you
With a bit of luck, the block agent can find you and the other flat owners the most competitively priced buildings insurance policy.
What does buildings insurance cover in flats?
If you live in a flat as a tenant it's usually the responsibility of the landlord to have a building insurance policy in place.
But if you've bought your flat and have a mortgage, your mortgage provider might require you to have buildings insurance.
If you're a leaseholder, the buildings insurance for a block of flats may be covered by the freehold owner. Although it's common for leaseholders to jointly own the freehold and share this.
Whatever the type of property – a house or a flat – buildings insurance covers the cost of repairing your home if it is damaged by:
A water escape or leak

Fire

Storm

Subsidence

Malicious damage

Falling trees.
The policy should cover you for the full cost of rebuilding your home in the worst-case scenario and give you a certain degree of peace of mind.
Do I need buildings insurance if I'm renting?
If you're leasing a flat, the person who owns the freehold might have insured the building already.
If you own a share of the freehold with other people in the building, you might have to get the cover yourself.
If you're a tenant, then you don't normally need to invest in a buildings insurance policy. It should be your landlord's responsibility to insure the building.
You might still want to take out a contents insurance policy to protect your belongings though.
What's the difference between buildings insurance and contents insurance?
The main difference between contents insurance and buildings insurance is that contents insurance covers the stuff within your home, for example:
Sofas

TV

Laptop

Toys and games

Jewellery

Clothing
Buildings insurance covers the external structure of your home – walls and the roof, for example. It also covers fixtures and fittings, such as fitted kitchens and bathroom suites.
Do I need unlimited buildings insurance?
Unlimited buildings insurance is exactly what the name suggests – there's no limit to how much you can claim on your building insurance. For example, if you've had to carry out extensive repairs or rebuild your home.
Taking out such a policy might be viewed as being a bit excessive.
However, if you have a large or expensive home, or if you live in a flood risk zone, taking out unlimited buildings insurance might be worth considering
However, be prepared to pay an excessive amount for this benefit.
How to buy buildings insurance
Shop around for the best buildings insurance policy – there's a lot of competition!

Get a buildings insurance policy most suited and tailored to your needs

Check if there are any policy exclusions, such as for subsidence or living in a flood risk area

Make sure you read all the terms and conditions before you buy your buildings insurance policy.
Do I need buildings insurance for a new-build?
If you've bought a new-build home and the builder or property developer is registered with the National House Building Council (NHBC), your home should be covered by its 10-year warranty and cover, which is called Buildmark.
This protects you against certain defects and damage that appears as a result of shoddy workmanship.
But unlike buildings insurance, Buildmark doesn't offer protection against accidental damage.
So make sure you know exactly what is and isn't covered under Buildmark as you might decide you need to take out buildings insurance cover as well.