What is buildings insurance?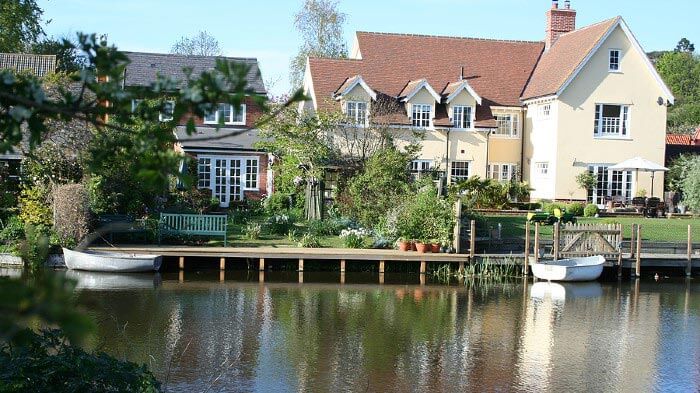 Buildings and contents insurance cover different things, and if you're a home owner, you'll likely need both. Read on to find out exactly what buildings insurance can cover.
READ MORE: Home insurance policy types
What does buildings insurance cover?
While contents insurance covers the things you own, buildings insurance is for the actual house.
This includes permanent fixtures such as:
roof

walls

ceilings

floors

doors and windows

fitted kitchens

built-in cupboards and bathroom suites
Garages, sheds or gazebos are usually covered, but it's best to check with your insurer beforehand.
Fences, gates, boundary walls and mains-supply pipes aren't usually covered by default, but read the details of your policy first.
A standard buildings insurance policy should cover the full cost of repair/rebuild in case of:
fire

lightning strike

storm damage

falling trees

explosion (caused by gas leaks etc)

earthquake

vandalism

vehicle collisions with the building

bursting or freezing of the plumbing
READ MORE: How keys can invalidate your home insurance
What about new-build homes?
If your builder is registered with the National House Building Council (NHBC), your home should be covered by its 10-year warranty and cover, called Buildmark.
This will pay for damages or defects that appear during the first two years after you've bought the house. It should also cover any structural damage, during years three to 10.
If you sell within 10 years, the remaining years of cover can be transferred to the new owner. This can be a bonus point for potential buyers.
Buildmark doesn't protect against the elements, wear and tear or accidental damage. This is where buildings insurance comes in handy.
READ MORE: New build home insurance
Subsidence
If you live in an area with high clay content, your house could be at risk of subsidence. When you take out cover for it, insurers might ask for an excess.
You can lower the chance of subsidence by not planting trees or large shrubs too close to your house.
If you already have trees, don't go and hack them down just yet. You'll probably need permission from the council first.
READ MORE: Subsidence insurance
Flood
There are about two million properties in the UK that are at risk of flooding. You can find out if your house is one of them on the Government's online flood risk map.
If you live in a flood zone there are a few things you can do to lessen potential damage:
If you want to stop sewage backing up into your home during a flood, have your drainage pipes fitted with one-way valves.

Raising the height of plug sockets will lessen the chances of electrical damage.

Permanently fit doors, air bricks, and low windows with flood skirts. If there's a flood, these slide into place to form a watertight barrier.

Keep important documents, including contact details for your insurer and a copy of the policy, in a waterproof bag.

Replace downstairs wooden flooring with concrete. It sounds sacrilegious but it's practical.

Have your downstairs walls re-plastered with a special water-resistant render.
READ MORE: Flood insurance
Do I have to have buildings insurance?
If you're getting a mortgage, your lender will insist you're covered to protect their investment.
The policy will probably need to run from the date you exchange the contracts right up to the end of the mortgage.
You're not tied to a specific insurer for that length of time though, so feel free to shop around for better deals.
You might be offered buildings insurance by your mortgage lender, but you're not obliged to take it, unless it's part of a deal you signed.
READ MORE: How to claim on your home insurance policy
What about flats?
If you're leasing a flat, the person who owns the freehold might have insured the building already.
If you own a share of the freehold with other people in the building, you might have to get the cover yourself.
If you're a tenant, then congrats – it's your landlord's responsibility to insure the building. You may still need to take out a contents insurance policy to protect your belongings though.
READ MORE: How to calculate the rebuild cost of your home
Full disclosure is always best
If you know of any issues with the building, it's best to declare it as soon as you can.
You don't want to invalidate your policy — and then be out of pocket when a claim is rejected — because of something you failed to tell your insurer about.
Before you decide to knock walls down, build an extension or turn your home into an office, tell your insurer to make sure you're still covered.
READ MORE: Monthly maintenance checks for your home