Lost parcel? Here's what to do next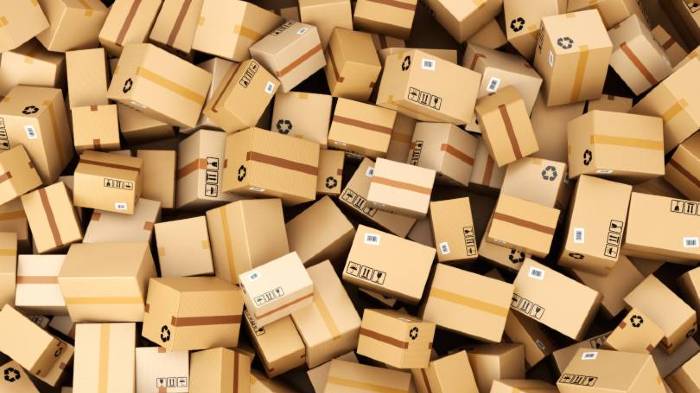 Here's how you get back those missing parcels.
The Office of National Statistics say that online sales make up 34% of all retail sales. So it's safe to say that we're all spending more time shopping online these days.
But problems arise when your precious parcel turns up damaged, or worse, doesn't turn up at all.
Here's what you do.
Parcel failed to turn up?
If that perfect pair of jeans you painstakingly spent hours scouring the internet for has failed to turn up, you need to get in touch with the retailer you purchased it from.
They're responsible for getting the package to you on time. Your contract is with them, not the courier or delivery company who shipped it.
If there's any issue with the courier, the retailer will take that up with them after you've contacted them.
Notification says delivered, but parcel is gone
Let's say you've let the retailer or the courier know that there's a safe place to leave your parcel. Like in a shed or with a neighbour. If they say they've left it in that safe place, then it's your responsibility if it's gone missing.
On the other hand, you might not have told them about a safe place to leave the parcel. If they say they've left it "Behind a bin" or somewhere else "Safe" then it's the retailer's responsibility to provide you with a replacement.
Paid for next-day-delivery, but it's late
Ordered your parcel to arrive by a certain date? If it's later than agreed, you can claim the extra fee back from the retailer.
Or you might no longer need the item because it's too late. In that case, you can reject it and ask for a refund, thanks to the Consumer Rights Act 2015.
Parcel has arrived, but it's damaged
Under the Consumer Rights Act 2015, the retailer you purchased from is responsible for your parcel's safe arrival. If it's damaged, you've got two options.
One, reject the delivery, if you're there to do so. Or take plenty of photos of the damage and get in touch with the retailer to let them know about it.
If they put the blame on you for the damage, it's up to them to prove it. It's never the courier's issue. The responsibility is always with the retailer.
When should you contact the police?
If you think your parcel's been stolen, call the police.
You might think it was stolen after the courier left it on your doorstep without your permission, or maybe it was left with a neighbour who's now denying it.
If you think there's been foul play, call 101 to tell the police.
Some delivery companies send you a picture of the parcel outside your house. If you have any photo evidence like this, you'll need to share it with the police to help build your case.
READ MORE: What should I do if i get burgled?
Made your online purchases with a credit card?
If you've used a credit card for your online purchases, the transactions are protected under section 75 of the Consumer Credit Act.
Normally the retailer you bought the item from is responsible for getting it to you safely and fit for use. When you buy something with a credit card, the retailer and the credit card company are both liable, giving you extra protection.
Paid using PayPal?
PayPal operate a little differently from debit and credit cards. They have their own form of protection called PayPal Buyer Protection.
The protection means that if your purchase doesn't arrive or it doesn't match the retailer's description, PayPal can reimburse you. But the protection doesn't cover all your transactions via PayPal.
For example, some of the things it won't cover are:
Cars

Anything bought in person

Money sent to family and friends

Disputes that are made more than 180 days after the purchase

Houses/real estate
It's great to have that extra protection there, but it won't cover everything.
Can I claim on my home insurance for a stolen parcel?
Strictly speaking, no. Your first port of call should always to be the retailer. They should replace it and then claim on their business insurance for any losses.
If a thief broke into your home to steal the parcel, then you might have a claim. But it's worth remembering any excess you'll need to pay in the event of a claim.
READ MORE: How to claim on your home insurance
What is the Consumer Rights Act 2015?
The Consumer Rights Act 2015 kicked off on 1 October 2015. It's there to protect consumers by creating laws that cover:
Buying faulty goods

Faulty digital content

Unfair terms in contacts

Services matching up to what's been agreed
When the law came into force in 2015, it was updated to include two new areas:
Rights on digital content. This gives consumers the right to claim a repair or a replacement for faulty digital content

Rules for when services provided aren't met with care, or as agreed. Businesses have to solve a complaint bearing in mind what they agreed with the customer. If they don't, they might have to refund some of the money
If you need advice about the Consumer Rights Act, you can call Citizens Advice on 03454 040506.
*Figures taken from omnibus research carried out by OnePoll on behalf of Confused.com. This was a nationally-representative poll of 2,000 UK adults. The research was conducted between 11 and 13 November 2020.