After what seems like an eternity of searching, you've finally picked the house you want. Now you need to buy it.
We help break it down step by step on how to make an offer on a house to ensure you get a deal you're happy with.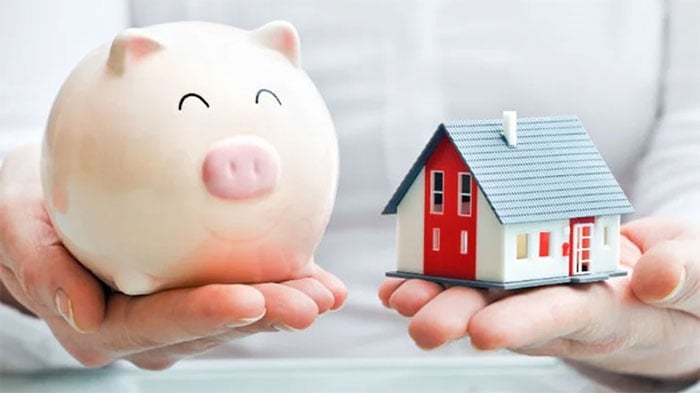 4 steps on how to make an offer on a house
If you want to cut it down into basic steps, here's what you need to do:
Research local properties
Set a budget on how much you can afford
Talk to the estate agent
Negotiate
1. Research local properties
Preparation is key, and before making an offer do your research to find out how much similar properties in the area have recently sold for.
That way, you'll know if the price they're asking for is fair or not. It should also reassure you that you're not going to pay too much for the house based on the current market.
Zoopla can be used to check for the house price of a specific property, or prices of similar properties around the area.
You should also pay close attention to how quickly houses in the area are selling. If the houses are usually on the market for a long time, that could put you in a stronger position when it comes to negotiating. That's because the sellers might want to quickly move on.
According to Zoopla, the average sold house price in the UK in the last 12 months is £354,509.
2. Set a budget on how much you can afford
It's important to set a budget on the maximum you'll be able to afford and to stick with it.
Before viewing houses, some estate agents ask for a mortgage in principle (MIP) so they know you're serious about buying. An MIP details how much you can afford to borrow from a lender. It's not final, but it gives you a good idea on your budget.
Remember it's not just the mortgage repayments and deposit you'll need to afford. There are other expenses with house buying to consider, such as:
Stamp duty

(The rate you pay depends on where you live in the UK, England and Northern Ireland have the same rates but Wales and Scotland have different rates.)

Legal fees

Arrangement and booking fees

Valuation fees

Survey fees
Our expert advisors at Mojo offer free advice with no obligation to buy. With some information, they can tell you exactly how much you'll be able to afford and can make an offer on a house for you.
3. Talk to the estate agent
Once you've done your research on the property area and you know how much you can afford, you're all set to contact the estate agent.
You can either call the estate agent, or go into their office. But make sure to put your offer in writing to ensure that the conversation is on-record should you need to refer to it.
By law, estate agents have to pass every offer you make onto the seller.
Don't be afraid to start with a lower offer – haggling is part of the fun. Just keep in mind the budget you've agreed with your mortgage lender so you don't overspend.
4. Negotiate
If you're wondering how much to offer on a house, start with a reasonable lower offer typically around 5-10% below the asking price.
It can be tempting to go straight in with the asking price, but there are some circumstances where you're more likely to have a lower offer accepted such as:
The seller wants a quick sale

You're chain free, meaning nobody else is waiting for you to sell your own property

The property has been on the market for a long time

It's a buyer's market and properties are slow to sell

You're a cash buyer, so you won't need a mortgage
When offering a lower price, it also gives you room to increase the offer should the seller reject.
Depending on the situation, you might need to come back with another offer 2 or 3 times until a final one is accepted.
If the house is advertised as 'offers in region of' (OIRO), it usually means the seller is open to negotiation and may be willing to accept a lower offer.
If it says 'offers in excess of' (OIEO), this means the buyer wants you to offer a price higher than the advertised asking price.
How to make sure your offer on a house is accepted
Negotiating an offer on a house can be daunting, particularly if you've never had to do it before.
Here are some tips on different ways you can improve your chances of getting an offer on a house accepted:
If you've spotted any flaws when viewing the house, use it to haggle the price. If it'll be expensive to fix, you could try and get it deducted from your asking price.

If you're in a bidding war, avoid making an offer in round numbers. This way you're less likely to make the same bid as someone else.

Don't offer a price too low as it can cause tension with the seller making them less likely to accept future offers.

Emphasise your position if you think it'll be attractive to the seller. For example, if you're a cash buyer or you don't have a chain.

Be proactive and act quickly. If you're certain you like the property after the viewing, make an offer. This way, you're less likely to be in competition with other buyers and the seller will know you're serious about buying.
What do I do after an offer on a house is accepted?
If they accept your offer, the estate agent will send you a written contract with the heading "subject to survey and contract".
Nothing is set in stone yet – either party can still pull out of the deal if they wish.
Now is also the time to formally apply for your mortgage. You should already have a mortgage in principle which should speed things up.
If you've compared mortgages with our broker partner Mojo, their mortgage brokers can help you with completing the mortgage application.
To complete the application, you'll need:
Proof of ID, e.g. passport or driving licence
Proof of your current address, e.g. council tax or utility bill
Last 3 months' worth of payslips or self-employed equivalent
Your most recent P60
Details of any credit commitments, eg credit card statements, student loans or overdrafts
Beware of gazumping
Once you've had your offer accepted, ask the estate agent and seller to take the house off the market.
They don't have to do this. But if they do it'll stop someone sneaking in a higher offer and taking the house for themselves.
This is called gazumping. It's not good etiquette, but it's completely legal.
Some estate agents will ask you to put down a non-refundable deposit called a holding deposit to reserve the property before the exchange of contracts.
The holding deposit is the amount paid to the seller to show you're serious about buying. Once contracts are signed, your holding deposit is paid back. But if you change your mind, the seller gets to keep the deposit.