Louise joined us in 2020 from Veygo UK where she spent time in marketing before becoming a product owner.
Since joining us, Louise has played a big part in launching our mortgage comparison while also working on our other personal finance products. Louise is our product manager for car insurance, life insurance, mortgages, and personal loans.
Louise's recent coverage: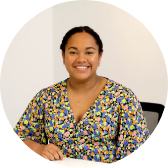 Louise's car insurance tip:
"With costs mounting in the UK, it's more important than ever to save money where you can. Comparison is one of the easiest ways to do that, and that's where we're in a position to help. If your car insurance policy is up for renewal, don't settle for the offer from your current insurer without first checking if you can get a better deal elsewhere.
If being able to afford to pay for your insurance in one go is worrying you, it's worth exploring the monthly payment options available to you. You'll end up spending slightly more over the course of the policy, but it does mean you can at least spread the cost. When you get a quote, you can choose to see monthly or annual prices, so you can see how the price will change and what your monthly payments could look like."
Buy car insurance and choose a freebie with
Confused.com

Rewards

Single annual policy. HelloFresh 18+ subscription service, geographical exclusions apply.

T&Cs apply
£20 to spend
12 free car washes
£20 to spend
Free recipe box