Renault van insurance
Find a great insurance deal for your Renault van with Confused.com
Get a van quote
When looking into buying or insuring a Renault van, the first thing you notice might be the huge variety of classifications that their range of 3 basic vans can fall in to. On Renault's website, you can see these 3 vans in all their various forms, including panel vans, crew vans, platform cabs and passenger vehicles. This can make predicting insurance costs even more difficult than usual, but luckily, Confused.com is here to help.
Cars on UK roads are allocated an insurance grouping by the ABI (Association of British Insurers), which insurance companies use (among a lot of other information about the policy holder) to calculate premiums – generally, the higher the insurance group, the higher the premium.
Vans are often recommended an insurance group by the ABI, and insurance providers will use only their own rating systems to calculate risk and premium, so we've put together this table showing the current range of Renault vans and some of their characteristics that are likely to impact your insurance premium. If your van has the largest, most powerful engine available in the range, you can expect a higher than average premium.
Renault Model
Engine Size
Kangoo
1461 - 1598cc
1 - 8
1.3 - 4m3

640 - 800g
Trafic
1996cc
1 - 9
3.2 - 8.4m3

886 - 1282kg
Master

2298cc
1 - 17
6.9 - 22m3

880 - 2525kg
*All above information sourced from the Renault official website, for their 2013 range
With the information above you can imagine how just some of the customisable specifications for Renault's van range may impact your insurance premium – generally, the bigger the engine or load capacity, or the more seats you have, the higher the premium you can expect to be charged. The best way to get an accurate idea of insurance prices is to run a quote using Confused.com's simple comparison tool – we'll compare our panel of trusted providers and get our best quotes back to you in minutes.
You might also be interested in our guides on van insurance, learn tips on how to save money on your van insurance.
Established - 25th February 1899
Founders - Brothers Louis, Marcel and Fernand Renault
Headquarters - Boulogne-Billancourt, France
Production output - 2,637,528 (2012)
Products - Automobiles & commercial vehicles
Renault has been producing vehicles for over a century, and has grown into one of the biggest car manufacturers in Europe, where their core market lies. They have developed a reputation for their work with electric cars, investing 4 billion euros in their electric vehicle projects in 2011. They have also enjoyed success in Rallying and Formula 1, so are a dominant name in a variety of circles.
Their reputation is also helped by the appeal of their vehicles to diverse range of customers, particularly those in their commercial range. For example, their Master van comes in 13 different models, from passenger vehicles to chassis cab trucks, so there's a van to suit all kinds of needs.
You can find more information on the range of Renault vans at the Renault website, and can start considering the cost of owning and running one by using the following resources;
The DVLA website can help you predict what tax band you can expect to find your Renault van in
Parkers.co.uk is a review site with great information on Renault's range of cars and commercial vehicles
If you want to figure out what to expect from your insurance premium on a Renault van, use Confused.com's powerful comparison engine to get several quotes in just a few minutes
Need more help? Take a look at our expert guides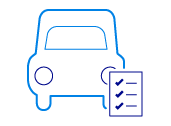 Van registration history check
Do you really know what you're buying? Has the van been stolen or written off? Enter a reg plate to see a vehicle's past.