Buy car, home or van insurance and choose a freebie with Confused.com Rewards*
£20 to spend

12 free car washes

£20 to spend

Free recipe box
*Single annual policy. Lidl Plus app required 18+, HelloFresh 18+ subscription service, geographical exclusions apply. T&Cs apply.
Save money with our driver saving tools
Car savings advice and more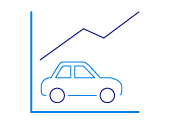 Car insurance price index
How much should you be paying for your insurance? Check the average price for your age and region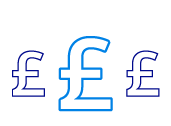 We guarantee to beat your car insurance renewal, or get the difference, plus £20
Find out more
The 1st UK insurance comparison site
Our online comparison is free and easy to use.
We remember your details to make it even easier to get a quote.
Our website is secure and we are regulated by the Financial Conduct Authority.
Find out more about how we operate.
We know money matters can be confusing. That's why we're here: to clear things up. From car insurance to van insurance, home insurance to gas and electricity, and much more, finding the right deal for you has never been so simple.
*Based on data provided by Consumer Intelligence Ltd, www.consumerintelligence.com (July '22). 51% of car insurance customers could save £341.77
After buying car insurance, 96% of Confused.com customers would recommend us (based on 119920 Reviews.io respondents - as of 07/11/22).
Read our reviews