The cost of your tools being stolen isn't just the price of replacing them. They're your livelihood and every day you don't have them costs you money.
So, if you transport tools in your van for work, it might be worth looking into a tool insurance policy.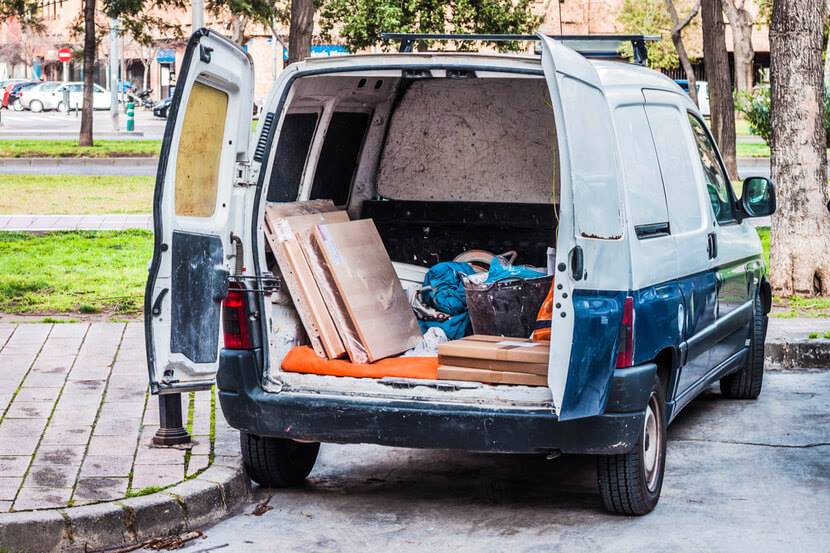 What is tool insurance?
Tool insurance could cover the cost of replacing damage to your tools, whether you've been hit by theft, accident, fire or flood.
Tool insurance could help get you back to work quickly if something happens to the tools you need to do your job, and because insurers appreciate that lost tools likely equal lost money, interim payouts under these policies tend to be quick.
After you've entered your vehicle and personal details (including your occupation) into our quote process, you'll be given the additional 'add on' options at the end. This may include the following:
Tools in transit
Break down cover
Legal cover
Windscreen cover
Personal accident
Courtesy vehicle
Does my van insurance cover my tools?
If you already have van insurance, your tools may already be covered by this policy. It's worth double-checking with your insurer before taking out tool insurance.
Van tool insurance covers the tools you take out with you to do your job, whether you're a plumber, an electrician or a landscape gardener.
You can insure a wide range of tools such as hand tools, power tools and plant equipment.
Alongside insuring your own tools in your van, you could get cover for hire tools and equipment that you buy on hire purchase as well.
Tool insurance policies usually offer cover between £1,000 and £10,000.
Van tool insurance should cover:
Carpentry tools
Cleaning supplies
Electricians tools
Decorating equipment and supplies
Lawnmowers and gardening equipment
Plumbing and drainage tools
Pressure washers
Steps and ladders
Vacuum cleaners
Workbenches
Some policies might also cover things such as work laptops, smartphones, sat navs and cameras.
What doesn't van tool insurance cover?
It's important you know what isn't covered under your tool insurance policy.
Deliberate damage - If you try to fix them yourself when they go wrong, you might also be invalidating your cover.
Wear and tear.
Faults caused by the manufacturer.
Is tool insurance worth it?
It depends on your circumstances. If your tools are a vital part of your work, and are of high value, it could be worth getting tool insurance.
What our motor insurance expert says
"Tool insurance is worth it if your business relies on your tools. Furthermore, if you work as a contractor for various clients, you may be required to have tool insurance to ensure there are no delays. Having tool insurance will help prepare you for any unexpected costs, and can quickly resolve issues allowing you to return to work as quickly as possible."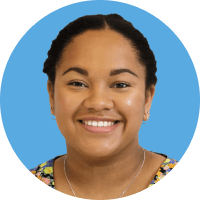 Louise Thomas
Motor insurance expert
How much tool insurance do I need?
Not all insurance for work tools is the same, so check what's covered before you insure your tools. Look at the small print.
Is the maximum payout enough? If you lost all your tools at once, would you be able to replace them all under the policy?
Do you want the original amount you paid for the tools back? If so, new-for-old insurance could be what you're looking for. If you don't go for new-for-old insurance, the insurance company might pay out less according to how old the tools in your toolbox are.
Does the policy cover you for tools left in the van overnight? You might need this option if you work away or can't empty the van of tools all the time. And if you have this option, can you fulfil the terms set out in the policy?
Does the policy insure your tools when they're in your house? Are they already covered by your home insurance?
How much is the excess on the policy? Is the amount you're expected to pay yourself too high to make the policy worthwhile?
Do you use your van to move goods around as well? If so, you can add tool insurance to your goods in transit insurance.
Our top 9 tool insurance security tips
The noisier and more difficult it is for someone to get into your van, the less appealing trying to steal your tools becomes.
Vans from different manufacturers have different weak spots. Find out how thieves tend to target your vehicle and take steps to improve the security of your van.
If your van has factory fitted deadlocks, be sure to use them. It might be worth considering adding extra van locks as well.
Steering wheel locks could be an effective deterrent as could big locks on the outside of the van.
If your van has keyless entry, keep fobs in a metal tin or protective wallet, also called a Faraday pouch. This thwarts relay theft where thieves drive off after tricking the vehicle into thinking you and the key fob are nearby.
Make sure any alarm covers the cargo area of the van and use a tool safe in the van for any particularly valuable items.
Try to park in a well-lit area, with CCTV, close to your home or where you're working.
Make sure the load door and the rear door are hard to access by parking up against a wall or in a garage.
Consider fitting a tracker. Thieves may take the van full to unload it elsewhere. You might not be able to reclaim your tools, but you could at least get your van back.