Van body types explained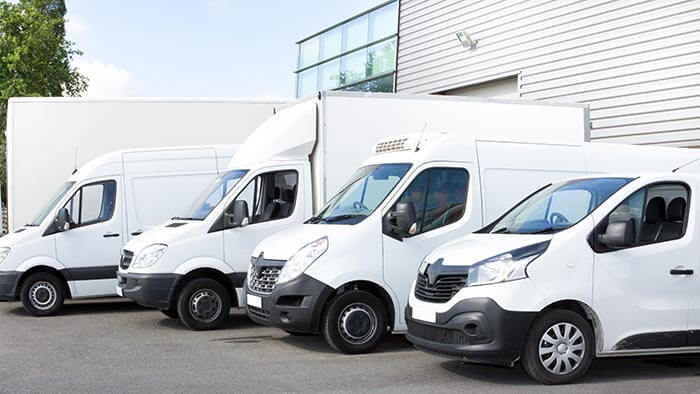 Looking to get a van but confused about the different shapes? We've got you covered.
There's a wealth of van types on the market to suit most needs. Each body style has specific benefits, depending on what you want it for.
And different van types will have varying repair costs and performance. This could have an impact on your van insurance costs.
But how do you know which is right for you? Here we'll break down the most popular van types and what they're good for.
Do I need a special licence to drive these vans?
Your car driving licence lets you drive vans of up to 3,500kg in weight. Anything above that and you'll need an upgraded licence.
READ MORE: Van licence categories and codes explained
Pickup truck
Pickup trucks have an iconic shape due to their open rear cargo bed. They're useful for hauling materials without the worry of height restrictions.
Pickup trucks can also come as a 4x4 if you need a little extra power.
READ MORE: Eight of the best pickup trucks on the market
Luton and box vans
Both Luton and box vans have closed, raised cargo areas. They're the biggest kind of van you can drive on a standard driver's licence.
Given their size, these vans are useful for large haulage and removals.
The difference between a Luton and a box van is that box vans have a separate cargo area from the cabin. Luton vans have it all integrated.
Some box vans have a plastic curtain on the sides to allow forklift trucks to pick up goods. These are sometimes called curtain-side vans.
A typical Luton van has these dimensions: 7 metres long, 2 metres wide and 3 metres high.
Panel van
Panel vans are one of the most popular types of van around - they're likely what you think of when you think 'van'.
Panel vans tend to not have windows in the sides or rear, which can be useful for security.
If you're after an all-rounder for business and pleasure, a panel van could be for you.
Tipper truck and flatbed vans
Like pickup trucks, flatbed vans have an open cargo space at the back. The main difference is that flatbed vans:
Are longer than pickup trucks

Have lower sides.

Have a separate cabin area.
You can fit a flatbed van with a hydraulic arm to tip the cargo area - these are 'tipper trucks'.
Flatbed vans and tipper trucks are good for hauling tall items, or if you're in the building trade.
Some flatbed vans can have their sides dropped for better access. As the name suggests, these are sometimes called drop-side vans.
You can get flatbed vans under 3,500kg, but most tend to be heavier than this. You may need an upgraded licence to drive them.
Refrigerated van
Refrigerated vans are used to keep goods and medications below a certain temperature.
If you're in the food business, these would be an obvious contender for transporting food.
Refrigerated vans are often converted from standard vans.
Mobile catering and ice cream vans
Both are used for selling food to customers. Some ice cream vans only have a freezer – some also have a machine to serve soft ice cream.
Like refrigerated vans, these are often conversions of standard vans.
If you're using your van to sell food, you'll need to register your business at GOV.UK.
If you're in England or Wales, you'll also need a street trading licence. You can get more info at GOV.UK.