Getting your van sign written can be an inexpensive way of letting people know that you're open for business.
But you need to consider what kind of van signs are available and how much each van signage option costs.
We look at whether having van signage could save you money on van insurance, and whether it's a good idea to get your van sign written in the first place.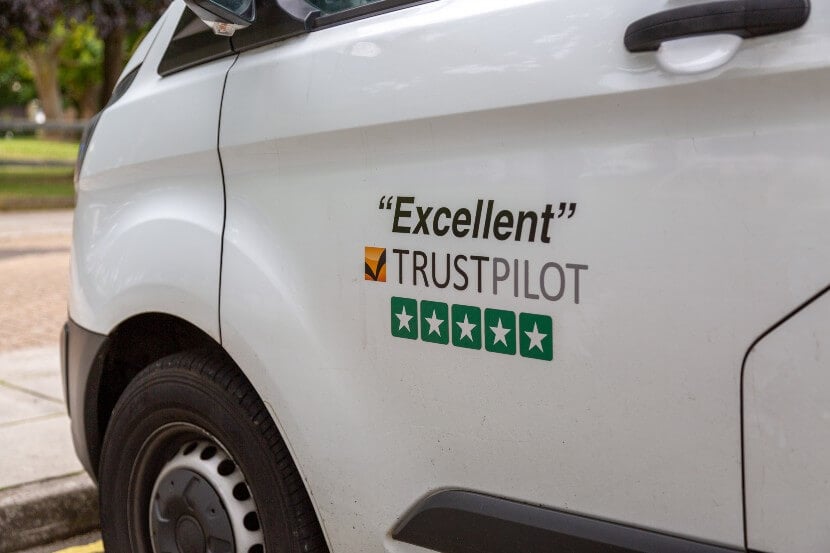 Will sign writing save me money on my van insurance?
The majority of insurers will offer discounts to vans that have sign writing, but this is not the case for all insurers.
Although the van itself may be less of a target, advertising the nature of your business is sometimes perceived as a menu for what might be inside the vehicle.
In a 2015 survey from ECIS, it was found that 40% of business owners chose to keep their vans free of branding, with 25% of those citing fear of equipment theft - which could see a tool insurance claim - as the reason for doing so.
What our motor insurance expert says
"Typically having sign writing on a van should ensure that you get a discount with some insurers. This is because some insurers might view businesses with sign writing on their van as more professional and therefore reliable."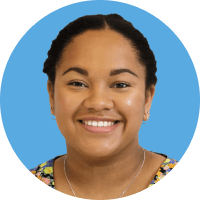 Louise Thomas

Motor insurance expert
What kind of sign writing can I get for my van?
You have a few options if you want to get a sign for your van:
Cut vinyl van graphics
Getting stencilling done is pretty cheap, and the adhesive vinyl will preserve the paintwork beneath.
Something basic with the minimum necessary information should cost £60-70 plus VAT. For something more elaborate, a decent amount of coverage on the sides and back of the van could set you back £300-350 plus VAT.
Vinyl wrap
Your ad is printed onto a vinyl wrap and wrapped around the vehicle. For a full wrap, you can expect a large-sized van to cost around £3,000.
You may not need total coverage, so it's worth exploring options in-between.
Magnetic van signs
These magnetic signs are easy to put on to your van and remove. This is useful if you don't own your van, or you're subcontracted to different companies.
They're also pretty cheap with basic prices starting from between £20 and £30 a sign. Be sure to put them on flat panels, and ask for a vehicle-grade magnet that can cope with motorway speeds.
Tracy Clark, managing director of Signarama Milton Keynes, says:
"When thinking about what signage you want for your van, I'd suggest 1 of 2 approaches."
"Either work out roughly how you want your van to look first, have an idea of the coverage, and then ask a sign writer to price it up for you."
"Alternatively, have a budget in mind, and ask what a sign writer can do for that price."
"Obviously the cost will vary depending on the amount of detail and the size of the van, but your sign writer should be accommodating to your needs."
Pros and cons of getting your van sign written
Cheap advertising.
Well targeted, given that it's mostly going to be people in your local area who see it.
Tracy Clark says:
"If you budget £350 for an advert that you're driving around for a year, then it works out as less than a pound per day."
According to research by 3M, as many as 3,000 people might see your advert in a single hour in high-traffic areas such as cities. And it's still working for you when it's parked up. Bonus!
Van signage could make your van a target for thieves, impacting your

van security

.
Getting an easily removable van signage is probably better for those who want to occasionally switch off, or if other people drive the van too.
Ten top tips for van sign writing
Van sign writing could make a big difference to your business. Follow our top sign writing tips to boost your visibility.
Make it clear what your business does on your sign. Get a second set of eyes to proofread your sign before it goes to print too.
Make sure the colour and type face of your van signage matches your brand and is recognisable. Also make sure your sign is clear, uncluttered and concise.
Potential customers will be looking for a way to contact you, so make your website and phone number stand out. Add your website, logo, social media handles and any other details to your van signage too.
The back of the van is generally considered to be the best place for advertising, as someone behind you has longer to digest what it says.
If your van has a sliding side panel, check that your sign won't accidentally say something inappropriate when the door is open.
Use a professional sign writing company and ask for quotes in advance.
Can you have van sign writing if your van is leased?
As long you remove it professionally, leaving no permanent marks on the van when you return it, there shouldn't be a problem. If you've any doubts, check in with the leasing company what difference sign writing might make before you commit.